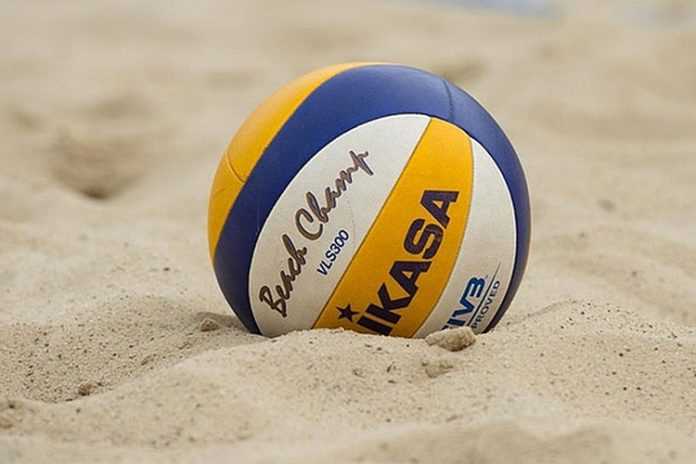 After more than a month off, the fifth of 12 four-star tournaments on the FIVB World Tour for 2018-19 is at Guanyinshan Beach in Xiamen (CHN), with $300,000 in prize money to be split among top men's and women's teams. The top seeds:
● Men:
1. Anders Mol/Christian Sorum (NOR) ~ 2018 World Tour Final winners
2. Michal Bryl/Grzegorz Fijalek (POL) ~ 2018 World Tour Final runner-up
3. Aleksandrs Samoilovs/Janis Smedins (LAT) ~ 2018 Moscow Open winners
4. Oleg Stoyanovskiy/Viacheslav Krasilnikov (RUS) ~ Stoyanovskiy: 2018 Xiamen winner
5. Pablo Herrera/Adrian Collado (ESP)
Also in the top 10 are Americans Taylor Crabb and Jacob Gibb at no. 9 and Nick Lucena and Phil Dalhausser at no. 10.
● Women:
1. Barbora Hermannova/Marketa Slukova (CZE) ~ 2018 Five-star Vienna Open winners
2. Heather Bansley/Brandie Wilkerson (CAN) ~ Four-star Las Vegas Open winners
3. Agatha Bednarczuk/Duda Lisboa (BRA) ~ 2018 World Tour Finals winners
4. Saran Pavan/Melissa Humana-Paredes (CAN) ~ 2018 Xiamen Open winners
5. Alix Klineman/April Ross (USA) ~ Four-star Yangzhou Open winners
Also in the top 10 are Americans Sara Hughes and Summer Ross at no. 9. Both divisions are considered to be quite open, as the leading teams have not met for more than a month since the Doha (QAT) Open in March.
The four-star tournament carry strong prize money, including $20,000 for the winning team, then $16,000 for second, $10,000 for third, $8,000 for fourth and on down to $2,000 for the losing teams in the round of 32.
Qualifying play continues through the 24th, main draw play begins on the 25th and the semis and finals will be on the weekend. Look for results here.