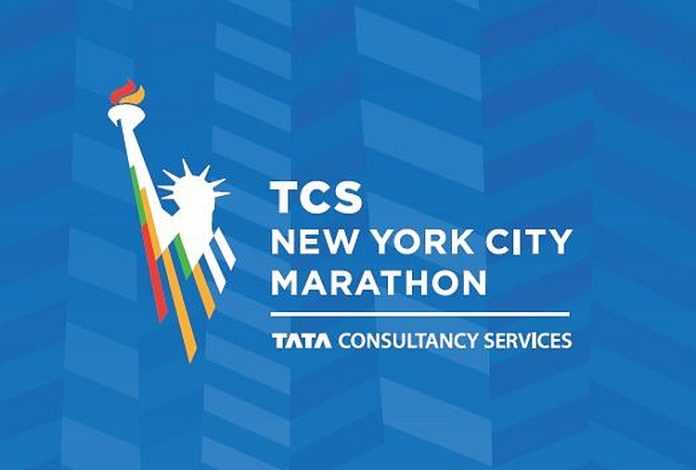 The final World Marathon Majors race for 2018 is the 48th edition of the TCS New York City Marathon, coming this Sunday, starting on Staten Island and then racing in all five of the New York City boroughs.
The celebrated five-boroughs course began in 1976, but is hardly a time-friendly route for the elite fields. The course records are only 2:05:05 for the men (by Geoffrey Mutai (KEN) in 2011) and 2:22:31 for women (by Margaret Okayo (KEN) in 2003). Nevertheless it is one of the truly prized races in the marathon world and has again attracted a noteworthy elite field:
Men
2:04:06 '18 Tamirat Tola (ETH) ~ 2017 World Champ silver; PR in Dubai in January
2:04:45 '13 Lelisa Desisa (ETH) ~ 2013 World Champs silver; 2-3-3 in NY in 2014-15-17
2:04:49 '18 Shura Kitata (ETH) ~ 2018 London runner-up; 59:16 Half-Mar in September
2:05:21 '16 Daniel Wanjiru (KEN) ~ 2017 London Marathon winner; 8th in 2017 Worlds
2:06:12 '12 Geoffrey Kamworer (KEN) ~ Defending champion, 2nd in NY in 2015
2:06:13 '17 Festus Talam (KEN) ~ Eindhoven Marathon winner in 2016-17
2:08:56 '06 Abdi Abdirahman (USA) ~ 2012 U.S. Marathon Olympian; 3rd in NY in 2016
Debut Bernard Lagat (USA) ~ Olympic 1,500 m bronze '00 and silver '04 (for Kenya); 2007 World Champ in 1,500 and 5000 m; Peachtree 10 km winner 2018
Kamworer's most amazing quality is that he wins the biggest races consistently. He's a five-time World Champion, winning the IAAF Cross Country titles in 2015 and 2017 and the Half Marathon worlds in 2014-1618. But he hasn't raced since May, so how much can we expect?
No one quite knows what Lagat, now 43, will do. He says he's retired from the track and he's run just three races this year, winning the Peachtree Road Race in Atlanta on 4 July (28:35) and has also run two so-so Half Marathon races in January (62:00 for 15th) and March (62:16 for 31st at the IAAF World Championships in Valencia). But he ran 27:49.35 for 10,000 m on the track in 2016 and if he's in shape, anything could happen.
Kenyans have won five of the last six NYC Marathons; the last Ethiopian winner was in 2010 and the last American winner was Meb Keflezighi in 2009.
Women
2:17:01 '17 Mary Keitany (KEN) ~ NYC winner in 2014-15-16
2:18:31 '18 Vivian Cheruiyot (KEN) ~ London Marathon winner; Rio Olympic 5,000 m gold
2:21:14 '14 Shalane Flanagan (USA) ~ Defending champion; 1st U.S. winner since 1977!
2:21:59 '11 Mamitu Daska (ETH) ~ 3rd in New York in 2017
2:22:28 '11 Des Linden (USA) ~ 2018 Boston Marathon winner; 7th in Rio in 2016
2:23:46 '18 Rahma Tusa (ETH) ~ 2018 Roma Marathon winner
2:25:15 '17 Lisa Weightman (AUS) ~ Commonwealth Games silver; PR at London '17 (5th)
2:28:13 '16 Molly Huddle (USA) ~ 3rd in New York '16; 13th (2:50:28) in Boston '18
Keitany, 36, has the IAAF's "world record" for the best mark ever in a women's only marathon, her 2:17:01 to win in London in 2017. She hasn't done much in 2018: three races, including a fifth in the London Marathon in 2:24:27.
Cheruiyot, 35, won the London Marathon this year in 2:18:31, moving her to no. 5 on the all-time list, and beating Keitany along the way. She also has a special record on the track, winning the Rio 5,000 m and world titles in 2009 (5,000 m), 2011 (5,000-1,000 m) and 2015 (10,000 m).
Huddle has been a star on the track, with multiple American records and a fourth (2015 Worlds) and a sixth (2016 Olympic Games) in the 10,000 m. Now 34, she sees her future more on the roads, with six of her nine races in 2018 on the streets. She did take time out to win the 10,000 m at the U.S. Nationals in Des Moines in June.
Linden won the 2018 Boston Marathon in miserable conditions; she's run twice since and her last race was a 71:46 win at the Rock 'n' Roll Philadelphia Half Marathon in September.
Flanagan, 37, was sixth in Boston in 2018, but didn't finish her only race since then, a 5,000 m on the track in Heusden (BEL) in July. Her New York win last year was so iconic that many forget she was sixth in the Rio Olympic marathon in 2016.
Kenyans had won four women's races in a row until Flanagan won in 2017. Look for five out of six.
The prize purse for 2018 is $825,000, with the top 10 places receiving $100,000-60,000-40,000-25,000-15,000-10,000-7,500-5,000-2,500-2,000. The top U.S. runners will get $25,000-15,000-10,000-5,000-3,000. There are also time bonuses for specified marks, from $10,000 up to $50,000.
The race will be shown starting at 9 a.m. Eastern time on ESPN2. Look for results here.