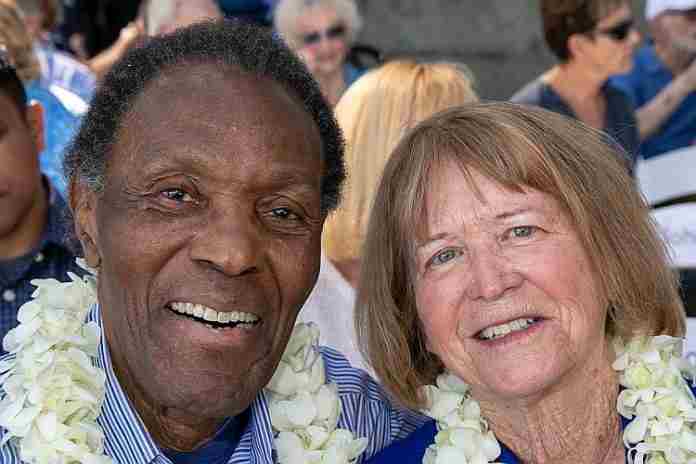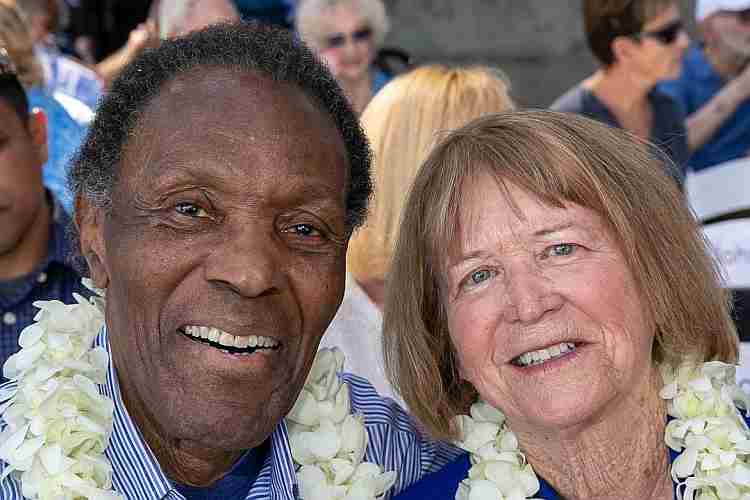 Sad news from Los Angeles, where Rafer Johnson, one of track & field's iconic performers, passed away this morning, aged 86.
Johnson had been in fragile health since a stroke in 2018 and passed away at his home this morning (2nd), with his family.
At the dedication of UCLA's Drake Stadium track in October 2019, his daughter, Jenny Johnson Jordan, told more than 500 attendees of Rafer and his wife, Betsy:
"Growing up, my brother [Josh] and I were asked many times the question, 'who do you look up to?' And in most instances, I can tell people wanted to name a famous athlete, a popular athlete at the time, but the truth was that never really felt authentic to either one of us. The only two people that came to mind in terms of role models would be our parents. The people that were living in our home, that we got to see, each and every day. They were our role models then, and they still are to this day."
The scope of Rafer Johnson's impact on UCLA and Los Angeles has been lost over time, but it's quite amazing. Beyond his Olympic triumphs in Melbourne (decathlon silver medal) and Rome (decathlon gold medal), he was also a member of the 1956 NCAA title team for Coach Ducky Drake – the only one Drake won – and was UCLA's Student Body President, graduating in 1959.
His life and the story of Los Angeles have been intertwined ever since. He worked on the 1968 presidential campaign of then-Sen. Robert Kennedy and after Kennedy's assassination in Los Angeles, teamed with Kennedy's sister, Eunice Shriver, to create Special Olympics California. Now known as Special Olympic Southern California, he helped bring the Special Olympics World Games to Los Angeles (and UCLA) in 1972 and again in 2015.
As a founding Board member of the Los Angeles Olympic Organizing Committee, he is said to have cast the deciding vote that named Peter V. Ueberroth as president, and later was the final torchbearer in the Los Angeles Memorial Coliseum during the Opening Ceremony on 28 July 1984. He has served as a Board member of the charitable legacy of the Games, the LA84 Foundation, ever since.
More to come.