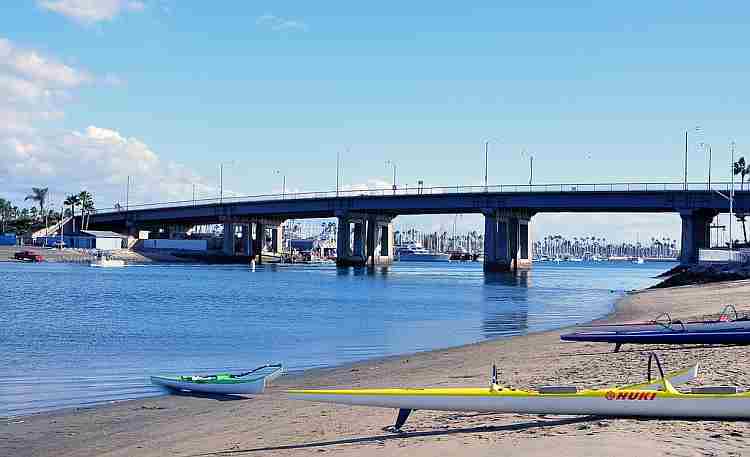 (For our Highlights of the weekend's top competitions, click here)
News, views and noise from the non-stop, worldwide circus of Olympic sport:
≡ SPOTLIGHT ≡
The fight over the future of Modern Pentathlon is heating up as 650 current and former pentathletes sent a protest about the removal of riding while federation President Klaus Schormann (GER) supposedly the "Sportschau" program on the German national ARD network that the new discipline has already been selected.
In the aftermath of the decision to remove riding from the five events of the Modern Pentathlon, the Union Internationale de Pentathlon Moderne called for a consultation process to find a replacement. But that only accelerated things:
● Some 650 pentathletes, both current and retired, signed onto a letter to the UIPM, angry about not being consulted before riding was removed and demanding the resignation of the entire federation board.
● Schormann told the ARD network's popular "Sportschau" program: "We will replace riding with another sport. But that will not be cycling."
The program noted – per a Google translation from the original German – "As the functionary reveals, an agreement has already been reached on the replacement sport. 'But I'm not going to reveal what it will be here yet,' said Schormann."
● His comments were reportedly widely within the sport and the UIPM had to post this today:
"Media reports suggesting that the new fifth discipline has already been chosen by the UIPM Executive Board are inaccurate.
"UIPM President Dr Klaus Schormann said: 'The consultation process is open, and I would like to clarify that no decision about the fifth discipline has been taken.
"'We have received a lot of good ideas and proposals from our community, demonstrating the opportunity in front of us to create a new era for our beloved Olympic sport.
"'All proposals will be evaluated by the consultation group and later by a dedicated working group.
"'We thank our colleagues in the media for continually promoting the sport and our athletes with actual news and responsible reporting.
"'We also encourage former and retired athletes to share their ideas and contributions with their National Federations, all of whom will meet during UIPM Congress on Nov 27/28.'"
The UIPM will hold an online briefing for current and recently-retired athletes on Friday to further explain the situation. Schormann's comment of a consultation followed by a working group indicates that the process of selecting a fifth discipline will not be quick. Which means the sniping is likely to continue unabated.
≡ THE 5-RING CIRCUS ≡
● Games of the XXXII Olympiad: Tokyo 2020 ● The Olympic "Golden Rings Awards" for excellence in broadcast coverage of the Tokyo Games took place on Monday in Lausanne, with NBC Sports coming away with multiple honors.
The U.S. rights holder won the top prize for "Best Olympic Program," "Best Olympic Digital Service," shared "Best Innovation" for its "Friends and Family Integration," "Best Equality and Inclusion Content" and "Best Olympic Feature/Documentary."
NBC's Peter Diamond, who has been involved with U.S. Olympic television coverage since the 1970s and just recently retired from NBC Sports, was very appropriately presented with the Olympic Order by International Olympic Committee chief Thomas Bach (GER).
Seven Network (AUS) won for "Best Social Media Content/Production," U.S.-based Discovery, Inc. – by its Eurosport division – shared "Best Innovation" for its "Eurosport Cube" concept, and Brazil's TV Globo won for the "Best Athlete Profile" of skateboarder Rayssa Leal.
The Olympic Broadcasting Service (OBS), the host broadcaster of the Games, was recognized for "Best Commentary," "Digital Fan Engagement" and the Sailing coverage was singled out as the best host coverage of a single sport.
● XXIV Olympic Winter Games: Beijing 2022 ● The IOC confirmed its satisfaction with the progress of the organization of the Beijing Games, including the test events, during the final Coordination Commission meeting held last week Said Commission Chair Juan Antonio Samaranch, Jr. (ESP):
"There's been extensive testing taking place in recent weeks in China at the Olympic and Paralympic venues. This is effectively the warm-up for next February's Games, and the feedback we've received from both athletes and International Federations has been very encouraging. The quality of the venues in particular has been praised, as well as the organisational support and on-ground operations being delivered in China."
According to the IOC, "international competitions in speed skating, figure skating, short track speed skating, wheelchair curling, bobsleigh and skeleton all took place in October. In November, further international events for luge, freestyle skiing and snowboard will take place, while ice hockey testing activities have also been planned."
● Games of the XXXIII Olympiad: Paris 2024 ● The Paris 2024 organizers announced that the Accor Group has signed on as an organizing committee sponsor. The release importantly noted that "For the first time at the Olympic and Paralympic Games, a hotel operator will oversee athlete and media accommodation facilities in their respective villages."
● Games of the XXXIV Olympiad: Los Angeles 2028 ● During its online Congress over the weekend, "it was announced that the World Rowing Council has voted to support the proposal of Los Angeles 2028 to move the rowing venue for 2028 to the Long Beach Marine Stadium, venue of the 1932 Olympic Games. LA28 can now continue to work with the City of Long Beach on next steps."
This is the first major venue change for the 2028 Olympic Games, but one which does not have to be agreed to by the Los Angeles City Council, as the originally-specified venue – Lake Perris in Riverside County – is outside the city.
The Long Beach Marine Stadium was the site of the 1932 Olympic rowing competition, but since then the J.H. Davies (2nd Street) Bridge was installed in 1956 in the middle of the course, potentially shortening the competitions to 1,500 m instead of the normal 2,000 m. Discussions will now commence in earnest with LA28 and with the Long Beach authorities, but also, no doubt, with the International Canoe Federation, which was also slated to hold its Sprint events at Lake Perris.
The move brings rowing – and canoeing – closer to the rest of the Games; the Lake Perris State Recreation Area is 65 miles east of L.A., while Long Beach will host multiple other events in 2028 already.
¶
Announced Saturday by the City of Los Angeles:
"Mayor Eric Garcetti today launched PlayLA, an initiative to provide affordable and accessible sports programming to young Angelenos of all abilities. The initiative is made possible by the LA28 Olympic and Paralympic Games and the International Olympic Committee, which are investing $160 million to make sports more accessible to kids across Los Angeles ahead of the Olympic and Paralympic Games in 2028. This initiative is the single largest commitment to youth sport development in California."
As part of the agreement to have Los Angeles host the 2028 Games, the IOC committed to advance $180 million to the LA28 organizing committee during the first five years of its existence, with up to $160 million to be committed to youth sports in the Los Angeles area. That's where the support for PlayLA comes from. According to the announcement:
"The City of Los Angeles is launching PlayLA with an initial $9.6 million grant from the LA28 Games to the LA Parks Department to subsidize participation fees throughout the school year for leagues, classes, and clinics for sports including tennis, golf, basketball, soccer, judo, and aquatics."
With the Paralympic Games coming to Los Angeles for the first time in 2028, PlayLA will offer adaptive sports programs for kids with physical disabilities – a first in the City's youth sports programming. The specific sports have not yet been determined.
● International Federations ● It was a good week for incumbents last week as multiple IF elections were held.
The International Handball Federation re-elected Egypt's Hassan Moustafa for a sixth term; World Rowing re-elected Jean-Christophe Rolland (FRA) for a third term, and Federation Internationale de Gymnastique President Morinari Watanabe won re-election by 81-47 over European Gymnastics head Farid Gayibov (AZE).
USA Gymnastics President Li Li Leung was elected to the FIG Executive Committee.
The International Canoe Federation elected German Thomas Konietzko as President by 94-6 over Evgenii Arkhipov (RUS), succeeding 13-year head Jose Perurena (ESP).
● Anti-Doping ● The World Anti-Doping Agency released its annual report for 2020 with some surprising news on finances.
Even in the midst of a tug-of-war with the United States over payment of dues, WADA's financial report showed a surplus of $5.71 million for 2020, with contributions of $18.07 million from the IOC and $18.39 million from governments. In addition, governmental grants from Australia, Japan, the City of Montreal and the City of Lausanne totaled almost $1.68 million. WADA ended 2020 with a very healthy reserve of almost $36 million.
The staff count was 144 at the end of 2020, with 121 in the headquarters office in Montreal (CAN).
Total doping positives have been reported through 2018 (1,923), up slightly from prior years. For 2020, the report shows that WADA was informed of 2,978 doping decisions by national and regional doping authorities; not all of these are positives and WADA filed 17 appeals.
Perhaps most importantly, the report confirmed that the new "Dried Blood Spot" (DBS) technology can be used at the Beijing 2022 Winter Games and beyond. This style of specimen collection has multiple advantages, including much longer storage and stability and a better athlete experience as it is hoped to eventually replace collection of urine samples.
● Alpine Skiing ● The Associated Press reported Friday that American superstar Mikaela Shiffrin cannot ski at all right now due to a back strain.
After winning the season-opening Giant Slalom in Austria on 23 October, Shiffrin has been in pain and unable to train. She said:
"I just need to let it heal. It doesn't take that long if I just take the time. But I want to be training right now. So I take a day, and then I'm like, 'All right, maybe it's good enough; I can go out and ski.' And then I go out and ski and I take a few turns, and I'm like, 'Ow. It's really painful.'
"It just takes a little bit to be able to really push on my skis with full-on intensity, which is frustrating, because right now, this is the bulk of time where I would normally be training all four events."
● Athletics ● Sunday's amazing run by 40-year-old Olympic 10,000 m silver medalist Shalane Flanagan at the New York City Marathon concluded a sensational seven-week program, completing five of the six World Marathon Majors (plus a replacement for the canceled Tokyo race) and ran her fastest time in the final race:
● 26 Sep: Berlin: 17th women's finisher in 2:38:32;
● 03 Oct: London: 19th in 2:35:04;
● 10 Oct: Chicago: 25th in 2:46:39;
● 11 Oct: Boston: 33rd in 2:40:34;
● 18 Oct: Solo in Portland: 2:35:14 (replaces Tokyo);
● 07 Nov: New York: 12th in 2:33:32.
Flanagan, the 2017 New York City winner and now a coach, finished with her fastest time in the final race, in New York. Her lifetime marathon best is 2:21:14 in 2014 in Berlin.
Also amazing on Sunday was the performance of Olympic bronze winner Molly Seidel of the U.S., finishing fourth in the women's race in 2:24:42 – the fastest ever run by an American woman in New York – running a month after breaking two ribs. She was in a lot of pain for a couple of weeks, but felt good enough to run the race. Wow.
¶
The lawyer for star coach Rana Reider, who guides Olympic 200 m winner Andre De Grasse (CAN) and American sprint star Trayvon Bromell, among others, is being investigated by the U.S. Center for SafeSport for possible sexual misconduct.
The coach, based on Florida, has not received any notice of allegations. Athletics Canada posted a notice that included "the Athletics Canada Commissioner's Office confirmed with the U.S. Center for SafeSport that an investigation is ongoing. As a result of this investigation, Athletics Canada is suspending any payments to Mr. Reider for his work with Canadian athletes pending the outcome of said investigation."
● Boxing ● The International Boxing Association (AIBA) announced the formation of a "Boxing Integrity Unit" last Friday, near the end of the men's World Championships in Belgrade (SRB).
The new group will be designed "to address competition manipulation, abuse, harassment, eligibility check of candidates and other issues. Plans for the Unit will now go forward and it is expected to become ready for operations in time for final approval at the AIBA Elective Congress, expected in Q2 of 2022."
AIBA is implementing multiple reforms in its governance and refereeing and judging programs, two of the keys to its possible reinstatement by the IOC as the governing body for Olympic boxing. Whether these will be sufficient is open to question.
● Figure Skating ● Two-time Olympic champ Yuzuru Hanyu (JPN) withdrew from the ISU Grand Prix NHK Trophy competition on 12 November due to a right ankle injury.
Hanyu was hurt prior to the 2018 PyeongChang Games, but still competed brilliantly there and won his second Olympic title. But now 26, and with the Beijing Winter Games coming in February, injuries are a concern.
His second appearance is scheduled for the Rostelecom Cup in Sochi (RUS) on 19 November.
● Weightlifting ● Things are finally getting serious in the race for International Weightlifting Federation President as USA Weightlifting nominated Ursula Papandrea, the former U.S. federation head and former interim President of the IWF.
Papandrea served on the IWF Executive Board from 2017-20 and took over from disgraced long-time President Tamas Ajan (HUN) until thrown out by the IWF Board in October 2020. The IOC noted its positive impression of Papandrea's work in its statements noting its concern about the IWF, and she was praised for her role in assisting Canadian law professor Richard McLaren in his team's investigation of the IWF.
The IWF elections will take place on 2020-21 December in Tashkent (UZB) following the World Championships, with the future fate of the sport on the Olympic program in the balance.
The U.S. federation smartly registered a full slate of nominees for various IWF offices.
You can receive our exclusive TSX Report by e-mail by clicking here. You can also refer a friend by clicking here, and can donate here to keep this site going.
For our 743-event International Sports Calendar for 2021 and beyond, by date and by sport, click here!