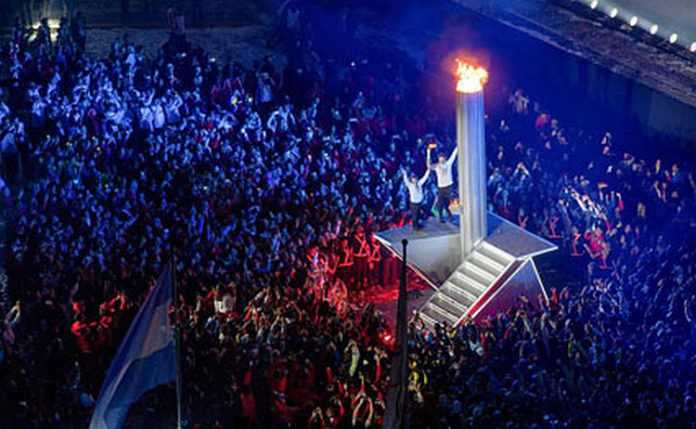 The third Youth Olympic Games got started in Buenos Aires (ARG) in an outdoor, ticket-free ceremony that attracted a reported 200,000 spectators to the Plaza de la Republica and the famed Obelisco, marked the 400th anniversary of the founding of the city in 1536.
The traditional light of the Olympic flame to begin the Games was done by Argentina Olympic champions Paula Pareto (Judo) and Santiago Lange (Sailing).
The first medals of the Games were awarded in Shooting, as Russian Grigorii Shamakov won the men's 10 m Air Rifle event, followed by Shahu Mane (IND) and Aleksa Mitrovi (SRB).
At a Saturday news conference, IOC President Thomas Bach noted that some 600,000 YOG entry passes – a wristband – had been ordered by spectators; all of the events have free admission.
Bach also mentioned that the organizers had told him that although the final budget of the YOG in Buenos Aires had been set at $200 million (U.S.), the event would cost 40% less or about $120 million. That's good news, except that the budget proposed in the Buenos Aires bid for the Games was $104.3 million, so the event will actually run 15% over the original estimated cost.