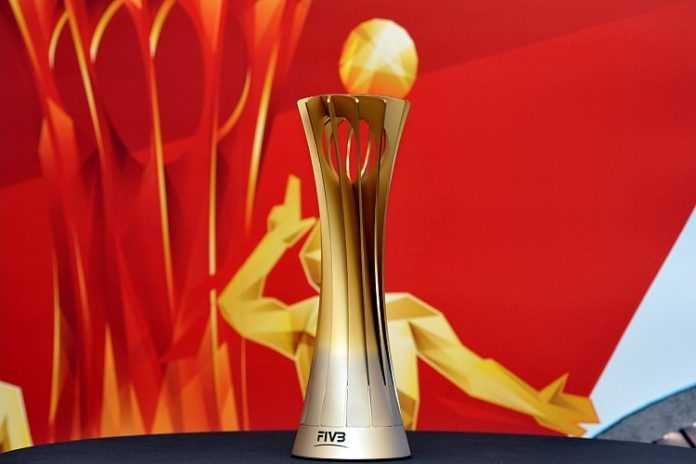 The second round of the FIVB Women's World Championships has begun and it looks a lot like the first round, with the U.S., Italy, Serbia and the Netherlands all still undefeated after the first game.
In Pool E in Nagoya (JPN), Serbia swept Mexico (3-0) and the Netherlands did the same to Puerto Rico to stay atop the group. Germany scored an upset by defeating Brazil, 3-2, coming back from 0-2 and winning a 32-30 marathon in the third set to get back into the match. The standings:
∙ Pool E: 1. Serbia (18 points: 6-0); 2. Netherlands (17: 6-0); 3. Japan (15: 5-1); 4. Brazil (13: 4-2); 5. Germany (11: 4-2); 6. Dominican Republic (10: 3-3); 7. Puerto Rico (6: 2-4); 8. Mexico (3: 1-5).
The Netherlands and Brazil, and Serbia and Japan play on Wednesday (10th), and the Serbia-Netherlands match comes on Thursday (11th).
In Pool F in Osaka, the U.S. dispatched Bulgaria by a 3-0 count, and Italy swept Azerbaijan, 3-0. China and Russia also swept their matches, leaving four teams appearing to be in the mix for the three qualifying places in the finals:
∙ Pool F: 1. Italy (18: 6-0): 2. United States (16: 6-0); 3. China (15: 5-1); 4. Russia (15: 5-1); 5. Thailand (10: 3-3); 6. Turkey (9: 3-3); 7. Azerbaijan (6: 2-4); 8. Bulgaria (6: 2-4).
Italy and Russia play on Wednesday (10th), as does China and the U.S. The Italy-U.S. and China-Russia matches come on Thursday (11th).
The Serbs continue to pitch a shut-out in the tournament with an 18-0 sets record, followed by Italy (18-1), then the Netherlands (18-3) and the U.S. (18-5).
The top scorers in the tournament so far are Louisa Lippmann (GER) with 129 points, Polina Rahimova (AZE, 121) and Nataliya Goncharova (RUS, 119). The most effective hitter has been Italy's Miryam Fatime Sylla, scoring on 60.6% of her attempts (63/104).
The second round-robin will determine the final pool of six (top three from each second-round pool). Look for scores and standings here.