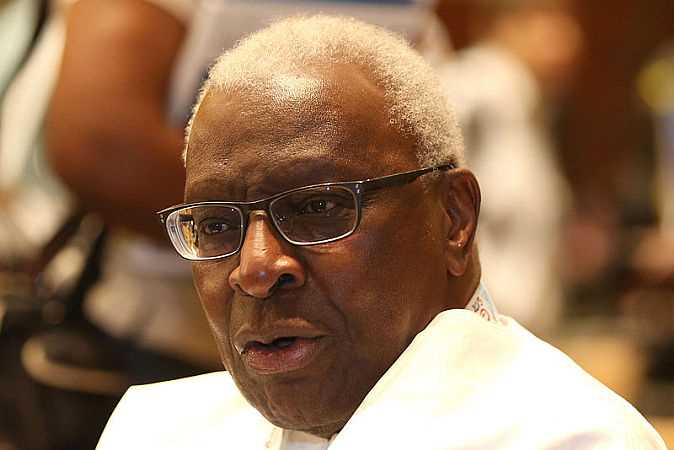 TSX HEADLINES – for Jan. 3, 2018: If experience is any teacher, 2018 is going to be a rocky road for the Olympic Movement. Sure, the Winter Games come soon enough in February and there's the FIFA Wold Cup in June, but those are about the highlights.
In the second part of our look ahead to the top stories of 2018, there's the explosive trial of the former head of the IAAF, accused of bribery and cover-ups of Russian doping positives. And in June, a referendum which could turn the race for the 2026 Winter Games inside out. Oh, and did we mention doping?
We have the details of our top-five (projected) stories of 2018 in our Lane One commentary, plus the latest on:
(1) ALPINE SKIING: The unstoppable Mikaela Shiffrin won again, this time in Oslo, her fourth World Cup win in the last five races! Wow!
(2) CROSS COUNTRY: Sensational bronze in the Tour de Ski pursuit for Jessica Diggins, in position to make history by winning the U.S.'s first-ever Tour medal!
(3) ICE HOCKEY: The United States U-20 men's ice hockey team turns back Russia to reach the IIHF World U-20 Championships semifinals in Buffalo, and USA Hockey names its men's and women's Olympic teams for PyeongChang.
This issue includes GLOBETROTTING from Phil Hersh on his awards for 2017; SCENE & HEARD notes on Anti-Doping ~ PyeongChang 2018 ~ Athletics ~ Ice Hockey; ON DECK previews of Alpine Skiing ~ Biathlon ~ Ice Hockey; SCOREBOARD reports on Alpine Skiing ~ Cross Country Skiing ~ Ice Hockey ~ Ski Jumping ~ Speed Skating, and AGENDA, our calendar of top-level international events.