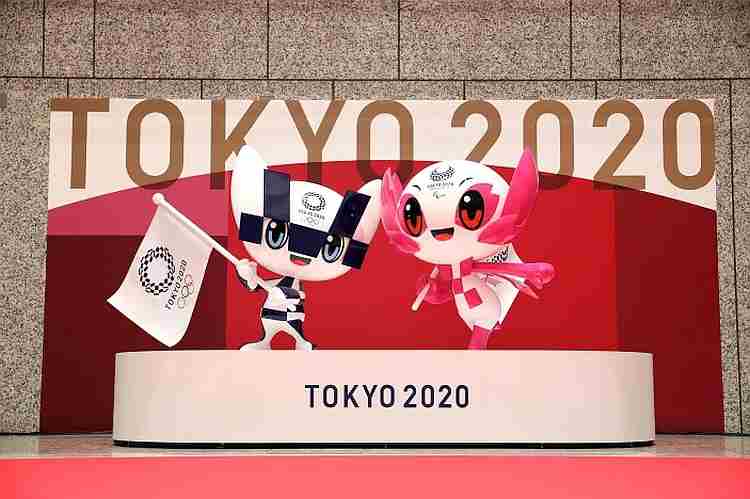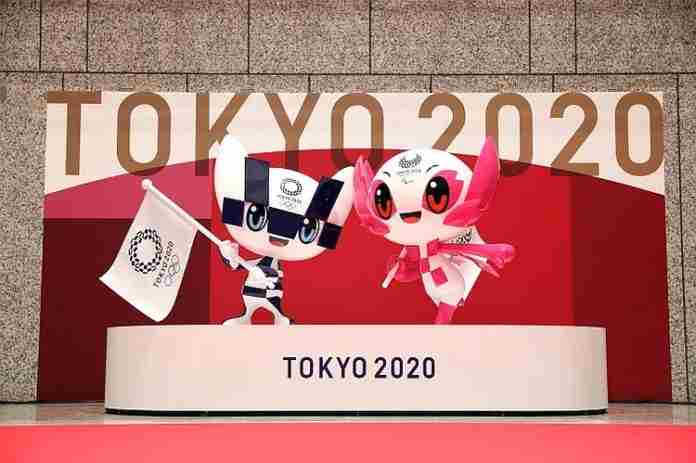 The latest news, notes and quotes from the worldwide Five-Ring Circus:
● Games of the XXXII Olympiad: Tokyo 2020 ● "We are in a very tense situation.
"A full stadium is possible depending on the situation. So is 50%, 20,000, 10,000, 5,000 and no spectators. Those are the ranges. While we are prepared as the last possible option to have the games with no spectators — since we have the current situation under the state of emergency — we have hope that fans are possible."
That's Tokyo 2020 President Seiko Hashimoto, speaking to reporters on Thursday after an online meeting with the International Olympic Committee, International Paralympic Committee and multiple levels of governments in Japan.
"If the situation is expected to cause problems for the medical system, in order to put the highest priority on safety and security, there may come a time when we have to decide to go ahead with no spectators," she added.
Kyodo News reported "On Wednesday, a senior Cabinet official said the Japanese organizers will secure about 30 hospitals capable of accepting athletes and officials during the Olympics."
The IOC released a statement which included, "we have agreed that a decision regarding spectator capacity at the Olympic and Paralympic venues will be made in June, in line with the government's general guidance concerning the upper limit of spectator capacity in sports events."
Kyodo reported last Sunday that fans are not being allowed into J-League football matches during the current state of emergency and Nippon Professional Baseball has closed stadiums for games scheduled through 11 May.
The difficulties for the Tokyo organizers continue to grow as time goes on, especially implementing a restrictive ticketing program in just weeks; Kyodo reported:
"The Japanese organizers have been studying several possibilities, including limiting the number of spectators to 50 percent of venue capacity and only allowing the entry of people who have already purchased tickets, according to officials with knowledge of the planning."
● Games of the XXXIII Olympiad: Paris 2024 ● Tony Estanguet, a three-time Olympic gold medalist in canoeing, told The Associated Press that as the head of the Paris 2024 organizing committee, he knows his responsibility:
"I have to admit over the last years it was not easy to carry a bid, especially because in Europe you saw what happened to other bid cities.
"I don't want to disappoint … I feel there is an urgency to deliver promises. We feel this responsibility since the beginning when we launched this bid.
"We knew we had to challenge this reputation that the budget of the games can explode. That's why we built the project based on 95 percent of existing venues to make sure we will be confident to be able to deliver our promises."
The Paris organizing committee budget has been pegged at €3.8 billion (~$4.61 billion) and the government-provided infrastructure tab at €3 billion (~$3.64 billion).
● Athletics ● U.S. track & field fans got a treat last Saturday with four straight hours of coverage from the Drake Relays from Des Moines, Iowa and then the Oregon Relays and USA Track & Field Grand Prix from Eugene, Oregon, from 3-7 p.m. Eastern time.
Ratings data showed the Drake Relays telecast earned a 0.16 rating with 237,000 viewers and 28,000 in the age 18-49 demographic; the Oregon Relays and USATF Grand Prix did a 0.22, with 319,000 viewers and 55,000 from ages 18-49.
So how does that compare with the competition? There was no major event to steal the spotlight, so interest was spread among multiple events:
On Saturday: 3-5 pm. Eastern time ratings and audience:
● 1.05 ~ 1.60 million for PGA Zurich Classic on CBS
● 1.04 ~ 1.60 million for NASCAR (Talladega) on Fox
● 0.64 ~ 1.06 million for NBA (76ers at Bucks) on ESPN
● 0.41 ~ 659,000 for NHL (Avalanche at Blues) on NBC
● 0.18 ~ 310,000 for MLB (Nationals at Mets) on FS1
T&F did 0.16 ~ 237,000 for the Drake Relays
On Saturday: 5-7 p.m. Eastern time ratings and audience:
● 0.33 ~ 616,000 for UFC 261 prelim fights on ESPN2
● 0.28 ~ 498,000 for MLS LAFC at Sounders) on ESPN
● 0.17 ~ 277,000 for LPGA L.A. Open on The Golf Channel
● 0.14 ~ 245,000 for SuperCross (Salt Lake City) on NBCSN
T&F did 0.22 ~ 319,000 for the Oregon Relays/USATF Grand Prix
There was some bleed-over from the 3-5 p.m. slot for the golf on CBS and the NASCAR racing on Fox, which impacted the 5-7 p.m. ratings.
Was this good or bad? Compare the audiences to the five indoor T&F telecasts:
● 24 Jan.: American Track League 1/ESPN: no rating; less than 200,000 total audience
● 31 Jan.: American Track League 2/ESPN2: 0.16 rating; 254,000 total audience
● 07 Feb.: American Track League 3/ESPN: 0.19 rating; 310,000 total audience
● 13 Feb.: New Balance Grand Prix/NBC: 0.64 rating; 969,000 total audience
● 21 Feb.: American Track League 4/ESPN: no rating, less than 200,000 total audience
Except for the New Balance Grand Prix, the audience last Saturday was about the same as for the indoor meets. In terms of viewer interest, the sport is treading water, and in the shallow end.
¶
The World Relays are on this weekend from Silesia in Poland, but with many of the top countries missing. The United States, Canada, India, Australia, The Bahamas, Jamaica and Trinidad and Tobago will all skip the event, primarily for Covid-19 safety reasons.
According to the Nassau Guardian, "Host country Poland had in excess of 9,000 new coronavirus cases yesterday [28th], and over 600 new deaths. With 2,776,927 total cases, it is the 13th most impacted nation in the world."
However, the show will go on, with most European teams competing, along with quality teams from Brazil, Colombia, South Africa and elsewhere. NBCSN will have coverage on both days, and qualification spots for Tokyo are on the line.
The program includes the typical 4×100 m for men and women, and 4×400 m for men, women and a mixed team, plus men's and women's 4×200 m, a mixed shuttle hurdles relay and a mixed 2x2x400 m. Nice for the sprinters; the distance runners lose out again.
¶
Another victim of the coronavirus in California is the announcement by the California Interscholastic Federation that state championships in swimming, track & field and wrestling will not be held.
Southern California regional champs will be held in baseball, basketball, golf, soccer, softball, tennis, and boys volleyball. No Northern California championships will be held as only two of the six regions involved are holding championships.
¶
Para-Athletics star Blake Leeper of the U.S. confirmed his appeal to the Court of Arbitration for Sport against the decision of World Athletics Mechanical Aids Review Panel not to allow him to compete with his revised prosthetics in open competition.
The appeal will be expedited in order to allow Leeper to compete in the U.S. Olympic Trials in Eugene from 16-27 June.
● Cycling ● The Union Cycliste Internationale is yet again trying to pump up interest in track cycling, and announced this week the format for its new Track Cycling Champions League, to start in November at European sites to be determined.
With the idea of creating a compact and meaningful track cycling "season," the program includes six competitions in six weeks, divided into two groups: Sprint and Endurance.
The Sprint events are limited to the Sprint and the Keirin; the Endurance events are the Elimination and the 5 km Scratch race. In this way, the usual lengthy program that includes the Individual Pursuit, Points Race, Omnium and Madison and team events are eliminated and only 18 riders are entered in each group (for men and women = 72 total).
It's an interesting idea; let's see if any – especially in Europe – tunes in.
● Diving ● Amid all the bad news from Tokyo, the FINA World Cup, with nearly two dozen Olympic qualifying slots at stake, is getting ready to go from 1-6 May at the Olympic venue in Tokyo.
FINA reported that 225 divers from 46 countries are on-site at the Tatsumi Aquatics Center. The U.S. is fully qualified with two spots in the men's 3 m Springboard and men's and women's 10 m Platform, but will be looking to qualify in the women's 3 m Springboard.
● Equestrian ● The Federation Equestre Internationale (FEI) banned American jumping rider Andrew Kocher for 10 years for using "electric spurs." Ouch!
The FEI's disciplinary tribunal disqualified Kocher from eight events held in the U.S., Canada and Great Britain between June 2018 and November 2019 and fined him CHF 10,000, plus legal costs of CHF 7,500. The investigation into the use of the spurs was opened in June 2020 on a tip about the use of the spurs, which constitutes animal abuse.
The suspension will run through 27 October 2030.
● Sailing ● Dutch stars Kiran Badloe and Lilian de Geus defended their 2020 titles as World Champion in the RS:X World Championships off Cadiz, Spain that ended on Tuesday.
An Olympic class for Tokyo 2020, Badloe was a clear winner, taking four of the 10 races and finishing in the top in four more, ending with a net of just 22 points. Second with 46 points was Italy's Mattia Camboni, with one win and a silver in the medal race. Greek Vyron Kokkalanis won the bronze, 56-60, over Piotr Myszka (POL).
De Geus won a three-way battle for the women's title, finishing with 29 points to 36 for Israel's Katy Spychakov and French star Charlene Picon. De Geus finished in the top eight in all 10 races, won twice and had three seconds. Spychakov won twice and finished two places ahead of Picon to pull into second. Britain's Emma Wilson was fourth (45).
● Volleyball ● The third and final FIVB World Tour competition in the sequestered environment of Cancun, Mexico got underway on the 27th and will conclude on Sunday (2nd).
The second tournament finished on Monday, with a repeat of the first tourney final: Norway's Anders Mol and Christian Sorum defeated Cherif Younousse and Ahmed Tijan (QAT) by 21-18, 21-18. Third went to Brazilian stars Alison Cerutti and Alvaro Filho, by 21-17, 21-17 over Italy's Enrico Rossi and Adrian Carambula.
The women's event saw Brazil's Agatha Bednarczuk and Duda Lisboa move up from third in the first tournament to first, with a 21-15, 21-19 win over Russians Nadezhda Makroguzova and Svetlana Kholomina. American April Ross and Alix Klineman, ranked no. 1 worldwide, finished third, defeating Sanne Keizer and Madelein Meppelink, 21-17, 21-17, for the bronze medal.
You can receive our exclusive TSX Report by e-mail by clicking here. You can also refer a friend by clicking here, and can donate here to keep this site going.
For our 649-event International Sports Calendar for 2021 and beyond, by date and by sport, click here!