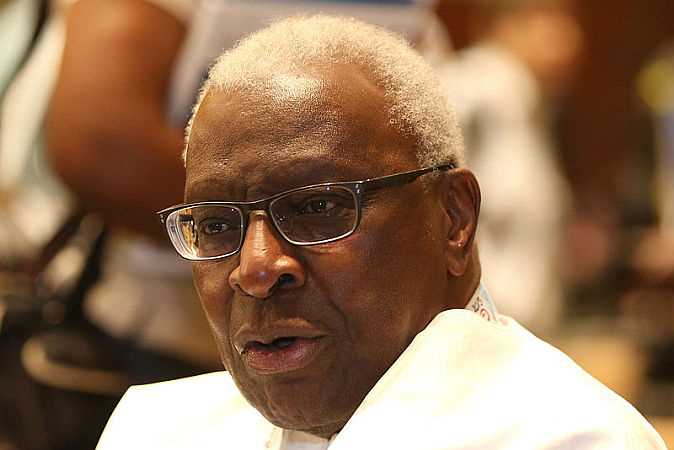 The ongoing corruption case against former IAAF president Lamine Diack (SEN) expanded this last week with new charges for breaching his fiduciary responsibilities to the organization.
The new issues were filed on 26 June, but have only now come to light, indicating that Diack, now 85, allowed his son, Papa Massata Diack, to skim funds from IAAF sponsors and television rights holders, including Chinese broadcaster CCTV, Russian state bank VTB, Samsung of South Korea and Chinese oil refiner Sinopec. Lamine Diack was the elected head of the IAAF from 1999-2015, but was arrested in 2015 and has remained under house arrest in the country ever since.
Agence France Presse reported that the younger Diack sent invoices to the IAAF: "In 2012, the total was $501,206 (∈429,000 at the time). In 2014, it was $825,955."
Diack was originally charged – and still is – with extorting millions of dollars to cover up Russian doping positives, and also to carry bribes to members of the International Olympic Committee in 2009 to vote for Rio de Janeiro to host the 2016 Olympic Games.
Papa Massata Diack is wanted for questioning in France, but he has stayed in Senegal, which refuses to extradite him to France.