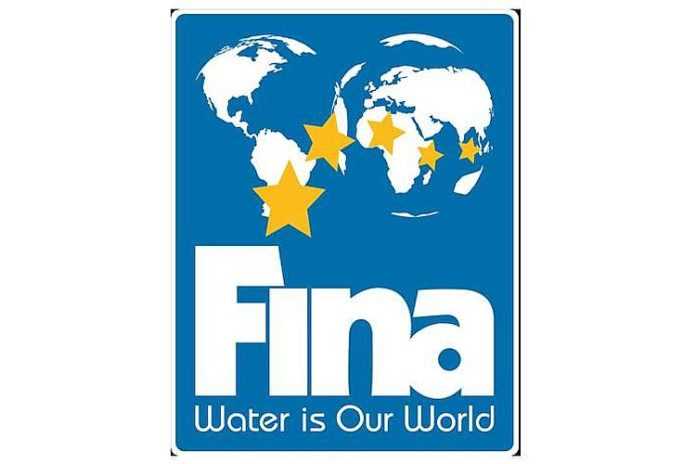 It's amazing what you can find out if you make an effort to read even the most boring documents.
The international federation for aquatics sports, known as "FINA" by its French acronym, is staging its biennial World Championships, which will take place in Changwon (KOR) from 12-28 July of this year. It's a massive event with competitions in swimming, diving, open-water swimming, water polo and artistic swimming (formerly synchronized swimming).
Each of these disciplines is overseen by a "technical delegate," a person appointed by FINA to ensue that the competitions run smoothly and that issues are resolved quickly and efficiently as they come up in the organizing effort. They are listed on six lines on page 13 of a 30-page document called a "Summons," which lists – in numbing detail – the technical aspects of the World Championships. Accreditation, housing, transportation, practice schedules, visa regulations, qualifying standards, prize money and a lot more is included.
None of the Technical Delegates are household names. The six people listed comes from six different countries and four continents. The technical delegate for swimming is from the U.S.: Dale Neuburger from Indianapolis, a long-respected administrator in the sport.
For those who have followed FINA politics, however, one name does stand out. It's the last one listed, and assigned to Artistic Swimming: Tamas Gyarfas of Hungary.
What? Tamas Gyarfas?
The same guy who was arrested in April of 2018 and alleged to have "instigated the killing" of media executive Janos Fenyo in 1998? Yep, that's him.
In April 2018, Gyarfas was in the headlines; Reuters reported his arrest and noted:
● "Police have never resolved who ordered the murder of Hungarian mogul Janos Fenyo who was sprayed with submachine gun bullets at a stop light in Budapest in February 1998."
● "In the 1990s, [Gyarfas] and Fenyo vied for control of a Hungarian television production company, according to public records."
● "Police said the man [Gyarfas] is suspected of instigating the killing along with another man whom they named only as 50-year-old Tamas P. State news agency MTI and Hungarian newspapers identified the second man as Tamas Portik, a businessman sentenced to 13 years in jail for another crime in May last year."
Slovakian native Jozef Rohac, was convicted of the killing and sentenced to life in prison, but the person(s) responsible for having the crime undertaken have not been charged.
Since then, Gyarfas has protested his innocence repeatedly, but the case is ongoing. Last August, he posted a bond worth about $700,000 U.S. so that he would be able to travel outside the country. In January of this year, a recording surfaced of a conversation between Gyarfas and Portik from a meeting in a Budapest cemetery which "strengthens" the charges against Gyarfas.
Situations like this almost always result in the accused being suspended from almost all activities until the case is resolved. But not in the swimming world:
● Gyarfas is a sitting member of the FINA Bureau, the governing council of the federation.
● According to SwimSwam.com, he was appointed by FINA President Julio Maglione to serve on the eight-member FINA Executive, which is otherwise made up of elected FINA officials and the treasurer.
● He continues to serve as the Treasurer of the European swimming federation, known as "LEN," and attended the May, 2019 LEN Congress in St. Petersburg (RUS).
And now he's the Technical Delegate for Artistic Swimming: a man overseeing a sport almost wholly dedicated to women and in which the FINA Technical Committee includes 15 actual members, of whom 14 are women. Gyarfas has been involved in swimming and water polo, not in artistic swimming.
Why is FINA doing this?
There's no doubt that Gyarfas has given long service to the sport of swimming. After an 18-year career as a sportswriter with a strong emphasis on the swimming sports, he served as the head of the Hungarian Swimming Federation from 1992-2016, when he was forced out by the country's star swimmers on charges of mismanagement. According to Rio triple gold medalist Katinka Hosszu, "Tamas Gyarfas was the first one who said in 2008 that I should quit swimming and retire because, among other issues, poor training conditions haven't improved."
Hosszu complained that the federation took undue credit for the results of Hungarian swimmers; that the organization's decision-making process was undemocratic, and implied that financial pressures were involved in the selection of leadership. The federation denied the charges, but Gyarfas resigned in order to maintain some semblance of peace.
Now 70, Gyarfas has a lot ahead of him if the Hungarian prosecutors move ahead with a case against him. He will have to navigate, with his attorneys, the criminal adjudication process, and the charges are very serious. Whether he is innocent or guilty, or somewhere in between, is for the Hungarian justice system to determine.
But why does FINA have an accused murderer on its governing council, executive committee and now as a Technical Delegate for a women's sport?
These should be happy times for FINA. The Changwon Worlds should be a success and the federation has moved into the top tier of international federations for the distribution of television revenues from the International Olympic Committee, joining the IAAF (track & field) and FIG (gymnastics). FINA opened a new headquarters building in Switzerland last year, and as of the end of 2017, had assets of about $158 million U.S.
But having an accused murderer as a member of its administrative inner circle makes FINA look more like a New York organized-crime family of the 1950s than an organization dedicated to promoting fitness, water safety and worldwide competition.
This is FINA's fault and FINA can fix it, now. And it can show it understands by suspending Gyarfas until his case is resolved; a simple announcement on its Web site is enough (and corresponding removals from his name from the relevant boards).
Because there are people who read these things, no matter how boring.
Rich Perelman
Editor