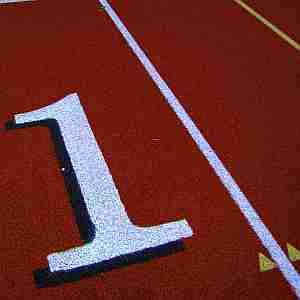 Let's start with our best wishes for a healthy, happy and prosperous 2019 to all of our readers.
With the new year, we are also making radical changes to The Sports Examiner to get in line with the many requests received from you, our readers.
Heard you loud and clear! And the result is TheSportsExaminer.com, version 2.0, with
Easier access to each story, without having to wade through a 30-page PDF;
An ability to forward individual stories to share with others;
An easier way to pay without using PayPal;
More updates, more quickly, on breaking stories;
Less clicking and more reading!
Got it; all of it, DONE. When you visit the site now, you will be able to read what used to be in the PDF, but now online with daily posts and each story individually posted for your review, just as on any news site.
Features like Lane One, The Big Picture and more will still be available and even more often, with Lane One continuing to be published on Mondays, Wednesdays and Fridays (and more as needed!). But we'll have more coverage of doping, politics and intrigue as this new format allows to post daily and even faster as warranted.
Subscribers will have exclusive access to Lane One, The Big Picture and our coverage of Athletics, Aquatics (all disciplines) and Gymnastics (all disciplines). All of the coverage of other Olympic sports is now available to all users for free (most of the time).
In addition, subscribers will have access to two special, new reports: The Sports Examiner Speed Read, a fast-read summary of headlines published on Mondays and Thursdays, and a weekly Stat Pack, a collection of all of the past week's results (that we have available to us) in PDF format for easy downloading and reference. We'll let you know about both in e-mails that we'll continue to send to you as before.
All of our prior PDF issues are also available – for subscribers only – via the right-column link to our PDF archive.
The payment-processing program has also been changed to allow using credit cards without having to use PayPal. All of the information that was with PayPal should have transferred over, but you are encouraged to log in and visit the "My Account" section to check on your status.
Did we leave anything out? If you have any difficulties, especially with password access, you can ask the system for a new password (always a good idea for the new year), or send us a note to Editor@TheSportsExaminer.com and we'll help with the necessary adjustments and information.
Many thanks for your interest and support; keep those suggestions coming!

Rich Perelman
Editor