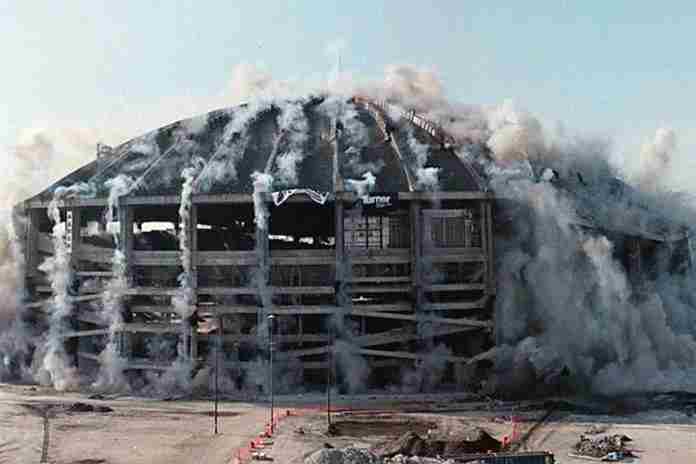 For those who have followed the long-running debate over amateurism and intercollegiate athletics, the issue is finally front and center. For those in the Olympic world who have not followed this, you will soon as it may be the start of the implosion of Olympic-sport programs in universities across the country.
The situation is this:
● The California legislature has passed S.B. 206, a bill which requires that four-year colleges in the state "shall not prevent a student of a postsecondary educational institution participating in intercollegiate athletics from earning compensation as a result of the use of the student's name, image, or likeness."
Students may be represented by agents or attorneys, but while the bill prohibits students from contracting "in conflict with a provision of the athlete's team contract," it also clearly states that this does not extend "when the athlete is not engaged in official team activities."
The bill, if signed into law, would become effective in 2023.
● The bill is now with California Governor Gavin Newsom (D), who has been harshly critical of the current system of amateurism adopted by the National Collegiate Athletic Association, made up of universities from across the country.
● In the past days, the bill has generated equally harsh comments from the NCAA and from individual athletic directors of schools outside California.
The NCAA Board of Governors sent a letter to Newsom on Wednesday (25th) stating, in part:
"If the bill becomes law and California's 58 NCAA schools are compelled to allow an unrestricted name, image and likeness scheme, it would erase the critical distinction between college and professional athletics and, because it gives those schools an unfair recruiting advantage, would result in them eventually being unable to compete in NCAA competitions. These outcomes are untenable and would negatively impact more than 24,000 California student-athletes across three divisions."
The letter further noted that the NCAA is working on its own rules on allowing students to use their name, image and likeness – with a report due at the end of October – "but not pay them to play."
● USA Today quoted Ohio State Athletic Director Gene Smith as saying last Tuesday that "If the California law goes into effect in '23 and let's say the NCAA legislation, however it emerges, doesn't quite meet what California wants it to be and they continue to hold that law, who's going to play (California schools)? We're certainly not. They won't be members of the NCAA. I think that's going to be the problem."
California State Senator Nancy Skinner (D-Berkeley) brushed off the threat saying that the state is too big and the economic opportunities too great to ignore.
At the same time, bills have been introduced, or are being talked about in New York, South Carolina and elsewhere, some with direct pay-to-play concepts in them.
This is mostly about Division I college football and men's college basketball; that's where the money is. But while the politicians preen about supporting athletes, the implications of this legislation are much more far-reaching:
(1) The California bill tries to protect the ability of a school to continue to have an apparel, shoe and equipment sponsor such as Nike, adidas, Under Armour and so on, but leaves a gaping loophole that does not require students to support such agreements "when not engaged in team activities."
You can see the ads now: "Johnny Jones has to wear Nike on the court, but he kicks back in Under Armour." What's Nike – or any of the other big brands – going to think about that?
(2) The likely scenario is for all of the brands to sign fewer schools – many fewer – and to concentrate their attention on signing the top high school players so that they are locked up when they are in college, especially for football, where players are only eligible for the NFL Draft three years after finishing high school.
(3) This will result in a cash shortage that will be significant by 2025-26 for those schools without longer-term agreements and the pressure will be for either more money from the university to support athletic teams, or to cut teams.
(4) This will take some years into the future, but watch out for any change to the rules concerning the number of sports which must be competed in to maintain Division I status. The NCAA requirements for Division I status currently specify:
"Division I member institutions have to sponsor at least seven sports for men and seven for women (or six for men and eight for women) with two team sports for each gender. Each playing season has to be represented by each gender as well."
If this goes down due to a dip in revenues across the country from support going to athletes instead of to athletic departments, the first sports on the chopping block will be those which generate only modest revenue, such as soccer, track & field, diving, swimming, wrestling and so on, the so-called "Olympic sports."
It won't have an impact on the U.S. team for Paris in 2024, but could certainly be felt for Los Angeles in 2028 and beyond. And it won't hurt just American athletes, but many foreign athletes who receive scholarships at NCAA schools, especially in track and swimming.
Is this a reason for Newsom not to sign the bill? He likely hasn't any appreciation of this aspect of the proposed law, since he's fixated on the relatively small number of athletes who will reap the rewards from this legislation and not what it means more broadly. From the USA Today story, he said "in one respect there's a racial component. Close to 90% of these coaches are white and the majority of Division I basketball players are black. The plurality of Division I football players are black."
On top of all of the other issues facing the United States Olympic & Paralympic Committee, this is another one that needs to be planned for. The USOPC has a Collegiate Advisory Council that is already working for waivers of existing NCAA rules prohibiting off-season coaching of world-class collegiate athletes by their school coaches, and to allow training support and expenses provided by the USOPC or the National Governing Bodies.
But those changes won't matter much if schools simply drop sports to lessen the costs of their athletic programs, leaving fewer students who are also athletes.
Rich Perelman
Editor
If you enjoyed this commentary, sign up to receive the TSX Daily by e-mail, five days a week by clicking here. You can also refer a friend by clicking here.