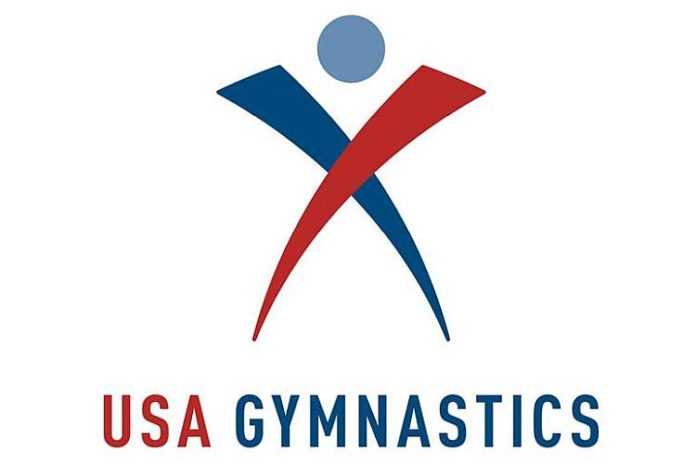 The long-awaited report on the Larry Nassar sex-abuse scandal in gymnastics from the Boston-based Ropes & Gray law firm was made public on Monday (10th) and did not disappoint with a heavily-detailed, 252-page report that filled in many of the blanks on what happened, when and why.
What did happen?
Entitled "Report of the Independent Investigation: The Constellation of Factors Underlying Larry Nassar's Abuse of Athletes," it notes early on that "A complete accounting of the number of survivors cannot be determined with precision," adding that as of 10 September of this year, at least 499 victims had made claims to Michigan State University for compensation. Since there were many gymnasts abused by Nassar who had nothing to do with Michigan State, the total number of victims is much higher.
Nassar "abused famous Olympians in hotel rooms across the globe; elementary-school-aged gymnasts in local Michigan gyms and in the basement of his family's home; athletes from MSU in his clinic's office; and the daughter of his family friends, starting when she was six years old."
Let's follow his path of criminality from the beginning, with quotes from the Report:
∙ Born in 1963, "Nassar's pattern of sexual abuse began no later than the early 1990s, as he was finishing his medical degree at the MSU College of Osteopathic Medicine." So he was about 29 or 30 when he turned from medicine to abuse.
He was still single at the time; he married Stephanie Anderson in 1996; they divorced in 2017 (the couple had three children together).
∙ "One significant contributing factor to Nassar's ability to assault athletes for close to three decades without facing consequences was his carefully constructed system of abuse. Nassar cultivated a reputation and image as a highly skilled, well-meaning, and deeply caring doctor; established relationships of trust with his colleagues; groomed his patients and their parents; and used specific methods and means to normalize and disguise his abuse. Survivors raised complaints infrequently, and when they did, as discussed in Part III.A, adults in a position to intervene failed to act."
∙ "Nassar began working with gymnasts when he was in high school, where he served as a trainer for his school's gymnastics team. Following his graduation from the University of Michigan in 1985 with a degree in kinesiology, he worked as a graduate assistant trainer at Wayne State University. While serving in this position, he reached out to USAG to serve as a volunteer on the medical staff and was soon appointed to work at the 1987 Pan Am Games. In 1988, he volunteered at additional USAG events, including the pre-Olympics trials and the post-Olympics tour. …
"Nassar continued to work at local gymnastics clubs and at USAG events throughout the late 1980s and early 1990s as he attended medical school. … in 1996, he served as the Women's National Team physician at the Olympic Games." …
"Coming out of these successful Games, Nassar was named to the position of National Medical Coordinator, a position he would occupy for close to 20 years. In that same period, Nassar was also named an assistant professor at MSU and began working as a team doctor at Holt High School in Holt, Michigan."
∙ From 1997-2001, multiple reports were made of abuse by Nassar at the local club or Michigan State level, but they were dismissed by the club owner, and MSU coach, both close to Nassar.
∙ A 2004 athlete complaint to the Meridian Township (Mi.) Police resulted in Nassar being questioned, but he convinced the police that his treatments were sound medical procedures.
∙ In the USOC's evaluation of Nassar's performance at the 2012 Olympic Games. "Nassar received an overall score of 41 out of 70, and the evaluation concluded that the USOC should not consider Nassar for another Games appointment." So not everyone was impressed.
∙ June 17, 2015: A Minnesota coach informed USA Gymnastics then-Senior Vice President Rhonda Faehn of three athletes who were "uncomfortable" with Nassar's treatments. Faehn informed USAG's then-chief executive Steve Penny, "who stated that he would handle the matter and notify the proper authorities."
But he did not. A private investigator was hired to determine if the matter should be referred to law enforcement.
∙ June 30, 2015: Another athlete complaint was made to Faehn, who turned it over to Penny. She and Penny then went to see former USAG women's program director Kathy Kelly, to ask if she had heard complaints about Nassar during her tenure. She had not.
∙ July 11, 2015: Penny sent himself an e-mail which noted, "[w]e have been advised by our attorneys that it is in everyone's best interest for Larry Nasser [sic] to not be given any assignment with USA Gymnastics."
∙ July 21, 2015: "USAG directed Nassar not to contact any gymnasts and not to participate in any USAG events."
∙ But Nassar continued to contact athletes, and Penny didn't "inform [USAG] employees that Nassar had been told not to contact gymnasts, thereby disabling USAG as an organization from monitoring Nassar's compliance with the nocontact directive. Mr. Penny instead expressly limited the number of individuals who were informed of the allegations regarding Nassar and shared with them only certain details, as he deemed necessary. These individuals included Renee Jamison, then-Executive Office Manager and Mr. Penny's personal assistant; Ron Galimore, then-Chief Operating Officer; and Ms. Faehn."
∙ July 22, 2015: Nassar was informed of the allegations against him, by the USAG. He said that he had "not had any complaints in the past" about his practices. He defended himself in a lengthy message to the USAG counsel the next day.
∙ July 25, 2015: Penny contacted then-U.S. Olympic Committee sport director Alan Ashley about the allegations against Nassar. Penny spoke with then-USOC chief executive Scott Blackmun the same day about the issue. (Ashley was fired on Monday, following the release of the Report.)
∙ July 27, 2015: Based on an athlete interview, the investigator recommended that USAG contact law enforcement, and the Federal Bureau of Investigation (FBI) was contacted on this date. A meeting was held the next day at the FBI's Indianapolis office.
The FBI in Indianapolis conducted several athlete interviews by early September and forwarded the information to the Detroit office, which would have primary jurisdiction in the case (since Nassar was employed and lived in Michigan). There was no further action.
∙ September 8, 2015: Penny sent an e-mail to Blackmun and Ashley, noting that Nassar had "retired" from USA Gymnastics over the weekend. It was the first direct mention of Nassar by name to the USOC. A meeting was held inside the USOC with Blackmun, Ashley, one of the in-house counsels and Rick Adams, the chief of sport operations to ensure the USOC was doing the right things," but no one else was informed.
The Report states, "During the roughly year-long period thereafter, from September 2015 to September 2016, neither Mr. Blackmun nor Mr. Ashley engaged with USAG on the reported concerns, shared the information with others at the USOC, or took any other action in response to the information from Mr. Penny to ensure that responsible steps were being taken by USAG and the USOC to protect athletes."
∙ September 27, 2015: Nassar announced his retirement from USAG on Facebook. Because his "decision to retire" did not disclose the real reasons, he continued to be consulted on sports medicine issues by athletes, coaches, trainers and others. Even the USAG's staff was not widely aware of the allegations. Nassar "remained on USAG's list of recommended physicians on the organization's public website."
The Report also noted that "During the period from Nassar's announced retirement in September 2015 to the Indianapolis Star article exposing Nassar a full year later in September 2016, no effective action was taken by USAG or the USOC to protect vulnerable children and athletes from the ongoing threat posed by Nassar. This period is also marked by unexplained delays on the part of the FBI. "
∙ April 28, 2016: Penny requested help from th FBI's Los Angeles Office, provided the materials he had, and the FBI interviewed an athlete who had complained on May 11.
∙ August 4, 2016: The Indianapolis Star published "A blind eye to sex abuse: How USA Gymnastics failed to report cases," describing USAG's failure "to alert authorities to allegations of sexual abuse by coaches."
∙ September 12, 2016: The Star "published the first article publicly naming Nassar. Following the Indianapolis Star article, the complaints started flooding in. By September 25, 2016, at least 16 women had filed criminal complaints against Nassar with the MSU police. It would grow to 81 by February 2017, and the publicly known count is now well over 400."
∙ November 11, 2016: Members of the Texas Rangers arrived unannounced at the Karolyi Ranch in Walker County, Texas, asking to tour the Ranch, take pictures and talk to the medical staff. They were asked to leave, but returned with a search warrant. In the interim, Penny directed two USAG staff members to " to immediately locate, pack up and remove any and all documents at the Karolyi Ranch related to Nassar or medical care."
∙ June 26, 2017: A report from former Federal prosecutor Deborah Daniels outlined 70 recommendations, "concluding that USAG 'needs to undergo a complete cultural change' and adopt a culture in which the organization's 'top priority is the safety and well-being of its athletes, not just their success on the field of play.'"
On November 21, 2016, Nassar was charged with three counts of criminal sexual conduct against a minor under the age of 13, followed by a December 14 federal indictment and plea agreements that resulted in sentences of 60 years, 40-175 years and 40-125 years from three different courts. He is in a high-security prison in Florida.
This case is hardly over; there are multiple criminal filings underway (including against Penny), dozens of civil lawsuits and several ongoing federal and state investigations.
The Report's detail and depth is impressive, and it importantly explains the limited circle of people who actually knew about Nassar's activities. It's also puzzling why more reports of his abuse did not surface between 1996 and 2015, when a series of complaints popped up, and the 2016 Indianapolis Star articles which broke the case open. And the Report also points some fingers at gymnastics itself and the way the sport is organized in the U.S. and at the international level. More on this to come.
Rich Perelman
Editor