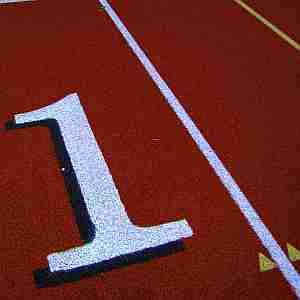 There are a lot of folks who despise the International Olympic Committee, as many or more who really need its support – and money – and very few who actually know anything about it, its members of how it works.
It's just as hard to keep up with the changes to its roster of members, rules and culture as they have been revised – wholesale – under the leadership of German Thomas Bach.
Many of these changes have been focused on changing the requirements that the IOC has for cities or regions or countries who are interested in hosting the Olympic Games or the Winter Games. Gone are the inflexible rules on sizes of venues and the preference for new facilities over existing ones. The enormously wasteful practice of bid-city reps flying all over the world to – maybe – speak to one or two IOC members has been ended.
By choosing Paris and Los Angeles to host the 2024 and 2028 Olympic Games, Bach has also engineered a quiet period of perhaps another six years before the IOC has to find a host for the 2032 Games.
Or maybe not.
Even with all of these efforts to calm the situation, the IOC already has suitors for the 2032 Games, with public comments from China, Germany, Indonesia, India and possibly even a joint Korean bid. But all of this is being upstaged by a wild, insurgent campaign to have the Games of the XXXV Olympiad awarded to the Queensland region of Australia.
Let's be clear, this is an inside job. IOC member John Coates, 69, one of Bach's closest advisers and a senior member of the organizing committee for the highly-successful 2000 Games in Sydney, headed a Bach-requested working group to further revise the bidding regulations for the Games earlier this year. The changes included the removal of the "seven-years-prior" timetable for selected the Games host and were approved by the entire IOC in late June.
Earlier in the month, he told a tourism industry luncheon in Brisbane:
"[I]f proposed changes to the Games host election process are approved in 12 days' time and there is a candidate ready to put its hand up, this election could be as early as the IOC Session in Tokyo next year before the opening of the Games on 24 July [2020]."
He added, "The 2032 Olympic Games is there to win. I hope you will give it serious consideration."
It's getting a lot more than just consideration. The Queensland government has commissioned a study to determine the projected costs of a possible 2032 Games, to be completed sometime in early 2020. A group of city Mayors from the southeast Queensland area did its own study and suggested a cost of A$5.3 billion to upgrade some venues and build at least one new site.
But the Queensland politicians are hardly waiting for that study to come in. A delegation that included Federal, regional and city representatives – and Coates – visited Bach at the new IOC headquarters in Switzerland on Tuesday, and heard directly about the new-style requirements to get the Games.
The aim of the group, according to Member of Parliament Ted O'Brien (Member for Fairfax), was "to ensure we're gleaning every possible insight from the IOC so we can put together the greatest pitch the Olympic Movement has ever seen."
The Australians met with Bach; the Around the Rings site reported that he was encouraging: "This is not only impressive, but innovative to have all these parties there united behind this Olympic project and behind their sport in Australia and Australian athletes. It is fair to say that this project has all the ingredients to become a successful candidature."
In the local press, Queensland Premier Annastacia Palasczuk has talked about a new, 80,000-seat stadium in Brisbane and two Olympic Villages, but there is still that study coming in 2020, or even earlier, and also the possibility of a referendum on such a bid.
All of this – wanton enthusiasm, new construction, no cost study completed as yet – has the familiar, overheated sound of the pre-Bach years. In fact, O'Brien's comment has a familiar ring, from a line by Robert Duvall as consigliere Tom Hagen in the 1972 classic, "The Godfather:"
"He wants us to send Michael [Corleone] to hear the proposition. He promises that the deal is too good to refuse."
The Australians got their audience with Bach and the IOC's experts and now have a long trip back home. Hopefully, they will take their responsibilities seriously and look hard at the costs involved in putting on a Games in which all of the infrastructure is not already available.
Local media reported that the timetable to get to an IOC vote might be 2022 and not 2020 and that would be good. An all-out drive to get the IOC to select Australia in 2020 surely cannot include the kind of sober reflection, by both the Queenslanders or the IOC, as to whether it's the right choice for either.
¶
The IOC will hopefully be spared from an all-out blitz to select a host city 12 years in advance of its next available Games in 2020. But it has another issue to handle, one which is now front and center thanks to events in the last 10 days.
On Tuesday, the Associated Press reported:
"An Iranian woman detained for dressing as a man to sneak into a stadium to watch a football match has died after setting herself on fire upon learning she could spend six months in prison, semi-official news outlets reported Tuesday. …
"[Sahar] Khodayari died on Monday at a hospital in Tehran, Iran's capital, after suffering burns across 90% of her body. She had been on a respirator since dousing herself with gasoline in front of Tehran's Ershad courthouse on Sept. 2, according to the Iranian news website Rokna, which publishes in Iran with government permission."
This is not a new issue and FIFA has been trying to liberalize this Iranian policy, but without success thus far, especially in Tehran.
Coupled with the stunning drama of 2018 World Champion Saeid Mollaei being pressured to lose matches at the recent World Judo Championships – which he dd – so as not to fight and not have to stand on the awards podium with Israel's gold medalist Sagi Muki, Iran's policies on sport are quite far from the requirements of the Olympic Charter, which include as "fundamental principles" that:
"The goal of Olympism is to place sport at the service of the harmonious development of humankind, with a view to promoting a peaceful society concerned with the preservation of human dignity,"
and
"The enjoyment of the rights and freedoms set forth in this Olympic Charter shall be secured without discrimination of any kind …"
The IOC has previously suspended countries for its internal policies which impacted sport, most notably South Africa, in view of its apartheid policies, from 1970-91. Given that the IOC now has a program – its "Refugee Team" – to handle athletes outside the purview of a National Olympic Committee, isn't it time to start the same process with Iran?
Rich Perelman
Editor
If you enjoyed this commentary, sign up to receive our TSX Daily e-mail by clicking here. You can also refer a friend by clicking here.