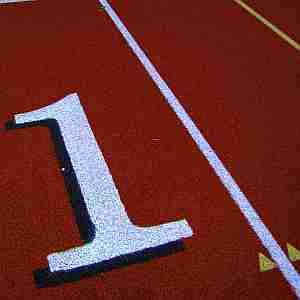 Olympic bronze medalist Anita DeFrantz filed an unsuccessful lawsuit against U.S. President Jimmy Carter to try and overcome his American boycott of the 1980 Olympic Games in Moscow, and for the only time in the history of the modern Games of the Olympiad, there was no American team.
DeFrantz was later elected to the International Olympic Committee and today serves as the senior member in the United States. As such, she has written and spoken widely about her Olympic experience and about the 1980 boycott.
One of the common aspects of her talks is usually a side comment about clothing. She frequently notes that among the many negative aspects of not having an Olympic team in 1980, American athletes in many sports didn't get any "USA" gear.
As she points out, in order to get uniforms, sweats, bags and other stuff with "USA" all over it, you have to – in those days – be part of the team. Otherwise, it simply wasn't sold, or otherwise available.
The situation is a lot different today, but DeFrantz's comments should lead us to see just how far the pendulum has swung. And it has swung a long way.
Licensing and merchandising of every kind of logo and trademark is a big business in the U.S. and abroad. And stuff with "Team USA" or U.S. team apparel and accessories for any of the U.S. National Governing Bodies, is available in an avalanche of types, sizes and styles.
How many?
A very quick check of the United States Olympic Committee shopping site will stun you. How about 1,929 items?!?
That's what the on-site search counter shows. What are these things? Well, let's see:
● 1,135 kinds and styles of T-shirts;
● 187 hats of various types, including caps and bucket hats;
● 28 styles of cups, mugs and shot glasses (is drinking a sport now?);
● 28 jackets of various kinds;
● 19 styles of flags, banners and posters.
Plus a staggering 170 kinds of "accessories," including scarves, backpacks and luggage, watches, luggage tags, keychains, pins and … face tattoos. Just in case you have a newborn, there are 11 items for babies and toddlers.
The scarves are especially wild: there are 35 styles, mostly from U.S. Soccer and 13 with the individual names of players (past and present) of the U.S. Women's National Team, including Carli Lloyd, Megan Rapinoe, Julie Ertz, Alex Morgan, Alyssa Naeher and many more. All of those are generally $29.99 unless they are on sale.
The USOC's shopping site offers many items themed for individual sports and/or their National Governing Bodies, even if most people aren't too familiar with them. The top sport-themed/NGB-themed collections:
● 156 items from U.S. Soccer
● 71 items from USA Golf
● 70 items from USA Speedskating
● 65 items from USA Bobsled & Skeleton
● 65 items from USA Karate
● 65 items from USA Luge
● 65 items from USA Table Tennis
● 65 items from USA Team Handball
● 64 items from USA Curling
● 51 items from USA Basketball
There are also 25 items from USA Surfing, but just eight for track & field, two for gymnastics and one for swimming. That's because USA Track & Field, USA Swimming and USA Gymnastics all have their own gear. USATF gets the prize for selection at 442 items for one sport, followed by USA Swimming at 75 and USA Gymnastics at 57.
This is a lot different than what DeFrantz faced in 1980!
And it's a good thing. It's commercial, of course, but licensed merchandise is a way for people to feel a little closer to their favorite team, and the U.S. Olympic Team is certainly a team that many people want to support.
One of the changes from DeFrantz's time is that the USOC, in a time when licensing was still in its infancy – and before online shopping – used to offer souvenirs in return for donations. There were wall plaques and paperweights and even a "desk spinner," which you could flip around with your finger while talking on the phone.
This is not used now and the "Donate" portion of the USOC site is a straight donation platform that does not offer premiums.
OK, so what are the strangest "Team USA" items available for sale?
Our vote here is for two:
● The "Team USA 3.5″ Brass Brazed Cheering Cowbell," made of steel and covered with recycled bullet casings from a military practice range … from Norway! It "makes a strong sound," and is available for $45.99 … while they last!
● The "Team USA Dog Leash," of 100% Nylon, approximately 72 inches long with woven graphics that say "Team USA." It's made in the U.S. and is available for $23.99.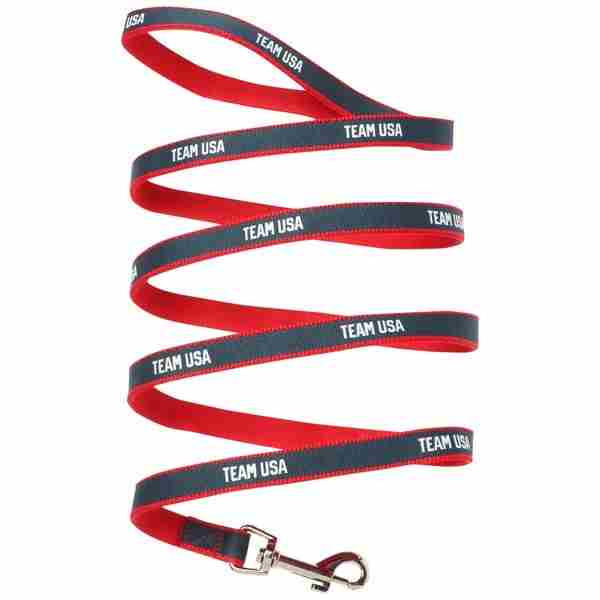 Really? Why not! Sure, things are a little out of hand, but it's better than in DeFrantz's day, when no one got to share the U.S. Olympic "spirit." Maybe we have a little too much of it – a Team USA dog leash? – but it's better than too little.
Rich Perelman
Editor