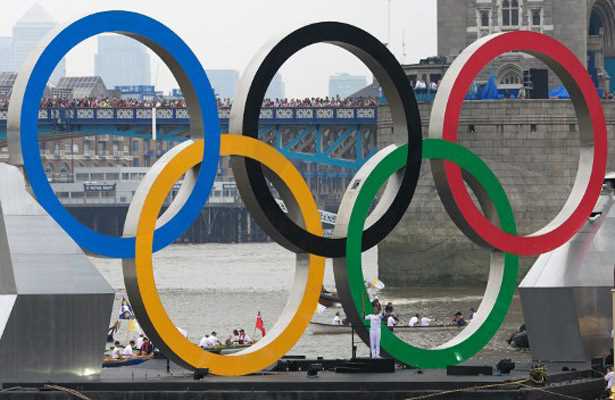 PALM DESERT, July 14, 2017 – The International Olympic Committee gives away 90% of all of its revenue to support the Olympic Movement.
Is this, to paraphrase 19th Century British Prime Minister Benjamin Disraeli, "lies, damned lies or statistics"?
We comb through the IOC's just-released annual report to find out the facts from the figures in our Lane One commentary, plus a full coverage of the FINA World Championships in Aquatics that starts today:
= p. 5/Phil Hersh: IOC and NBC reinforce Peter Ueberroth's Olympic legacy;
= p. 9/Aquatics: Previews of FINA World Champs diving, open water and synchro events;
= p. 14/Athletics: U.S. World Champs team warming up at Diamond League Rabat;
= p. 17/Swimming: Ryan Lochte returns from suspensions & two swimmers get BMWs!
= p. 18/Wrestling: 17 U.S. wrestlers in new United World Wrestling rankings!