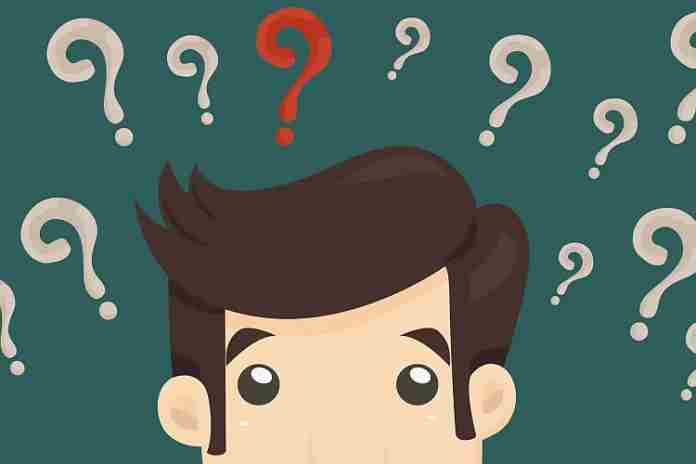 (★ Friends: Your 68 generous donations have paid our semi-annual server and support costs, and started to help with December's bill. If you would like to join in, please donate here. Your interest and support are the reasons this site continues. ★)
News, views and noise from the non-stop, worldwide circus of Olympic sport:
● Games of the XXXII Olympiad: Tokyo 2020 ● The debate over athlete protest rights at the Tokyo 2020 Games next summer heated up considerably with the public release of athlete input – or the lack thereof – from Canada and Germany.
The "Athletenkommission" of the German National Olympic Committee (DOSB) made available a 28-slide presentation (in German) which covered the results of a questionnaire on Rule 50.2 of the Olympic Charter, sent to 1,708 athletes from 52 sports. The staggeringly-low return rate of 335 – just 19.6% – is the most illuminating finding of the entire project.
The leading sports with athletes replying included track & field (87 = 25.9%) and aquatic sports (67 = 20.0%).
The response of those who did reply showed that the question of protest rights wasn't top-of-mind either. Asked if they were informed or well informed about the protest rules, 48% said yes and 47% said no.
Some 54% said they agree with the current rules (no protests in Olympic ceremonies) vs. 29% opposed and 18% not sure. But 58% (vs. 37%) also stated a preference to express their views more liberally, including at ceremonies and other places not allowed under the rule. So what can be drawn from these contradictory replies?
The study notes (per a computer-generated translation): "The contrary response behavior of the respondents suggests that possibly also a lack of knowledge regulation 50.2 is a possible influencing factor. Therefore, the significance of the answers to evaluate questions is only to a limited extent."
The preferred venues for athlete expression were social media (23.7%) and interviews (22.2%), but 35.8% felt this was a private matter. Some 77% felt they do not have a specific concern that they moves them so strongly as to make a public showing. But only 22% said they would be upset if other athletes made a protest or demonstration.
The Canadian recommendations, finalized on 26 August, came from a three-part program of one-on-one discussions with Canadian national federation athlete representatives (50+), a 7 July online discussion (110) and a survey of 104 current and former Olympians.
Recognizing that there were views on both sides of the issue, the recommendations suggested better definitions of what a "demonstration" or "protest" is under the Charter, and to allow
"some forms of demonstration in support of peace, unity, mutual understanding, the preservation of human dignity, the celebration of rights and freedoms (in accordance with generally accepted principles of Human Rights), and athlete safety, while protecting from and restricting those that are contrary to Olympic values or are otherwise discriminatory, political, hate speech, or harmful in nature."
This third recommendation further included:
"There was a clear delineation between Demonstrations dealing with matters relating to Human Rights, which garnered more support, and those that are considered Political Demonstration, which had little support."
Recommendation 5 asked to "Maintain neutral or protected spaces as they are an important component to the success of the Olympic Games" and
● "Demonstrations should not interfere with the competition itself. Thus, the Field of Play, exclusive of the Mixed Zone, should be protected space.
● "Establish a designated space within the Olympic Village where athletes can peacefully Demonstrate, creating space for dialogue and opportunities to learn.
● "With respect to other spaces, including the podium, Opening and Closing Ceremonies, there is no clear majority that supports whether or not to demonstrate in such places."
There was also a desire to understand what sanctions would apply in case of a violation, and a request to consider "other opportunities to meaningfully celebrate unity and inclusion, taking a stand against racism and discrimination."
These are two important countries in the Olympic Movement. The 80% lack of interest in Rule 50 in Germany is surprising and study of the replies in the Canadian surveys shows about an even split on podium protests. More opportunity for programs in the Olympic Village seems like an obvious addition for future Games at this point.
The U.S. athlete community has not been heard from yet, but the survey process is in process.
¶
Japan's Kyodo News Service reported that $367,000 was transferred to Papa Massata Diack, son of former IAAF President and IOC member Lamine Diack (SEN) in 2013 by the Tokyo bid committee, just before and just after the IOC vote that selected Tokyo as host city for the 2020 Games.
Some $150,000 was wired to Papa Massata Diack's personal account by January 2014, and an additional $217,000 had been transferred to Diack's company, PMD Consulting SARL in November and December of 2013. Tokyo won the vote for 2020 on 7 September 2013.
Some $2 million was paid by the Tokyo bid organizers to a Singaporean "consulting company" called Black Tidings, which appears to be have been a front for Diack and his associates. French prosecutors are still investigating whether a significant amount of that money was used for bribes or other vote-buying measures incident to the Tokyo candidature. It's still not clear.
Lamine Diack and his son were among six defendants found guilty in French court last week of covering up Russian doping positives and using the money for political campaigns in Senegal, or for themselves. While Lamine Diack was sentenced to four years in prison, with two years suspended, a fine of €500,000 (~$592,000 U.S.) and ordered to pay €5 million (~ $5.92 million) in damages to World Athletics. The son was found guilty in absentia (he's still in Senegal), having received $15 million for various schemes, and sentenced to five years in prison and fined €1 million (~ $1.18 million).
Another trial of both Diacks is expected on vote-buying and other corruption charges.
● Athletics ● The Oregonian reported Friday that significant retirements at Nike could bring into question the company's allegiance to track & field in the future.
The story confirmed that John Capriotti, the company's long-time Director of Athletics, former USA Track & Field chief executive Craig Masback, the Vice President, Sports Marketing/Greater China, Japan & Global Business Affairs, and Tim Phelan, Director of North American Sports Marketing have all retired from the company. The story noted:
"Since Nike brought in John Donahoe as its new CEO and chairman in January, there has been speculation about the ramifications for the company's sports marketing arm, and for its track and field operations in particular. Donahoe's athletic background is unknown. But outsiders speculate that the longtime technology executive does not share the passion for track and field of his predecessors Phil Knight and Mark Parker."
The long-term sponsorship deal between USA Track & Field and Nike, announced in 2014 and extending to 2040, was negotiated on Capriotti's watch. The company has supported the sport with more athlete sponsorship agreements than any other, by far.
● Cycling ● No rest for the weary, as the UCI World Road Championships will take place in Italy starting on Thursday, only four days after the close of the Tour de France for the men and the Giro d'Italia Internazionale Femminile for women.
The women's Time Trial will be held Thursday, followed by the men's Time Trial on Friday, the women's Road Race on Saturday and the men's Road Race on Sunday. The usual U-23 and junior races are not being held this year due to the travel difficulties getting to Italy; because of the Tour and Giro Rosa, most of the top riders are already in Europe and can travel to Imola.
NBC's Olympic Channel will have coverage of all four races from Italy.
● Football ● The FIFA Congress of all 211 member federations was held online on Friday – a first, of course – with a revised budget approved for 2018-21, and a significant opening address from Swiss Gianni Infantino.
In an impressive 32-minute speech, delivered in English, Spanish, French and German (!), Infantino positioned FIFA as looking to the future:
● "Health comes first, even before football. FIFA is not facing a crisis, but football is. In the new FIFA, my friends, the money doesn't disappear anymore. The money goes where it has to go: to football."
● "I said that we were going to see the explosion of women's football. My friends, I think that was a euphemism. Why? Because what we experienced in France last year, it was the summit of football. We must commend, we must congratulate all of the women's players, referees, everyone who was involved and worked had to organize the teams. France, who hosted the world for the most beautiful Women's World Cup in history. …
"This is why we have decided, over the next four years, to invest $1 billion in order to develop the women's game. This $1 billion will not be impacted by the Covid crisis; we have invested and we will continue to invest in women's football.
"Why do we need to invest? To change the game, to create more events. We don't want to copy what the men are doing, we want something specific for women and for the women's game. We need to think about different suggestions that think outside the box. We know that some of you have put things on the table, for example, final tournaments between confederations, on the continental level, every two years, well then every four years; maybe even a World Cup every two years rather than every four years, to have a Club World Cup for the women's game.
"We need to think about this, we need to get those crazy juices flowing, and, my dear friends, if we want to, we can and we will. If you want this to happen, we can help you make this a reality."
● "We are also talking about equality and racism and discrimination. Racism is a virus that has seen a re-emergence this yea. We could say: racism, discrimination, it's part of society and therefore it's part of football. But no. No. No. We can't say that and we won't say that. At the FIFA Congress in 2017, I said clearly that corruption has no place in football and today I would like to repeat equally clearly that racists do not have a place in football.
"We have to apply a zero-tolerance policy against any form of racism and discrimination. We have to keep and strengthen that approach and policy. We need awareness-raising, we need to talk about the topic instead of hiding it. We need training for our youth, and we need strict sanctions."
● He announced a new agreement with the United Nations Office of Drugs and Crime, to work on three areas:
"Never again corruption in football. We witnessed it, we saw, it, we kicked it out, we will not let it come back. …
"Match fixing is eating football in its soul. It is a crime, it is very difficult match fixers because of the international environment. Well together, with the UNODC, [we] will fight match fixing to make sure the matches are not decided before the beginning of the game. …
"I'm advocating for the creation of a new, independent entity, jointly organized by governments, intergovernmental organizations and sports bodies, to receive and investigate abuse cases. Because we must make sure that our children, when they go to play any sport – not only football – are in a safe environment. We as sports bodies are trying to do what we can, but on our own, we are not geared up to tackle these crimes. We have to admit that. We have to search for collaboration, we have to give our full commitment and collaboration, and I'm proud that we have found a partner like the UNODC to fight together with us, these fights."
● Infantino also spoke directly about the investigation of former Swiss Attorney General Michael Lauber, accused of "abuse of office" in meetings with Infantino. Said the FIFA President:
"In 2015, FIFA was toxic, was pronounced dead, an organization that had served itself from football, had used football instead of serving football. So why was I meeting the Swiss Attorney General? Well, because it was my duty, my duty as FIFA President. I had to do my due diligence, because I want to liberate FIFA from those old, toxic values. No organization can be led into the future if you don't resolve the past. I thought I could do it, but it was not possible.
"You have to deal with your past. And that's precisely why, even two days ago, I was meeting the U.S. Attorney General, the Attorney General in D.C., to prove that we don't want to go back to our past, to prove that FIFA had been reformed and to express our gratitude, to say 'thank you' that the D.O.J., at the time, saved FIFA from itself, while others were just standings on the sidelines, watching.
"I can only put it as bluntly and clearly as possible. We will continue to fight against corruption in football and we will continue to cooperate with all authorities all over the world that will help us save and reform football, clean it up and today, I am more convinced than ever to fight for these values, that this is the right thing to do.
"Eventually, we'll see that those who have made up conspiracy theories, and want to cause damage by spreading them, that they will be victim to their own schemes. They will reveal themselves."
The budget showed a coronavirus-induced reduction in the 2019-22 four-year projections from $6.56 billion to $6.44 billion (-$120 million), with a parallel reduction from $6.46 billion in expenses to $6.34 billion. This leaves FIFA with a $100 million surplus for the quadrennial and a $1.6 billion reserve.
FIFA has distributed (or is distributing) $1.5 billion in coronavirus relief payments to its member federations. For the 2019-22 period, its revenue projections are backed by contracts in place for 94% of its broadcast revenue and 72% of its expected sponsorship income.
And what of the 2022 World Cup in Qatar? Said Infantino: "By the way, in 2022 – I give you an little advanced warning – we will see in Qatar the best-ever World Cup, so get ready for that."
● At the BuZZer ● It was a happy day for Swede (via Louisiana) Mondo Duplantis, who finally got the world outdoor best in the pole vault at 6.15 m (20-2) at the Rome Diamond League on 17 September. After the win (and the record), he said:
"World record: well, I would not say that I am used to it. It is crazy. It was a really strong competition for me, so long. In the last two jumps I found my rhythm again. Maybe I will party a bit, just hang out with the guys, but trying to stay a little focused because I have one last meeting in Doha in one week. After this last meeting in Doha, I can really party and chill.
"How have I achieved this result? It has been a long time coming. Coming into the season, we did not know if we were able to do any competition at all. This world record is really unexpected and I am very grateful.
"Finally! It is sooo cool. I wanted to get over these 6.15 m so badly. Everybody kept talking about it, it was a big chip on my shoulder and I feel I had to do it to have people stop asking me this question. When I did it, it was more relief than joy."