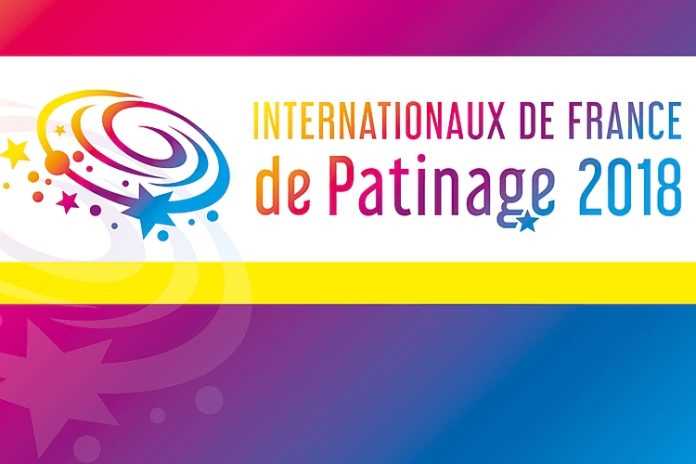 The last of the six legs of the International Skating Union's Figure Skating Grand Prix for 2018 is the Internationaux de France, to be held this year in Grenoble. The focus will be on which skaters can make it to the Grand Prix Final in Vancouver (CAN), reserved for the top six in each event.
Skaters participate in a maximum of two Grand Prix events, so those with a realistic chance to advance are those who finished in the top three of their prior appearance. The top entries include:
Men:
∙ Nathan Chen (USA) ~ Skate America winner; 2018 World Champion
∙ Boyang Jin (CHN) ~ Fourth at PyeongChang '18; 2017-18 Worlds bronze medalist
∙ Jason Brown (USA) ~ Fourth at the 2015 Worlds; sixth at Skate Canada Int'l
∙ Dmitri Aliev (RUS) ~ Seventh in PyeongChang '18 and 2018 Worlds
∙ Alexander Samarin (RUS) ~ Fourth at Skate Canada Int'l
Women:
∙ Evgenia Medvedeva (RUS) ~ 2016-17 World Champ; PyeongChang '18 silver
∙ Rika Kihara (JPN) ~ 2018 Japan Junior Champion; Skate Canada Int'l winner
∙ Mai Mihara (JPN) ~ Fifth at 2018 World Champs; NHK Trophy fourth
∙ Stanislava Kostadinova (RUS) ~ Grand Prix of Helsinki runner-up
∙ Bradie Tennell (USA) ~ 2018 U.S. champ; fourth at Skate America
Pairs:
∙ Vanessa James/Morgran Cipres (FRA) ~ 2018 Worlds bronze; Skate Canada Int'l winners
∙ Tarah Kayne/Danny O'Shea (USA) ~ NHK Trophy fifth
∙ Aleksandra Boikova/Dmitrii Kozlovskii (RUS) ~ Skate Canada Int'l fourth
Ice Dance:
∙ Piper Gilles/Paul Poirier (CAN) ~ PyeongChang '18 eighth; Skate Canada Int'l third
∙ Gabriella Papadakis/Guillaume Cizeron (FRA) ~ 2018 World Champs; only GP appearance
∙ Victoria Sinitsina/Nikita Katsalapov (RUS) ~ Skate Canada Int'l second
∙ Kaitlin Hawayek/Jean-Luc Baker (USA) ~ NHK Trophy winners
∙ Rachel Parsons/Michael Parsons (USA) ~ NHK Trophy bronze medalists
You can see the current standings for each event here.
The prize money is as usual for the Grand Prix: $18,000-13,000-9,000-3,000-2,000 for the top five placers. NBC has coverage of the event on Sunday only, at 4 p.m. Eastern time. Look for results here.