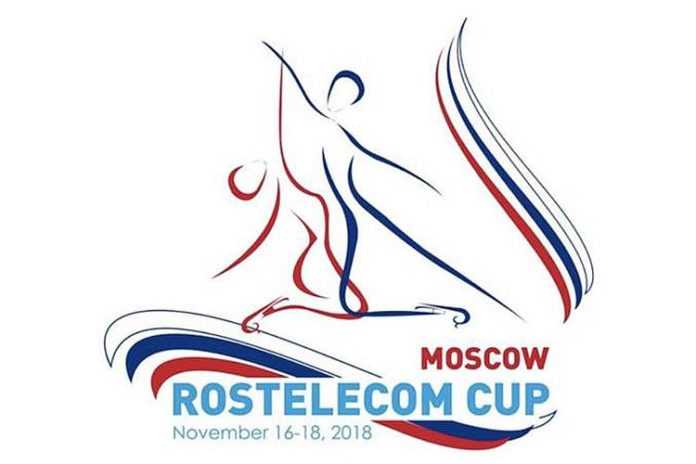 The 23rd edition of the Rostelecom Cup, the Russian stop on the ISU Figure Skating Grand Prix, is on this week at the Megasports Ice Palace in Moscow. It's the fifth stop of six on the Grand Prix tour and the focus will be on qualifying for the Grand Prix Final in Vancouver (CAN) on 6-9 December. The top entries:
Men:
∙ Keegan Messing (CAN) ~ 12th in PyeongChang in 2018; eighth at the 2018 World Champs
∙ Yuzuru Hanyu (JPN) ~ 2014-18 Olympic Champion; 2014-17 World Champion
∙ Kazuki Tomono (JPN) ~ Fifth at the 2018 World Championships
∙ Mikhail Kolyada (JPN) ~ 2018 Worlds bronze medalist; eighth at PyeongChang '18
Women:
∙ Alina Zagitova (RUS) ~ 2018 Olympic Champion; Helsinki Grand Prix winner
∙ Gracie Gold (USA) ~ 2014 Olympic fourth; fourth at the 2014-15 World Champs
Pairs:
∙ Nicole Della Monica/Matteo Guarise (ITA) ~ Worlds fifth in 2018; 10th in PyeongChang
∙ Daria Pavliuchenko/Denis Khodykin (RUS) ~ 2018 World Junior Champions
∙ Evgenia Tarasova/Vladimir Morozov (RUS) ~ 2018 Worlds silvers; fourth in PyeongChang
∙ Ashley Cain/Timothy LeDuc (USA) ~ fourth at U.S. Nationals 2in 2018
Ice Dance:
∙ Alexandra Stepanova/Ivan Bukin (RUS) ~ 2018 Worlds seventh; won Helsinki Grand Prix
∙ Christina Carreira/Anthony Ponomarenko (USA) ~ 2018 World Junior silver medalists
Olympic Champions Hanyu and Zagitova were decisive winners at the Helsinki Grand Prix and are in the driver's seats to secure spots at the Grand Prix final. Much attention will be paid to the return of Gold, 23, who will compete for the first time since the U.S. Nationals in January 2017. A combination of anxiety, depression and eating disorders sidelined her, she has a new coaching situation and who knows what we'll see?
Prize money for the event is $18,000-13,000-9,000-3,000-2,000 for the first five placewinners.
NBC has a summary show of the event on Sunday at noon Eastern time. Look for results here.