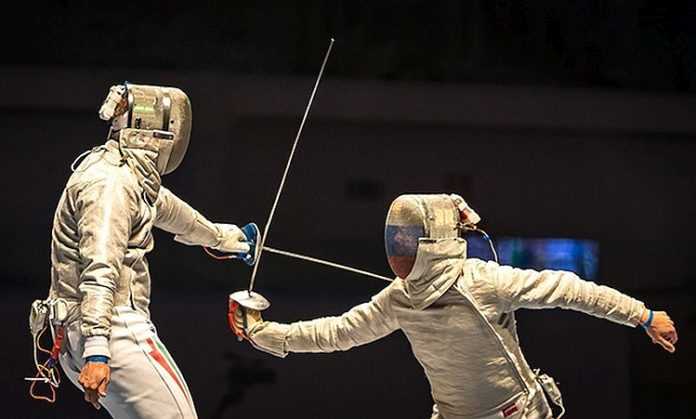 The season-opening men's Sabre World Cup was held in Algiers (ALG) and showcased a first-ever medalist, Korea's Hansol Ha.
Ha, 24, didn't have it easy, as he had to face fellow Korean – and World Championships Team gold medalist – Sanguk Oh in the semis, but he overcame that challenge, 15-10 and advanced to the final. He shut down Italy's Enrico Berre, 15-9 and won his first World Cup medal after never having finished higher than eighth previously (in 2016).
No. 1-ranked American Eli Dershwitz lost in the Round of 32 to Romania's Tiberiu Dolniceanu, who then lost to Ha in the quarters.
With two of the four medalists in the individual competition, Korea swept to the Team competition victory as well. Summaries:
FIE World Cup men's Sabre
Algiers (ALG) ~ 16-18 November 2018
(Full results here)
Men's Individual: 1. Hansol Ha (KOR); 2. Luigi Samele (ITA); 3. Enrico Barre (ITA) and Sanguk Oh (KOR). Semis: Ha d. Oh, 15-10; Samele d. Berre, 15-13. Final: Ha d. Samele, 15-9.
Men's Team: 1. Korea; 2. Russia; 3. Germany; 4. Italy. Semis: Korea d. Germany, 45-40; Russia d. Italy, 45-43. Third: Germany d. Italy, 45-44. Final: Korea d. Russia, 45-31.