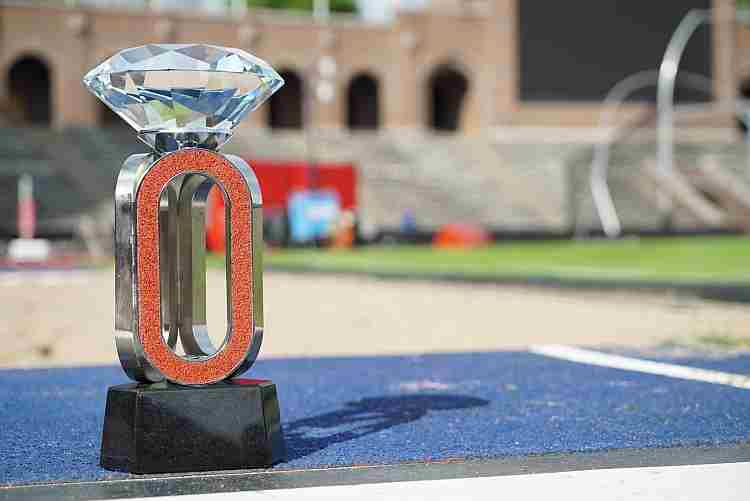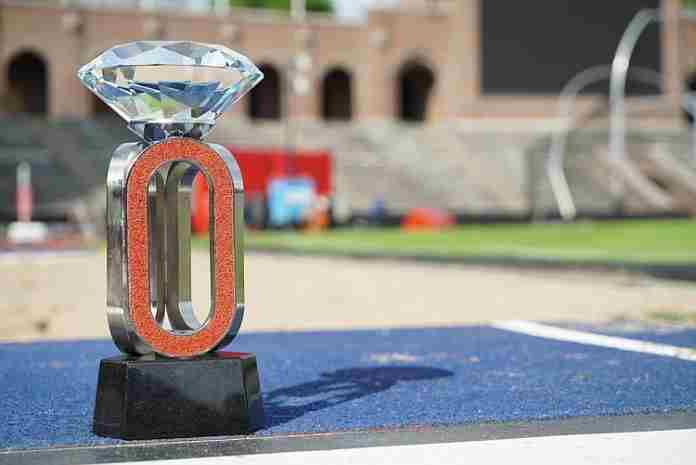 The finale of the 2019 IAAF Diamond League season comes Thursday night and Friday in Brussels (BEL) at the annual AG Van Damme Memorial, and promises to be one of the best meets of the year.
The first final in Zurich (SUI) was tremendous, and the Van Damme should just as good if not better. American Noah Lyles will be going for a historic men's 100/200 m double, never before done in the 10 years of the Diamond League (American Carmelita Jeter did it in the women's 100/200 in 2011).
There will also be plenty of defending champions trying to extend their run:
● Men/200 m: Noah Lyles (USA), trying for three straight titles
● Men/400 m: Fred Kerley (USA)
● Men/1,500 m: Tim Cheruiyot (KEN), trying for three straight
● Men/Steeple: Conseslus Kipruto (KEN), trying for four straight
● Men/110 m hurdles: Sergey Shubenkov (RUS), trying for three straight
● Men/Triple Jump: Pedro Pablo Pichardo (POR)
● Men/Shot Put: Tom Walsh (NZL)
● Men/Discus: Fredrick Dacres (JAM)
● Women/5,000 m: Hellen Obiri (KEN), trying for three straight
● Women/High Jump: Mariya Lasitskene (RUS), trying for three straight
● Women/Pole Vault: Katerina Stefanidi (GRE), trying for four straight
● Women/Long Jump: Caterine Ibarguen (COL)
● Women/Discus: Yaime Perez (CUB)
A look at each of the 16 Diamond League finals and who to look for:
Men
● 200 m: Lyles has run 19.50 and no one else in the field has been faster than 19.87 (Ecuador's Alex Quinonez). Lyles is a big favorite here and has been crowing about how good his training has been. The weather in Brussels is expected to be cool, in the low 60s in the evening, so perhaps just a win will suffice for Lyles. Can anyone really beat him?
● 400 m: Nine lanes and six Americans, including four of the top five on the world list: Michael Norman (43.45), Fred Kerley (43.64), Kahmari Montgomery (44.23) and Nathan Strother (44.29). Norman and Kerley haven't been seen since the USATF Nationals, when Kerley was the upset winner. The question now is who is in the best shape with three weeks to go to Doha?
● 1,500 m: Kenya's Tim Cheruiyot is the defending Diamond League champ, is the world leader at 3:28.77 and just won the Kenyan Nationals in the 800 m at 1:43.11. There are lots of challengers for him, like Ethiopia's Sam Tefera (3:31.39), Uganda's Ronald Musagala (3:30.58), Ayanleh Souleiman (DJI: 3:30.66), fellow Kenyan Bethwell Birgen (3:31.45) and the brothers Ingrebrigtsen from Norway: Jakob at 3:30.16 and Filip at 3:30.82. But no one has been able to match Cheruiyot's finishing speed in the final 80 m this season.
● 3,000 m Steeple: Morocco's Soufiane El Bakkali is the world leader at 8:04.82, but is coming off a loss to Benjamin Kigen (8:05.12) at the African Games in Rabat. Olympic champ Conseslus Kipruto (KEN) says he'll be ready to run in championship form now and had a very credible 8:13.75 opener in the Meeting de Paris on 24 August. Or is this a statement opportunity for Ethiopia's Getnet Wale (8:05.51) or Chala Beyo (8:06.48)?
● 110 m hurdles: Another milestone for NCAA runner-up Daniel Roberts, no. 2 on the world list at 13.00 and who won the Meeting de Paris in 13.08. True, Jamaica's Olympic champ Omar McLeod is not in the field, but former World Champion Sergey Shubenkov (RUS) and Rio Olympic silver medalist Orlando Ortega (ESP) are. A win here would be a confirmation of Roberts as a medal favorite for Doha.
● Triple Jump: The four men who should contest for medals in Doha are in the field. There's Portugal's Pedro Pablo Pichardo (17.53 m/57-6 1/4) and three Americans: six-time Diamond League winner Christian Taylor (17.82 m/58-5 3/4), Omar Craddock (17.68 m/58-0 1/4) and world leader Will Claye (18.14 m/59-6 1/4). Is this finally Claye's year?
● Shot Put: These are the contenders for medals at the World Championships, the top five on the 2019 world list: Americans Ryan Crouser (22.74 m/74-7 1/4) and Joe Kovacs (22.31 m/73-2 1/2), New Zealand's Tom Walsh (22.44 m/73-7 1/2), Brazil's Darlan Romani (22.61 m/74-2 1/2) and Pole Michal Haratyk (22.32 m/73-2 3/4). It's one of the best fields in history and the event will be held in downtown Brussels, with a close-in crowd. Maybe that will bring out something special?
● Discus: The field is excellent and includes the 2015 World Champion (Piotr Malachowski/POL), 2017 World Champion (Andrius Gudzius/LTU) and 2016 Olympic Champion (Christoph Harting/GER). But the only relevant question is how far will Daniel Stahl (SWE: 71.86 m/235-9) and Fedrick Dacres (JAM: 70.78 m/232-3) throw? Stahl has been hinting at something special; is this the time?
Women
● 100 m: Two-time Olympic champion Shelly-Ann Fraser-Pryce is the co-world leader at 10.73 from the Jamaican Nationals and won the Lausanne Diamond League meet at 10.74. Britain's Dina Asher-Smith (10.91 this season) and Marie-Josee Ta Lou (CIV: 10.93) look like the only serious challengers.
● 800 m: No Caster Semenya or Francine Niyonsaba, so that means American Ajee Wilson is the favorite. She's been in command in her races, winning five of her last six races and losing only to Semenya at the Pre Classic since 3 May. Who comes in behind her will be just as interesting: Natoya Goule (JAM: 1:57.90)? Americans Hanna Green (1:58.19) or Raevyn Rogers (1:58.65)? Britain's Linsey Sharp (1:58.61)?
● 5,000 m: This might be the best event in the meet. Four women have run under 14:30 this year and they are all here: Kenyans Hellen Obiri (14:20.36) and Agnes Tirop (14:20.68), who went 1-2 over Dutch star Sifan Hassan (14:22.12) in the London Diamond League meet, and Germany's 22-year-old Konstanze Klosterhalfen (14:26.76). The German isn't afraid to lead, or set a hot pace; Hassan wants to win this badly. But Obiri has no intention of giving up her place as the top women's distance runner in the world right now. This should be great.
● 100 m hurdles: Jamaica's Danielle Williams has set this event on its head, running a world-leading 12.32 and following that with a 12.46 at the Birmingham Diamond League. The only ones even close on the clock are American Keni Harrison (12.43) and Nigeria's Tobi Amusan (12.49). That could be the result here … and in Doha. But given the trouble that Williams has had with the Jamaican federation after false-starting at the national championships, she really needs to win to be assured of a spot at the Worlds.
● High Jump: Russia's Mariya Lasitskene is the world leader at 2.06 m (6-9) and is the overwhelming favorite. Four others in the field have cleared 2.00 m (6-6 3/4), but the most interesting is heptathlon star Nafi Thiam of Belgium, who has cleared a lifetime best of 2.02 m (6-7 1/2) this season.
● Pole Vault: The usual suspects will line up, starting with Olympic and World Champion Katerina Stefanidi (GRE), Americans Jenn Suhr, Sandi Morris and Katie Nageotte, veterans Yarisley Silva (CUB) and Anzhelika Sidorova (RUS) and emerging star Alysha Newman (CAN). Somehow, when the stakes are highest, Stefanidi has found a way to win. Suhr is still the list leader at 4.91 m (16-1 1/4) from way back in March.
● Long Jump: The awaited showdown is here, with list leader Malaika Mihambo (GER: 7.16 m/23-6) vs. four-time World Champion Brittney Reese of the U.S., with a best of 77.00 (22-11 3/4) this season. If either falter, triple jump star Caterine Ibarguen (COL: 6.87 m/22-6 1/2 this year) or hep star Katarina Johnson-Thompson (GBR: 6.85 m/22-5 3/4) could step up.
● Discus: The top four on the world list are in, with list leader Yaime Perez (CUB: 69.39 m/227-8) the favorite but certainly not a lock. Teammate Denia Caballero (69.20 m/227-0) has also been terrific, but everyone wants to see if Croatian star Sandra Perkovic (68.58 m/225-0) has found her old form that earned her two world titles in 2015 and 2017. American Valarie Allman (67.15 m/220-3) has not been able to break through to medal level yet.
The Diamond League final pays well: $50,000-20,000-10,000-6,000-5,000-4,000-3,000-2,000 for the top eight placers, and the winners get a wild-card entry into the World Championships if not already qualified.
NBC has no live television coverage of this meet (it's available online for a fee); there is a tape-delayed show on at 11 p.m. Eastern time on Friday and a replay on NBC at 3 p.m. Eastern on Saturday. Look for live results here.