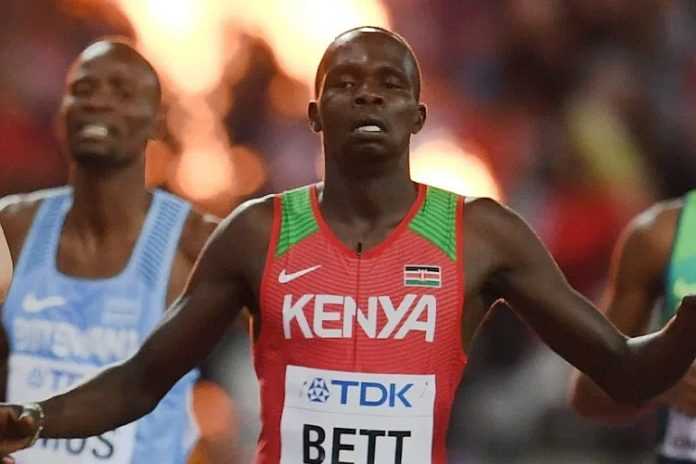 The Athletics Integrity Unit (AIU) has been busy, posting notices of suspensions, especially for Kenyan 800 m star Kipyegon Bett.
The 2017 World Championships bronze medalist, with a best of 1:43.76 (from 2016), the 20-year-old Bett was guilty of two different violations. He did not appear for an out-of-competition test in February and then use of a steroid in an out-of-competition test on 31 July of this year. His penalty is four years of ineligibility, starting 15 August 2018.
He also has to forfeit any medals or prize money won between mid-February and 15 August, but he appeared in only five races in 2018, finishing no higher than third in a meet in Poland.
There were also provisional suspensions for two women who were re-tested by the International Olympic Committee from samples held since the 2012 Olympic Games in London. Ineta Radevica (LAT) and Natalya Ivoninskaya (KAZ) were both found to have used steroids and the IOC will take the next step in determining their status from that Games.
Radevica competed in the 2004 and 2012 Games for Latvia in the long jump and triple jump. She didn't make it out of qualifying in Athens, but was fourth in London at 6.88 m (22-7). Her positive test is especially embarrassing as she is currently the president of the Latvian Athletics Federation!
Ivoninskaya competed in Beijing in 2008 and London in 2012 in the 100 m hurdles, but was eliminated in the heats both times. She had a lifetime best of 12.68 from 2012.