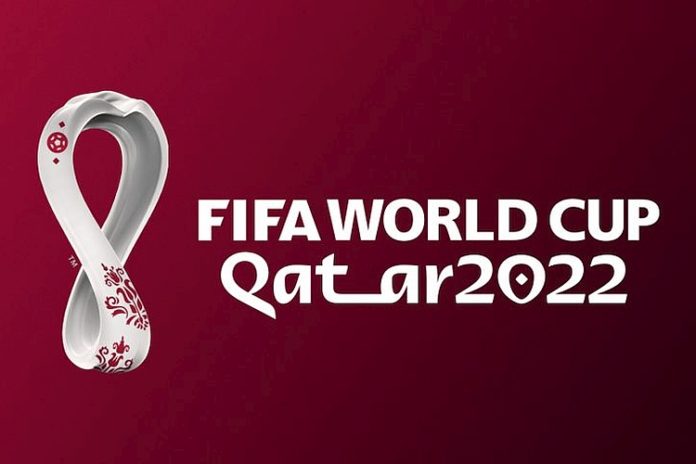 ★ The Sports Examiner: Surveying, monitoring and explaining the key competitive, economic and political forces shaping elite sport and the Olympic Movement. ★
★ Want TheSportsExaminer.com insights for your team? Yes! Click here for info on speaking, research and consulting from editor Rich Perelman. ★
★ To get The Sports Examiner by e-mail: sign up here! ★
≡ THE 5-RING CIRCUS ≡
1. Qatar World Cup CEO asks for respect, warns on drinking
2. Qatar progress praised, condemned at Council of Europe hearing
3. Holloway and Lyles nominated for Men's World Athlete of the Year
4. France's Val-de-Marne cleans Seine River, gets special ticket privileges
5. WADA President Banka asks Caribbean governments for support
The increasingly important intersection of sport and governments continues to widen, as today's stories show, notably through the intense attention paid to mega-events such as the upcoming FIFA World Cup in Qatar and the Paris 2024 Olympic Games.
Nasser Al Khater, head of Qatar's Supreme Committee for the World Cup, told Britain's Sky Sports that preparations are in place to handle excessive drinking and that gay-rights supporters will not be harassed. But he also asked for visitors to respect Qatari culture. In a Council of Europe hearing in France, FIFA Deputy Secretary General Alasdair Bell (SCO) pointed to changes in Qatari labor laws and practices as proof of the positive impact of the award of the World Cup, and said compensation for injured workers should be explored. Critics called for more reforms in Qatar after the World Cup is over. World Athletics announced its nominees for men's World Athlete of the Year, with fans able to vote; Americans Grant Holloway and Noah Lyles made the list. In France, the Val-de-Marne department, southeast of Paris, is helping to reclaim the Seine River for swimming and has been rewarded by the Paris 2024 organizers with ticketing privileges equal to those of regions with competition venues. At an online meeting with Caribbean sports ministers, World Anti-Doping Agency chief Witold Banka (POL) underscored the importance of government support to have anti-doping measures taken seriously in their countries.
1.
Qatar World Cup CEO asks for respect, warns on drinking
"We've always said everybody is welcome here. All we ask is for people to be respectful of the culture. …
"At the end of the day, as long as you don't do anything that harms other people, if you're not destroying public property, as long as you're behaving in a way that's not harmful, then everybody's welcome and you have nothing to worry about."
Nasser Al Khater, chief executive of Qatar's Supreme Committee for the Delivery and Legacy of the 2022 FIFA World Cup, told Britain's SkyNews that 95% of the tickets for the matches have been sold and that as alcoholic beverages will be more available than normal, precautions have been taken to handle drunken fans.
"Alcohol is available in Qatar. It's more limited than perhaps in other countries in the world, whether it's in Europe or the U.S. or other countries in eastern Europe and the East, but it will be more available in designated zones in Qatar, and here we are today, we have it in designated zones as we promised from day one. …
"I know that there are plans in place for people to sober up if they've been drinking excessively. It's a place to make sure that they keep themselves safe, they're not harmful to anybody else, they don't get themselves harmed, and I think it's a good idea."
He also noted that fans will be able to display rainbow flags supporting gay rights, and that whether players can wear political-message armbands is a matter for FIFA.
As for the continuous and loud criticism of Qatar's human rights record, Al Khater had his own view:
"People don't understand the amount of work that's gone in over the past 10 years in terms of really, really overhauling the worker's rights and the worker's laws in this country. When people come out and say, 'Yes, we agree that there needs to be some sort of compensation fund,' they're just reading off a piece of paper. …
"A lot of people that speak about this issue on workers' welfare… are not experts in the industry. And they're not experts in what they're speaking about. … I think they need to really read and educate themselves a little bit more about what's happening on the ground in Qatar."
Asked by correspondent Rob Harris if he thinks Qatar is being scrutinized overly closely as the first Middle Eastern host of a major event like the FIFA World Cup, Al Khater replied:
"I think a lot of it has to do with that. Is Qatar worthy of hosting the World Cup, will Qatar ever be ready to host the World Cup?"
Asked if he thought the criticism was racist, Al Khater was diplomatic, but did not shy away from answering:
"I'm not going to get into what the intentions of other people are, I'm not going to get into the minds and souls of other people. But you know, who knows? Possibly."
After all the build-up, the matches will start on 20 November.
2.
Qatar progress praised, condemned at Council of Europe hearing
"There has been real tangible progress in Qatar. We have worked hard with the Qatari authorities and the [non-governmental organizations]. The labor conditions in World Cup sites are setting the standards in Qatar.
"In 2020, something like 250,000 people were able to change jobs because of these reforms. Nearly 300,000 workers benefitted from the introduction of the minimum wage. We will look at ways to build on these reforms, to ensure they are enduring. A center in Qatar where migrant workers can receive advice is being explored. So is the possibility to find redress for anyone who suffered injury. It is not the simplest thing to put into place."
FIFA Deputy Secretary General Alasdair Bell (SCO) told a Council of Europe Parliamentary Assembly committee hearing in Strasbourg (FRA) on Thursday that the presence of the FIFA World Cup in Qatar has made a positive difference.
Bell noted that FIFA introduced specific human rights requirements into its bid process in 2017 and that it has followed through in Qatar:
"We raised the profile of human rights in FIFA and that has had some significant spill over effect. This World Cup in Qatar will be the first big sporting event with a lasting positive effect in the area of human rights. It's not something to be triumphalist about, but it is a fact, a matter of record. …
"It's important that all the progress we have made is not lost after the tournament. Once the spotlight of the World Cup is turned off, it is important that these changes remain and also spread wider in the Middle East."
As for compensation for workers injured during the construction effort in Qatar, Bell said the idea is "certainly something that we're interested in progressing."
Harsh critics such as Norwegian Football Federation President Lise Klaveness said that compensation "is difficult to frame it in but it is necessary, also for historical abuses, injuries and deaths," and added:
"We have yet to speak about some of the elephants in the room: ensuring independent investigation of unexplained deaths. … The positive changes need to reach more than the 2% of workers the Supreme Committee covers. And the changes need to be lasting before we can talk about any legacy."
In a remarkable exchange, Mahmoud Qutub, the Qatar Supreme Committee's Executive Director of workers' welfare and labor rights, told the hearing:
"We embarked on this [labor reform] journey after we won the World Cup bid [in 2010]. There was an acknowledgment at the time that gaps existed. We have demonstrated through our various ecosystems that meaningful steps can be taken to fill those gaps. …
"We recognize there are shortcomings. This was, after all, the reason why we pursued the World Cup bid … awarding the World Cup [in 2010] has done a lot of service to Qatar, the region, the globe."
3.
Holloway and Lyles nominated for
Men's World Athlete of the Year
World Athletics released its list of 10 candidates for its Men's World Athlete of the Year, including nine World Champions and marathon star Eliud Kipchoge of Kenya:
● Kristjian Ceh (SLO): Discus World Champion, world no. 2 for 2022 at 71.27 m (233-10)
● Alison Dos Santos (BRA): 400 m hurdles World Champion; world leader at 46.29
● Mondo Duplantis (SWE): Pole vault World Champion indoors and out; world-record setter at 6.21 m (20-4 1/2)
● Soufiane El Bakkali (MAR): Steeplechase World Champion and world leader at 7:58.28
● Grant Holloway (USA): World Indoor Champion in 60 m hurdles; 110 m hurdles World Champion
● Jakob Ingebrigtsen (NOR): World Champion at 5,000 m, Worlds silver at 1,500 m and world leader at 3:29.02
● Eliud Kipchoge (KEN): Tokyo and Berlin Marathon winner, lowered own world record to 2:01:09
● Noah Lyles (USA): 200 m World Champion and world leader at 19.31
● Anderson Peters (GRN): Javelin World Champion and world leader at 93.07 m (305-4)
● Pedro Pablo Pichardo (POR): Triple jump World Champion and world leader at 17.95 m (58-10 3/4)
As with the women's nominees, fans can participate in voting through the World Athletics social-media channels; the vote of the World Athletics Council counts for 50%; another 25% is reserved for the World Athletics "family" – including the national federations – and the fan vote also counts for 25%.
The winner will be announced in December.
4.
France's Val-de-Marne cleans Seine River,
gets special ticket privileges
One of the key environmental goals of the Paris 2024 organizers, and the City of Paris, is to make the Seine River clean enough for swimming by the time of the Olympic Games. As it turns out, a major assist is coming from just outside of Paris.
The Val-de-Marne, a 95 square-mile "department" of France – kind of like a county in the U.S. – located just southeast of the City of Paris, was not selected to have a venue for the Games, but has invested €80 million (~$78.2 million U.S.) to help clean the Seine, which flows right through it, north to south, and the River Marne, a tributary of the Seine that runs to the east. The Val-de-Marne program "depollution program" helps to prevent the discharge of waste water into the two rivers.
The Paris 2024 organizers have noticed, and in a 6 October letter, Paris 2024 President Tony Estanguet wrote, in part:
"I would like to inform you that your department will have the same access to the Olympic and Paralympic Games as the host communities of Paris 2024.
"We are fully aware of the commitment of the Val-de-Marne to the total success of the Games, in particular to guarantee of the Games, in particular to guarantee the swimability of the Seine in 2024. It was therefore important that your department to benefit from the same access to the ticketing of the Games as the host communities, thus enhancing your investment and that of all your constituents in our project."
This doesn't end the Seine project, as the Paris department also has a lot to contribute, but it is a major step in creating better conditions in the river, which is slated to host the Open Water Swimming competitions during the Games, as well as the Opening Ceremonies.
Of course, the Paris 2024 Torch Relay will cross through Val-de-Marne, so despite not having any competition sites, it is creating its own role in the Games, and now stands on the same step as those French departments which are hosting Games events.
5.
WADA President Banka asks Caribbean governments for support
As part of a program to promote more effective anti-doping programs around the world, World Anti-Doping Agency President Witold Banka (POL) addressed sports ministers from the Caribbean region online on Wednesday. Included in his remarks was an exceptionally clear summary of what WADA sees as the core of the fight against doping:
"In a short while, WADA's Director General, Olivier Niggli, will outline some of the challenges in the region including around testing, capacity-building, resources for National and Regional Anti-Doping Organizations and how governments can further commit to supporting clean sport in the Caribbean.
"From my perspective, there are three important aspects of anti-doping which always need to be remembered and considered.
"The first is the need for the global anti-doping system to be strong. That is, for each country to have a robust and relevant program. To accomplish this, we must collaborate. Governments play a crucial role and must be receptive to unlocking and enabling the creation of strong and relevant anti-doping programs at the national level.
"Long gone are the days when some claimed their athletes would never cheat. We must not be naive – doping can happen anywhere. No country and no sport is immune. Having strong testing, investigations and education programs in place to safeguard against it happening sends the right message. It will leave athletes in no doubt that the authorities take the matter seriously and will always support them to compete clean throughout their careers.
"Secondly, the issue of funding for anti-doping is a critical consideration. At WADA we are all too aware that most sports and governments have limited resources. However, when you consider the need to ensure the health and well-being of athletes, coupled with the immense negative effect that doping takes on families, societies, national pride and global prestige, it is vitally important to put anti-doping safeguards in place.
"Thirdly and finally, I would like to say something about our number-one priority – the athletes. Anti-doping is all about the well-being of athletes and giving them the opportunity to compete on a level playing field. A key priority identified in WADA's Strategic Plan 2020-2024 is to be more athlete-centered so that whatever we do, we do it with the participation of the athletes of the world."
≡ WORLD CHAMPIONSHIPS ≡
● Cycling ● The 2022 UCI Track Cycling World Championships continued in Saint-Quentin-en-Yvelines (FRA), with five events decided on Thursday and won by five different countries!
Tokyo Olympic Sprint winner Harrie Lavreysen (NED) won his 10th career World Championships gold and third Keirin title by a huge, 9.571-second margin over countryman Jeffrey Hoogland, with Colombia's Kevin Quintero third. It's Lavreysen's third straight World title in the event; he's also the three-time defending champ in the Sprint.
Great Britain won the Team Pursuit final over Italy, 3:45.829 to 3:46.033, with Denmark taking the bronze, In the Scratch Race, a non-Olympic event, Canada's Dylan Bibic won over Japan's Kazushige Kuboki.
Italy's women won the Team Pursuit title, timing 4:09.760 to 4:11.369 for Great Britain, with France third. Scratch Race winner Martina Fidanza won her second gold of the meet riding for Italy.
The U.S. won its first medal with a bronze finish for Tokyo Olympic Omnium winner Jennifer Valente in the non-Olympic Elimination Race, won by Belgian star Lotte Kopecky, who moved up from silver in 2021. For Valente, 27, it's her 12th career Worlds medal (4-4-4).
The championships continue through Sunday.
● Judo ● To the surprise of absolutely no one, Japan concluded the 2022 World Judo Championships in Tashkent (UZB) with a win in the Mixed Team event.
The Japanese squad shut out the Dominican Republic in the Round of 16, 4-0, then whitewashed the Netherlands (4-0) and Germany (4-0) before a challenging final against France, winning by 4-2. Germany and Israel won the bronze medals.
Japan has now won the Mixed Team event all five times it has been held in the World Championships. The final medal count showed Japan with 13 medals (6-4-3) with France (1-1-3) at five and Brazil and Georgia with four each.
● Volleyball ● Defending champ Serbia will face three-time Worlds silver winners Brazil in the final of the 2022 FIVB Women's World Championship on Saturday in Apeldoorn (NED).
The Brazilians overcame Italy, 25-23, 22-25, 26-24 and 25-19, in their Thursday semifinal, assuring Brazil of its fourth medal in this event, after silvers in 2006 and 2010 and a bronze in 2014.
Italy, the 2018 runner-ups, will face the U.S. – the Tokyo Olympic gold medalists – for the bronze.
≡ PANORAMA ≡
● Youth Olympic Games ● The International Olympic Committee's Coordination Commission for the 2026 Youth Olympic Games in Dakar (SEN) met online on Thursday and said that the planning has made "great progress."
With the event postponed from 2022 to 2026 due to the coronavirus, the Senegalese organizers are mounting an annual, eight-day festival – "Dakar en Jeux" – in the YOG areas to promote the event, especially among youth.
An important part of the preparations are initiatives in Senegal to boost participation in sport:
● "[T]he Olympic, Civic and Sports Certificate – a new education programme focused on the Olympic values that aims to reach up to 900,000 children in 11,000 schools by 2026. Students aged from 9 to 15 throughout Senegal will have the opportunity to attend the courses, with participants also given the opportunity to volunteer at the YOG."
● "[T]he Kids Olympic Skills initiative, which will be launched during the Dakar en Jeux festival, will promote education and youth engagement through sport, with the nationwide project giving children aged from 6 to 18 the chance to try a range of different sports ahead of the YOG."
● "[T]he Impact 52 Fitness programme will aim to encourage the practice of sport and improve the health and well-being among people of all ages throughout Senegal. The programme will be launched in 10 pilot centres in 2023 before a nationwide roll-out over the following years."
These might end up being more important than the YOG itself, whose dates are still to be determined.
● Russia ● "Now all countries are watching how we overcome this crisis; it can affect any country if the IOC takes aim at such powerful sports powers as Russia and Belarus."
That's Russian Sports Minister Oleg Matytsin, speaking at a conference on sports in Minsk (BLR) on Thursday. In his view, the future of the Olympic Movement depends on what happens to Russia:
"If we stand, it is a guarantee that the Olympic Movement will survive, if there is an opportunity to shake us in some way, 100% of other countries will not be able to resist international pressure. Therefore, our voice must be heard, the media is also an important aspect that needs to be paid attention. The voice of our Olympians, heroes of sports, must be bright and sonorous, not only the voice of officials."
● Swimming ● The USA Swimming Board of Directors approved up to $100,000 in emergency aid to clubs impacted by Hurricane Ian in Florida:
"Teams in the affected region are eligible to be considered for a relief grant of up to $5,000. To be eligible to apply for a USA Swimming disaster relief grant, teams must have suffered material losses from Hurricane Ian. To be able to use grants to provide swim team dues relief, teams must have team members and families that have suffered loss of their homes for an extended period. Based on the number of teams impacted and the desire to maximize organizational benefit, USA Swimming may be unable to honor every eligible request for assistance. The average grant is expected to be about $3,000."
Applications will be received through 30 November, or until the allocation has been expended.
¶
You can receive our exclusive TSX Report by e-mail by clicking here. You can also refer a friend by clicking here, and can donate here to keep this site going.
For our updated, 620-event International Sports Calendar for 2022 and beyond, by date and by sport, click here!