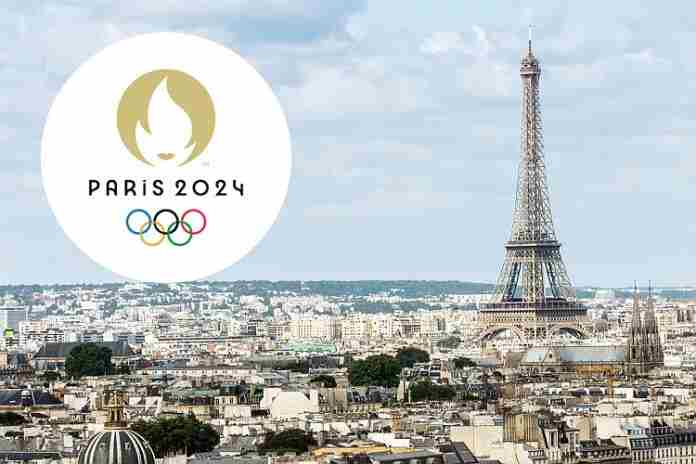 ★ The Sports Examiner: Chronicling the key competitive, economic and political forces shaping elite sport and the Olympic Movement.★
★ To get The Sports Examiner by e-mail: sign up here! ★
≡ THE 5-RING CIRCUS ≡
1. New Sapporo poll shows 38% in favor of Winter Games
2. Salnikov says Russians will not compete at aquatics Worlds
3. Fencing federation has asked for Russian club affiliations
4. UEFA continues to allow Belarus to compete
5. Paris test-event program revealed for 24 of 32 sports
The Asahi Shimbun's poll of Sapporo residents from 1-2 April showed only 38% in favor of a bid for the 2030 Olympic Winter Games and 47% opposed. Sunday's mayoral election could decide whether the bids moves forward at all. Russian Swimming Federation chief Vladimir Salnikov said that even if World Aquatics re-admits its swimmers as neutrals in July, it will be too late for them to compete at the World Championships beginning on 14 July in Fukuoka, Japan. The head of the Russian Fencing Federation said the International Fencing Federation has asked for the club affiliations of its athletes in advance of determining whether they are "neutral" with regard to their military and national-security agency status. A key advisor to Russian President Putin said no Russian athlete will compete if a "receipt" must be signed. UEFA said it would review again later its current stance, allowing the Belarusian men's team to compete in the qualifiers for the 2024 European Championship; Russia is banned, but Belarus is now 0-2 in Group I, losing to the Swiss and Romania so far. The Paris 2024 organizers announced a complex, tri-level "testing" program of 12 months and 29 events, some of which will be staged by the organizing committee, some done by others with some Paris 2024 elements included and others which will be limited, closed-door programs to evaluate specific operational concepts.
● World Championship: Ice Hockey ●
● Panorama: Paris 2024 (national government buying 400,000 tickets) = Transgender (U.S. Education Dept. proposing Title IX modification to prevent blanket ban) = Boxing (104 nations enter IBA men's Worlds) = Gymnastics (FIG head Watanabe visits Ukraine, wants Russian re-entry) = Swimming (Court of Arbitration upholds World Aquatics power on Stabilization Committee for Mexico). ●
1.
New Sapporo poll shows 38% in favor of Winter Games
A new poll by the Asahi Shimbun newspaper in Sapporo showed that only 38% of respondents are in favor of having the 2030 Olympic Winter Games there, with 47% opposed and 15% in neither camp.
The poll comes just days before a municipal election with incumbent mayor – and heavy bid supporter – Katsuhiro Akimoto – trying for a third term, and facing two candidates – Kauro Takano and Hideo Kibata – who would like to see the Sapporo Winter Games bid ended.
The survey, made during 1-2 April, included 784 respondents selected by computer who answered a landline call. Some 56% of the respondents said that the Winter Olympics bid issue would factor into their decision on the mayoral campaign; 33% said it would not.
Perhaps most impressive was that 79% were in favor of a referendum on the issue of whether Sapporo should pursue a second Olympic Winter Games. It hosted in 1972.
The 2030 Winter Games situation has become exceedingly fluid in recent months. Sapporo appeared to be the front-runner, but continuing reports of scandals on sponsorship selection and the rigging of bids for test events and venue management contracts for the Tokyo Olympic Games have soured public opinion.
Salt Lake City's bid has been uniformly praised and is highly popular in Utah, but the U.S. Olympic & Paralympic Committee would prefer 2034 to give it more breathing space following the 2028 Olympic Games in Los Angeles. Vancouver's bid has been stilled by the lack of support from the Province of British Columbia, which also means that federation support will not be available.
Into this mess have come inquiries to the International Olympic Committee from Sweden (apparently for Stockholm) and Switzerland. The outcome of Sunday's election could end Sapporo's bid altogether, or give it new life.
2.
Salnikov says Russians will not compete at aquatics Worlds
The head of the Russian Swimming Federation, four-time Olympic gold medalist and former world-record holder Vladimir Salnikov, said that even if World Aquatics were to decide to re-admit Russians as "neutral athletes," they will not compete at the 2023 World Aquatics Championships in Japan in July.
In the first place, he objects to the recommended conditions set out by the International Olympic Committee:
"I consider the conditions set unacceptable. There are certain expectations that the situation may change, so we will monitor the situation. Our plans include organizing our own competitions, so that athletes will not be left without starts. We will do our best to ensure that they are bright and interesting."
As for the World Championships:
"The International Federation has extended the restrictions imposed last year on the participation of our athletes in its events.
"The issue of the possibility of returning our athletes to the international arena will be considered by a special commission, which will provide its proposals closer to July, which makes it unrealistic for us to participate in the upcoming World Championships even if a positive decision is made on the issue of admission."
Russia competed in the 2019 Worlds in South Korea, and won 30 medals – third overall – with 16 in swimming (3-7-6), four in diving (0-3-1), nine in artistic swimming (9-0-0) and one in open water (0-1-0). It was barred from the 2022 Worlds due to the invasion of Ukraine.
3.
Fencing federation has asked for Russian club affiliations
On 10 March, the Federation Internationale de Escrime (FIE) voted to re-admit Russian and Belarusian athletes as neutrals, in conjunction with the International Olympic Committee's recommendations. One of those was:
"Athletes who are contracted to the Russian or Belarusian military or national security agencies cannot compete. Support personnel who are contracted to the Russian or Belarusian military or national security agencies cannot be entered."
This has raised questions within Russian sport about athletes competing for the famed CSKA or Dynamo sports clubs, which have long associations with military or law enforcement. On Thursday, Russian Fencing Federation President Ilgar Mammadov told the TASS news agency:
"We received a response from the International Fencing Federation to a letter dated April 3. The FIE committee advised that we must send an updated list of 110-120 of our athletes, coaches and referees with club and agency affiliations in order to comply with the recommendations of the International Olympic Committee.
"We will write as it is – CSKA, Dynamo – then the [review] committee of the International Fencing Federation will pass the information on to the executive committee of the organization. We hope that everything will go quickly, since the Grand Prix in saber fencing in Seoul is ahead of us, in two weeks."
A first test of how the CSKA and Dynamo affiliations will be judged, although each of the International Federations can decide how they want to handle this issue on their own.
There are some Russian officials who are projecting that the IOC's recommendations as written will keep its team out of competitions. Igor Levitin, the former President of the European Table Tennis Union and a long-time advisor to Russian President Vladimir Putin told TASS:
"We definitely won't go if they demand receipts from our athletes. This is a violation of human rights and is not written in any document. They did not take the signatures of the athletes of those countries that bombed Iran, Iraq."
"Which international federations are the most problematic for us? I think it's athletics. Because, in fact, it's, let's say, half a team. On the other hand, there are no team competitions in athletics. We hope that individual athletes will be selected."
Asked when Russian athletes might be re-admitted to competitions, World Athletics Sebastian Coe (GBR) said when they "get out of Ukraine."
4.
UEFA continues to allow Belarus to compete
The European Football Union (UEFA) has an unusual policy in that it has banned Russian participation, but allows Belarus to compete, but with no home games – all held at neutral sites – and without spectators.
On Wednesday, newly re-elected UEFA president Aleksander Ceferin (SLO) was asked about the status of Belarus in view of calls to treat it the same way that Russia is:
"I said the matter would be discussed and I also said that only the executive committee could make a decision and nobody else.
"We had a discussion, we have taken away the organisation of the Women's Under-19 European Championship [in 2025].
"For the rest we will study the situation and we will see what we decide at the next executive committee meeting on June 28."
Belarus is competing, so far, in the qualifying process for the 2024 European Championships. Assigned to Group I, it lost to Switzerland (5-0) on 25 March (in Serbia), and at Romania (2-1) on 28 March. Its next matches are scheduled for 16 June vs. Israel at a neutral site, and 19 June vs. Kosovo, also at a neutral site.
5.
Paris test-event program revealed for 24 of 32 sports
The Paris 2024 organizers unveiled a complex, three-tier "testing program" of events in 2023 and 2024. The announced purposes:
"While not intended to be an exact replica of the Games competitions, the tests are designed to ensure that Paris 2024 and all stakeholders involved in organising the Games are ready by summer 2024, when the eyes of the world will be fixed on France. They will enable the organisers to identify and carry out any modifications that may be necessary to make sure the Games run as smoothly as possible."
Instead of organizing new events for each sport as a full-on rehearsal, three different types of events will be used:
● Competitions developed and staged by the Paris 2024 organizing committee.
● Events staged by others, such as local promoters, national federations or the International Federations, at which Paris 2024 can execute specific functions.
● Operational tests, without spectators and a small number of participants, to test specific elements of a venue or a system to be used.
The preliminary listing shows events planned in 24 of the 32 sports on the program:
In 2023:
● By Paris 2024 (3 sports): cycling (mountain bike), sailing, triathlon
● By others (6): aquatics (open water), archery, canoeing (slalom and sprint), golf, rowing, surfing
● Operating tests (10+): basketball, boxing, equestrian, fencing, handball, judo, table tennis, taekwondo, weightlifting, wrestling and the Place de la Concorde (site for basketball/3×3, breaking, cycling/BMX and skateboarding)
In 2024:
● By Paris 2024 (1): hockey.
● By others (2): aquatics (artistic swimming, diving, water polo).
● Operating tests (6): aquatics (swimming, water polo), athletics, cycling (BMX), gymnastics (rhythmic), modern pentathlon.
This is 29 events in all, across a roughly 12-month period. It does not include – yet – test events for badminton, football, rugby, shooing, volleyball or weightlifting, and none for artistic or trampoline gymnastics. It's not clear whether the 2023 Place de la Concorde "venue test" will do for breaking and skateboarding, either.
There's no doubt that having the organizing committee actually stage only four events will be a substantial money-saver, a key consideration for Paris 2024 and the IOC given the continuing pressure on European economies. But it simply transfers the burden of preparation to the Paris 2024 training program and the sport and functional-department managers who will have to get their projects ready without a full dress rehearsal.
≡ WORLD CHAMPIONSHIPS ≡
● Ice Hockey ● The 2023 IIHF women's World Championship is underway in Brampton, Canada, with two-time defending champion Canada opening with a 4-0 shutout of Switzerland and the U.S. spanking Japan, 7-1, in Group A.
Round-robin play will continue through the 11th, moving to playoffs on the 13th and the championship match on the 16th.
≡ PANORAMA ≡
● Olympic Games 2024: Paris ● The French newspaper Le Monde reported that the French government is finalizing a plan to distribute up to 100,000 Olympic and 300,000 Paralympic tickets to young people (60,000 Olympic, 200,000 Paralympic) and sports volunteers in the country (100,000).
The national government expects to spend €11 million on the tickets (about $12.01 million U.S. today).
Most of the sports volunteer tickets will be distributed through national sports federations. Another 17,400 tickets will be provided to individuals with disabilities and their attendants; about 24,000 will go to nurses, police and administrators, "to reward all those who contribute to the organization and success of this event."
Another 600,000 tickets for both the Olympics and Paralympic combined are expected to be purchased or received by local governments. The story noted figures for the City of Paris (50,000 tickets), the Sainte-Saint-Denis region (40,000: cost €1 million), the Ile-de-France region (50,000): cost €3.5 million and the Plaine Commune region (55,000).
● Transgender ● The U.S. Department of Education announced that it is proposing modifications to Title IX of the Education Amendments of 1972 that would allow regulation, but not prohibition of transgender participation on sports teams:
"The proposed rule would establish that policies violate Title IX when they categorically ban transgender students from participating on sports teams consistent with their gender identity just because of who they are. The proposed rule also recognizes that in some instances, particularly in competitive high school and college athletic environments, some schools may adopt policies that limit transgender students' participation. The proposed rule would provide schools with a framework for developing eligibility criteria that protects students from being denied equal athletic opportunity, while giving schools the flexibility to develop their own participation policies."
The commentary also noted:
"[T]he Department expects that, under its proposed regulation, elementary school students would generally be able to participate on school sports teams consistent with their gender identity where considerations may be different for competitive high school and college teams."
Multiple U.S. states have passed legislation banning transgender athletes from participation in divisions other than of their sex as birth. If adopted, this new rule is sure to be tested in courts at multiple levels.
● Boxing ● The International Boxing Association announced that 640 boxers from 104 countries have entered its men's World Championships in Tashkent (UZB) from 30 April-14 May.
Multiple federations, including the U.S., are not competing in protest against the IBA's policies and practices concerning Russian and Belarusian participation, finance and governance. The IBA lists 204 member federations; 65 federations entered the just-completed women's Worlds in India.
● Gymnastics ● Federation International de Gymnastique (FIG) President Morinari Watanabe (JPN) left no doubt of his position on Russian and Belarusian re-entry – to be considered by the federation on 12-13 May – during a trip to Ukraine for the funeral of friend and rhythmic gymnastics coach Albina Deriugina. He also met with Ukrainian political and sports officials and stated:
"I understand and support Ukraine's position on the political side. But sport is independent of politics. Sport must seek peace even when governments and soldiers are at war. That is the mission given to sports.
"President Zelensky protects the Ukrainian people like family. I am protecting all gymnasts in the world like family. That's why I support Ukrainian gymnasts and why I defend the right of Russian and Belarusian gymnasts who are not involved in the war to participate in competitions."
● Swimming ● World Aquatics posted a statement saying that the Court of Arbitration for Sport had upheld its authority to create a Stabilization Committee to try to cure governance issues at the Mexican Swimming Federation. World Aquatics Executive Director Brent Nowicki said:
"This is an extremely important judgement by CAS, as it clearly confirms the ability of the World Aquatics Bureau to install a Stabilization Committee when such action is required. In the case of the Mexican Swimming Federation, the CAS rightly confirmed that the action taken by the World Aquatics Bureau to protect Mexican athletes, clubs, and officials was justified given the repeated and blatant failures of the federation and its leadership."
In view of the decision, World Aquatics suspended the former Mexican federation president, Kiril Todorov and the Aquatics Integrity Unit has opened a "disciplinary procedure."
¶
You can receive our exclusive TSX Report by e-mail by clicking here. You can also refer a friend by clicking here, and can donate here to keep this site going.
For our updated, 651-event International Sports Calendar (no. 2) for 2023 and beyond, by date and by sport, click here!