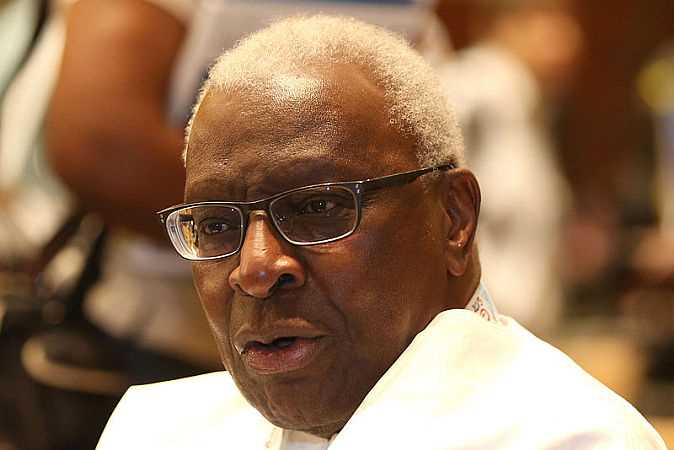 PALM DESERT, September 8, 2017 – High school civics classes emphasize the difference that each of us can make in our surroundings and to the people around us. One person can make a difference.
For example, consider what French prosecutors are saying about 84-year-old Lamine Diack of Senegal, alleging in detail that he set up a multi-million-dollar corruption ring inside the International Amateur Athletics Federation (IAAF) during his 16-year term as president, as well as trying to influence the election of host cities for the Olympic Games.
It's a complicated story that is hardly over, so we've tried to outline what prosecutors say actually happened in our Lane One commentary, plus all that's going on in the Olympic world:
= p. 6/Athletics: Former World Champion David Oliver retires; heads into coaching;
= p. 7/Weightlifting: IWF appoints commission to recommend how to clean up doping;
= p. 8/Athletics: Jenny Simpson trying to win fifth Fifth Avenue Miles in a row!
= p. 9/Cycling: van der Breggen & van Vleuten fight for World Tour title in Madrid;
= p. 9/Cycling: World Mountain Bike Championships this weekend in Australia.
[wpdm_package id=2811 template="link-template-button.php"]