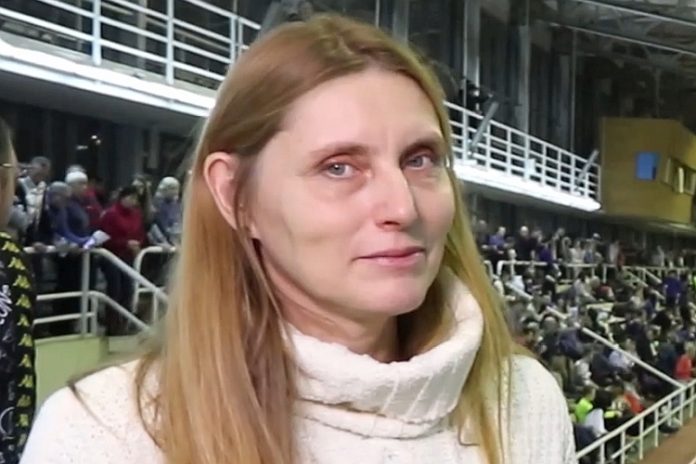 (★ Friends: The costs for services to support this site continue to come in, so please donate here if you would like to assist. Your help is so very much appreciated. ★)
● Plus: Milan Cortina 2026: Study estimates economic impact of OWG '26 at $3.2 billion = World University Games: North Carolina '27 bid debuts own apparel line! = Athletics: four candidates for 2025 Worlds revealed; retired Kynard hit with doping suspension = Equestrian: FEI Tribunal dismisses Russian appeal of ban = Fencing: Russia's Sabre star Pozdnyakov removed as European confederation head = Football: UEFA undertaking inquiry into Champions League Final debacle in Paris; U.S. men back in action Wednesday vs. Morocco = SCOREBOARD => Athletics: Girma takes world Steeple lead to highlight Ostrava Golden Spike = Gymnastics: U.S.'s Webster wins rare FIG Trampoline World Cup gold in Rimini = Sailing: France's Bernaz out-duels former World champ Kontides in Laser Worlds in Mexico ●
The latest news, notes and quotes from the worldwide Five-Ring Circus:
≡ SPOTLIGHT ≡
If you think you have problems, you should consider what Irina Privalova is putting up with.
Now 53, Privalova is the interim head of the Russian Athletics Federation (ARAF), which is trying to come out from under a suspension by World Athletics imposed in 2015. The 1992 Olympic bronze medalist at the 100 m and the 2000 Olympic gold medalist in the 400 m hurdles (!) as well as being a mother of three, she spoke with the Russian news agency TASS about the current situation in Russian track & field (edited computer translation from the original Russian):
"All leading athletes have plans for the season, which are strictly followed; no one has the right to force them to perform at one or another meet. But it seems to me that some of them did not come to [the Russian Team Championships in] Sochi because of certain opposition within the federation; we have a certain struggle for power.
"There is no full-fledged head coach in the national team, and I only fulfill his duties. It is hard for me to work in conditions when not a single one of my orders is executed by a number of employees who practically do not appear at work and whom you have no way to influence.
"I still do not understand how the situation can be normalized, and I am very afraid that all these internal squabbles may have a very negative impact on the restoration of the ARAF. To achieve this goal, huge public money was previously spent, we must continue to follow the same course.
"The question of the new head coach of the Russian athletics team continues to remain open, my candidacy in the Ministry of Sports raises, as I understand it, some questions, so everything is in limbo."
But it gets even more complicated. Privalova was asked about a request from the "Donetsk People's Republic" – from an area of Ukraine forcibly acquired and currently held by Russia – to compete in Russian meets!
"Yes, in early April, a letter came from the Athletics Federation of the Donetsk People's Republic with a request to allow their athletes to compete at domestic competitions. However, according to Russian sports legislation, only citizens of the Russian Federation who have been delegated by regional federations can take part in them.
"Moreover, in conditions when the ARAF has been under sanctions for seven years, only domestic athletes can compete in competitions held in Russia. And if we allow other athletes to participate in these meets, then our [World Athletics] restoration [process] will be ended. And ARAF Secretary General Alexander Cherkashin clearly explained in his response letter why we cannot now include Donetsk athletes in the list of participants in domestic competitions.
"And quite recently, a second letter appeared, which, for unknown reasons, came only to some members of the presidium. For example, I didn't get it. And in this letter, grievances were voiced against the ARAF, which allegedly reacted improperly to the request of the athletes of the [Donetsk People's Republic]. I do not rule out that the second letter was born only in order to overthrow our general secretary, who is working very hard to ensure that our federation is quickly restored. And organize a bureau of the presidium in order to be able to manage the finances of the federation. Everything is very difficult, and if the situation inside our federation worsens, then I see no reason to continue working in it."
Privalova then went off on the situation with Russian athletes, who can only compete domestically:
"The state spends a lot of money on training members of athletics teams. I really want to get information from the head coaches of the national team, where and when their athletes will perform, to analyze how many athletes came to the training camp and how many competed. There are those who sit at the training camp all year round, but practically do not perform anywhere. Where does the money go, what is the output from public funds spent on centralized training?
"I have already regretted ten times that I decided to take on the functions of the head coach of the Russian national team."
Privalova said that the World Athletics program for reinstatement will continue in the fall, as the expected March meetings were canceled in view of the Russian invasion of Ukraine. And so what of the future now?
"[T]he current situation is very difficult, and most of our athletes are sympathetic to this. And I am very glad that our leading athletes managed to compete at the Tokyo Olympics and high jumper Masha Lasitskene managed to win the main medal of her life. Because we don't know what's next for us. I am also referring to the prospects for the participation of Russian athletes in the 2024 Summer Olympics in Paris. We must always tune in to the worst case. But sanctions can be lifted earlier, so you need to keep yourself in fighting shape."
And you have trouble?
≡ THE 5-RING CIRCUS ≡
● XXV Olympic Winter Games: Milan Cortina 2026 ● The Italian National Olympic Committee – known as CONI – announced a study by the Guido Carli International Free University of Social Studies in Rome that the 2026 Winter Games could create as much as €3.0 billion in total economic impact (~$3.21 billion U.S.)
The government's investment, primarily in construction, was estimated at €1 billion; the Milan Cortina organizing committee's budget is set at €1.7 billion (~$1.82 billion).
The new estimate is in line with that for the Milan Cortina bid from 2019.
CONI President Giovanni Milago added, "These figures are purely economic, but they do not reveal the other impact impact of the Games, the cultural and social value of sport, but also the prestige of the nation."
● World University Games ● It's not all that often than an apparel line is announced for a bid, but the North Carolina 2027 bid organizers have unveiled – based on requests – a limited line-up of shirts and sweats.
There are T-shirts in up to 13 colors ($25-30), polo shirts in three styles ($30-60), tank tops ($25-30) and hooded sweatshirts in three styles and up to five colors ($30-60). All feature the "triangle" logo of the 2027 WUG bid, an attractive representation of what is known as the "Research Triangle" area of Raleigh, Durham, Cary and Chapel Hill. The area includes three major research universities that would play key roles in the 2027 WUG: Duke, North Carolina and North Carolina State.
The committee also released its motto: "Many Teams, One Dream." The decision between North Carolina and a South Korean bid by the Chungcheong Megacity area is expected to be announced in October.
Observed: Having enough demand to create an apparel line for a bid is pretty impressive. There are lots of color choices, but the items in light blue are the clear winners as they show off the logo best.
● Athletics ● FrancsJeux.com reported that during the Tokyo visit by the World Athletics review team, Council member Antti Pihlakoski (FIN) mentioned that there are four candidates for the 2025 World Championships. Those would be Tokyo (JPN), Nairobi (KEN), Singapore and a city in Poland (likely Chorzow, site of the 2021 World Relays).
That decision is expected to be made this summer, before or during the 2022 Worlds in Eugene, Oregon. The 2023 Worlds will be held in Budapest (HUN).
¶
American high jump star Erik Kynard, now the Olympic gold medalist at London 2012 after 2021's doping disqualification of Russia's Ivan Ukhov, was himself hit with a doping suspension.
The U.S. Anti-Doping Agency reported on 27 May that Kynard "has accepted a six-month period of ineligibility for use of a prohibited method reported to USADA via its tip line." The details:
"USADA opened an investigation and determined that on January 14, 2022, Kynard, 31, posted an image on social media depicting himself receiving an intravenous infusion. USADA's investigation revealed that Kynard received an intravenous infusion of saline solution with no prohibited substances at an infusion clinic in a volume greater than 100 mL in a 12-hour period without a Therapeutic Use Exemption (TUE).
"As a Specified Method, intravenous infusions or injections in a volume greater than 100 mL within a 12-hour period are prohibited at all times— except for those legitimately received during hospital treatments, surgical procedures, or clinical diagnostic investigations …"
It doesn't mean much, as Kynard, now 31, is essentially retired and has not jumped since 9 July of last year, after finishing fourth at the U.S. Olympic Trials and missing the Tokyo team. He finished sixth at the Rio 2016 Games.
● Equestrian ● The FEI Tribunal dismissed an appeal against exclusions from competitions by the Federation of Equestrian Sports of Russia. The three-member panel from Canada, Colombia and the U.S. found that the 2 March 2022 decision of the FEI Board that "prohibits Russian Athletes, Horses and Officials from participating in FEI Events until further notice" was valid.
The discussion came down top whether the Russian invasion of Ukraine constituted an "emergency situation"! The Russian federation contended:
"There is no evidence that the alleged invasion of Ukraine by Russian military forces constituted an 'emergency basis' because there is no evidence that the equestrian sport in Ukraine has been shut down, Ukrainian Athletes face risks to their lives or are restricted from practising the equestrian sport."
Wow. The decision continued:
"In contrast, the FEI stated the invasion of Ukraine by Russian military forces met (and still meets) the definition of an Emergency Situation because it was (and remains) a serious situation or occurrence that happened unexpectedly and required immediate action even when only viewed in the context of equestrian sport.
"The Russian military invasion of Ukraine has been widely reported on different media platforms. It is difficult to ignore what is happening in real time such as a cluster bomb landing on an apartment building in Mariupol or a school in the Luhansk region. These images are real and enough for this Panel to state that a reasonable person would conclude that Russian military forces invaded Ukraine and the war is ongoing."
This was enough for the panel to dismiss the Russian appeal. But it added:
"Article 1.6 of the Statutes discusses another FEI objective, which is to foster harmonious collaboration among NFs, Athletes and Officials. The Panel agrees that the potential for boycotts could arise if FESR Athletes, Officials and teams were permitted to compete in FEI Events. Boycotts were a potential reality at the Winter Paralympic Games and the 2022 World Championships until the IPC and FINA respectively reversed their decisions, which initially allowed Russian athletes and teams to compete.
"Any boycott at FEI Events would seriously challenge the goal of harmonious collaboration. If, for example, FESR Athletes, Horses and Officials were permitted to compete at the upcoming 2022 FEI World Championships and other nations boycotted this Event, there would be no point to a world championship. The goal of harmonious collaboration would cease to exist and the Event's integrity, significantly damaged. At the hearing, the FESR did not present any solutions on how the FEI could handle boycotts if FESR Athletes and Officials were allowed to participate."
and
"The Resolution may not seem fair to FESR Athletes who condemn this war, but the Panel did not receive a straight answer from the FESR at the hearing on whether the FESR would allow these Athletes to compete."
Next up will no doubt be an appeal to the Court of Arbitration for Sport.
● Fencing ● The newest push against Russian officials has come from the European Fencing Confederation, which, on Tuesday announced:
"Stanislav Pozdnyakov has today been removed as President of the European Fencing Confederation during a virtual Extraordinary Congress. This Congress was convened with a near 85% turnout – thirty-seven of the forty-five member federations were in attendance.
"The vote was held after an EFC Executive Committee recommendation and was carried with twenty-three members voting in favour of Pozdnyakov's removal. There were ten votes against and four abstentions.
"As per the Statutes of the Confederation, the EFC's Secretary General, Jacek Slupski assumes the position until a new President is elected."
Pozdnyakov, 48, is also the President of the Russian Olympic Committee (since 2018), and was elected as the European Fencing Confederation in 2016 and unanimously re-elected in 2021. He was a star Sabre fencer, winning the individual Olympic gold in 1996 and Team golds in 1992-1996-2000 and a bronze in 2004 in five Olympic appearances, not to mention five individual World Championships golds.
Said Russian Sports Minister Oleg Matytsin:
"Such decisions by the leadership of sports federations destroy the integrity of the international sports family. Representatives of many sports are subject to political influence, and fencing, unfortunately, is no exception. Such actions harm the sport itself – one cannot negate the contribution of Stanislav Pozdnyakov to the development of fencing by removing him from the post of head of the EFC."
It is worth remembering that Russian billionaire Alisher Usmanov was serving a fourth term as the President of the International Fencing Federation (FIE), but stepped down in March to battle European Union sanctions against him and his business interests.
● Football ● "UEFA has today announced it has commissioned an independent report into the events surrounding the UEFA Champions League final in Paris on Saturday 28 May. The comprehensive review will examine decision making, responsibility and behaviours of all entities involved in the final."
The French Ministry of Sports issued a statement which included:
"In addition, the exchanges made it possible to establish that 2,700 spectators with tickets were unfortunately unable to attend the match. UEFA has undertaken to provide individualized compensation to these spectators in the near future. …
"The Minister of Sports and the Olympic and Paralympic Games and the Minister of the Interior have also agreed to strengthen the management of major sporting events, with the priority areas of improving flow management (especially near public transport), the prevention of the risk of delinquency, the generalization of electronic ticketing, better prevention of ticketing fraud, greater public order for high-risk matches and, with regard specifically to competitions played at the Stade de France, the necessary improvement of traffic and barrier issues in and around the stadium."
¶
The 15th-ranked U.S. Men's National Team will be back in action on Wednesday in a friendly against Morocco in Cincinnati, Ohio at 7:30 p.m. Eastern time. On ESPN2, UniMas and TUDN.
Morocco is a 2022 FIFA World Cup team and ranked 24th worldwide; the game is one of four this month. The U.S. will play Uruguay, third in the South American qualifying and ranked 13th on Sunday (5th) in Kansas City. The American men will play their first two games in the 2022 CONCACAF Nations League on 10 June vs. Grenada in Austin, Texas, and on the road on 14 June in San Salvador against El Salvador.
The U.S. is 0-3 all-time vs. Morocco, with the last meeting a 1-0 loss in 2006.
≡ SCOREBOARD ≡
● Athletics ● The 61st Golden Spike meet in Ostrava (CZE) on Tuesday (31st) – a World Athletics Continental Tour Gold meet – saw a world-leading win from Ethiopia's Tokyo silver medalist in the men's Steeplechase, Lemecha Girma.
Still just 21, Girma ran away from teammate Hailemariyam Amare to win in 7:58.68 to set a national record, take the world lead for 2022 and become the 13th man to break 8:00 in the event and he now ranks 12th all-time.
Amare finished in a lifetime best of 8:07.70, ahead of Italy's Ahmed Abdelwahed (8:14.53).
British sprinter Reece Prescod – the 2018 European silver medalist – won the men's 100 m in a strong 9.93, a lifetime best, and into a 1.2 m/s headwind! He beat a strong field including 2011 World Champion Yohan Blake (JAM: 10.05), Zharnel Hughes (GBR: 10.05) and South Africa's Akani Simbine (RSA: 10.06). American Elijah Hall-Thompson was sixth in 10.08.
Canadian Jerome Blake won the men's 200 m at 20.14, with Hall-Thompson second, also in 20.14 (-0.2). Kenya's Emmanuel Wanyonyi won the first men's 800 m race in 1:44.15 to move to no. 2 on the year list, with Slimane Moula (ALG: 1:44.19, no. 3) and Britain's Max Burgin (1:4.54) right behind. Collins Kipruto (KEN) won the second 800 m in 1:44.58.
Italy's Olympic co-winner Gianmarco Tamberi won the high jump at 2.30 m (7-6 1/2); American Joe Kovacs beat New Zealand's Tom Walsh in the shot, 22.25 m (73-0) to 21.68 m (71-1 1/2) and Anderson Peters (GRN) had another strong performance in the javelin, winning at 87.88 m (288-4).
Ethiopia's Diribe Welteji won a tight women's 1,500 m from two countrywomen, Ayal Dagnachew and Netsanet Desta, 3:59.19-3:59.87-4:00.84; they now stand nos. 5-8-12 on the year list.
American icon Allyson Felix was second in the women's 200 m to Aminatou Seyni of Niger, 22.21-22.78 (-0.2) and Olympic champ Jasmine Camacho-Quinn (PUR) won the 100 m hurdles in 12.56 (+1.0) with 2019 World Champion Nia Ali of the U.S. third (12.69).
Tokyo Olympic 400 m hurdles bronze medalist Femke Bol (NED) won the 300 m hurdles in a world-best time of 36.86, crushing the old mark of 38.16 by Zuzana Hejnova (CZE) from 2015.
In the field, Greece's Elina Tzenggo moved to no. 2 on the seasonal world list with a lifetime best of 65.40 m (214-7).
● Gymnastics ● The 2022 FIG Trampoline World Cup last weekend in Rimini (ITA) was a good one for the U.S. as Sarah Webster earned a rare gold, scoring 53.400 to out-duel Leonie Adam (GER: 53.240) and Anano Apakidze (GEO: 53.170). It's the first U.S. World Cup win since 2014 and only the second ever since the discipline became an Olympic event in 2000.
Two-time Japanese Olympian Yasuhiro Ueyama won the men's Trampoline at 58.250, ahead of teammate and Tokyo Olympian Ryosuke Sakai (57.960), with Americans Cody Gesuelli fourth (57.290) and Ali Shostak sixth (56.920).
In the women's Synchro, Webster and Nicole Ahsinger placed second to Apakidze and Teona Janjgava, 46.430-45.860. Sakai and Hiroto Unno won the men's Synchro for Japan (51.650), with Gesuelli and Elijah Vogel eighth (5.700).
● Sailing ● The annual ILCA 7 (Laser Class) men's World Championship regatta concluded last weekend, with France's Jean-Baptiste Bernaz, a four-time Olympian, winning the title with 51 net points to best two-time World Champion Pavlos Kontides (CYP: 68).
Bernaz finished sixth in Tokyo and fifth in Rio, but competing in Riviera Nayarit, Mexico, he won one race and was in the top three in six of the 12 total races. Kontides won twice, but had only two other top-3 finishes. Croatia's Filip Jurisic was third with 75 points. Two-time Olympic silver medalist Tonci Stipanovic (CRO) finished fifth (81).
You can receive our exclusive TSX Report by e-mail by clicking here. You can also refer a friend by clicking here, and can donate here to keep this site going.
For our updated, 620-event International Sports Calendar for 2022 and beyond, by date and by sport, click here!