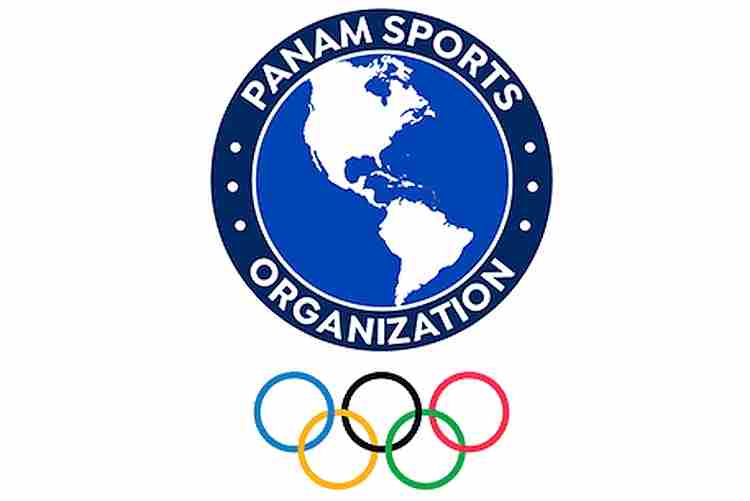 The latest news, notes and quotes from the worldwide Five-Ring Circus:
● Games of the XXXII Olympiad: Tokyo 2020 ● The Covid-19 vaccination express in the Americas picked up steam on Thursday with another announcement from PanAm Sports that 2,000 additional doses of the one-and-done Johnson & Johnson vaccines will be made available by the City of Houston, Texas in cooperation with the U.S. Olympic & Paralympic Committee.
The vaccines will be done at a Houston airport beginning on 1 June. The new allocation brings the total of doses offered through PanAm Sports to 6,000 for athletes and officials going to Tokyo or to the first Junior Pan American Games in Cali (COL) in November.
In addition, PanAm Sports has said it will pay for the flights to get athletes and officials to either Miami or Houston.
¶
Kyodo News reported that visiting Olympic officials, including news media, will be expected to turn in a self-administered saliva test – perhaps as often as daily – during at least their first 14 days in Japan.
The number of visiting officials of all types was estimated at 180,000 before the pandemic, but is now down to 78,000 and dropping under pressure from the Tokyo organizers. The report noted:
"Instead of setting up special facilities to collect the samples, organizers plan to distribute containers for submission at one of around 60 locations, including hotels and venues, said the officials, who spoke on condition of anonymity."
● Games of the XXXIV Olympiad: Los Angeles 2028 ● The LA28 organizing committee announced its third major sponsor with Deloitte joining as "Official Professional Services Provider of the LA28 Olympic and Paralympic Games." The agreement also includes an extension of the existing Deloitte sponsorship of the USOPC into 2028.
This continues a hot period for professional services firms in consulting, audit, tax and related practices with major Games. Last Friday, the 2022 Commonwealth Games organizers in Birmingham, England announced PwC (which stands for Price Waterhouse Coopers) as a sponsor for "professional advisory services" and
"As part of the new relationship, and in addition to the provision of professional advisory services, PwC will continue to work with local charities and non-profit organisations to maximise the social and environmental impact of the Games and its footprint."
For Los Angeles, involvement of professional services firms was a key element of the success of the 1984 Olympic Games. Arthur Young & Co. – now merged with Ernst & Whinney (commercially known as "EY" today) – had a crucial early role in the financial oversight and projections for the organizing committee and its primary partner on the LAOOC program, Mike Mount, became the LAOOC's Group Vice President for administration, including technology, materiel logistics, press operations, uniforms and more.
Ernst & Whinney was selected to operate the must-not-fail results processing and distribution program, running a stand-alone computer processing site in Long Beach as well as the results distribution at all of the venues.
Both were impressive performers on which the successful organization of the '84 Games relied heavily.
● Athletics ● Competition is heating up everywhere, no more so than in Ostrava, Czech Republic on Wednesday for the 60th Golden Spike meet (Continental Tour Gold), with five world-leading (outdoor) marks:
● Men/800 m: 1:44.14, Max Burgin (GBR)
● Men/3,000 m: 7:33.24, Joshua Cheptegei (UGA)
● Men/Steeple: 8:09.47, Getnet Wale (ETH)
● Men/10,000 m: 26:33.93, Jacob Kiplimo (UGA)
● Men/Javelin: 94.20 m (309-1), Johannes Vetter (GER)
Cheptegei was reported to be going after the 3,000 m world record of 7:20.67 from 1996, but was well short. Even so, it was a lifetime best for him. His countryman Kiplimo, the 2020 World Half Marathon Champion, ran away with the 10,000 m and moved to no. 7 on the all-time world list, with the no. 12 performance ever. He left a fine field in the dust: Bahrain's Birhanu Balew was second in 27:07.49, a national record, and Illiass Aouani (ITA) scored a 27:45.81 lifetime best in third.
Irish journalist Cathal Dennehy tweeted: Kiplimo "ran in Nike Mamba spikes. I asked him why he didn't run in the new-age super-spikes like the Dragonfly: 'It's not comfortable for me, but maybe in the Olympics I will use it. This Mamba is comfortable for me.'" Cheptegei and Kiplimo are scheduled to meet in Rome on 10 June over 5,000 m!
Vetter's throw in the javelin was his third meet over 90 m this season; he's the only one to get that far this season.
Beyond the leading marks were a slew of interesting sprints. American Fred Kerley braved cool, drizzly conditions to win the men's 100 m in 9.96 over Justin Gatlin (10.08) and Canada's Andre De Grasse (10.17). Kerley came back to finish second in the 200 m in 20.27, behind American Kenny Bednarek, who won in 19.93, his third sub-20 performance in three races in 2021!
In the women's 200 m, American star Sha'Carri Richardson won convincingly in 22.35 into a 1.1 m/s headwind, in her first race outside of the Americas. She is scheduled to run in the Diamond League opener in Gateshead (GBR) on the 23rd against a strong field, including Jamaican superstar Shelly-Ann Fraser-Pryce.
Grenada's 2012 Olympic men's 400 m champ Kirani James won his race in 44.72, giving him two wins on the season. Sweden's Mondo Duplantis edged American Sam Kendricks in the vault: 5.95 m (19-4 1/4) to 5.90 m (19-2 1/4).
The men's triple jump was won by world leader Hugues Fabrice Zango (BUR) at 17.20 m (56-5 1/4), but the bigger news might have been the season-ending right Achilles tendon rupture of reigning Olympic champ Christian Taylor of the U.S. He apparently underwent surgery in Germany the next day, but his opportunity to compete at the U.S. Trials in a month cannot be imagined. Taylor was fourth in the event at 16.36 m (53-8 1/4) through three rounds, but then passed his fourth round jump and fouled in the fifth round and retired.
On Tuesday (18th) in Eisenstadt (GER), Austria's Lukas Weisshaidinger took the world lead in the discus, winning at 68.40 m (224-5)
¶
Bad news from Nigeria, where 1968 double Olympic gold medalist Lee Evans of the U.S. finally succumbed on Wednesday (19th) to the effects of a heart attack suffered the week before.
Evans, 74, had been recovering and receiving support at the Babcock University Teaching Hospital in Ilishan (NGR) after collapsing on 12 May during a dinner with friends.
A legend at San Jose State during the "Speed City" days of the late 1960s and a superstar at the 1968 Olympic Games in Mexico City, Evans won the 400 m in world-record time at 43.86 – the first man to run under 44.00 – and then anchored the U.S. men to a world-record 2:56.16 in the 4×400 m relay.
He held the 400 m record for 20 years and won five U.S. titles in the 400 m or 440 yards, in 1966-67-68-69-72. He made the 1972 Olympic Team on the relay, but never got to run as Vince Matthews and Wayne Collett were banned from the Games after their protest on the awards stand and John Smith was injured and couldn't compete further.
Evans was a part of the "Olympic Project for Human Rights" at Mexico City and he and many other Black athletes wore black socks at the Games as a visible – if now forgotten – sign of protest, as well as "OPHR" buttons on their sweats. The 4×400 m medal winners – Evans, Larry James, Ron Freeman and Matthews – wore black berets on the podium as their form of protest during the awards.
Evans was also one of the sport's biggest attractions indoors, especially in 1970 in duel after duel with Martin McGrady, usually over 600 yards. He spent most of the last 20 years of his life as a coach in Nigeria, helping runners at all levels there.
● Boxing ● The new sponsorship of the International Boxing Federation (AIBA) by the Russian energy giant Gazprom is having immediate effects.
The federation has been in debt for years, last tracked at $16 million-plus in its financial statements, yet it announced $400,000 in prize money for the Asian Boxing Championships on Tuesday:
"Asian Boxing Championships medalists will receive prize money from AIBA for the first time in the history of the event. The prize fund is 400'000 USD, it will be distributed among gold, silver and bronze medal winners in each weight category.
"For the boxers who take first place, both men and women, the award is 10'000 USD. For the second, the prize money is 5'000 USD and for both bronze medalists, it is 2'500 USD each."
Said AIBA chief, Russian Umar Kremlev of the breakthrough offer, "We are following the initially planned strategy."
● Cycling ● The 104th Giro d' Italia continues with 13 of the 21 stages now complete and Colombia's Egan Bernal maintaining an impressive 45-second lead over Russian Aleksandr Vlasov and 1:12 over Damiano Caruso (ITA).
In Wednesday's 11th stage in Tuscany, Swiss Mauro Schmid, 21, took his first-ever professional win, outsprinting Alessandro Covi (ITA) to the line in 4:01:55 over the hilly 162 km route. Belgium's Harm Vanhoucke was third, breaking away from a four-rider chase pack. Belgium's Remco Evenepoel fell back from second to seventh overall, losing two minutes to the leader.
On Thursday, the 212 km stage 12 had four significant climbs from Turin to Bagno di Romana, with Italy's Andrea Vendrame, 26, winning his first UCI World Tour race. He outleaned Chris Hamilton (AUS) at the line, both timed in 5:43:08. New Zealand's George Bennett crossed ahead of Gianluca Brambila (ITA) for third, 15 seconds back.
Friday's race is a sprinter's special with a flat course over 198 km into Verona. Saturday's race features a major uphill finish, with a modestly hilly course set for Sunday.
¶
The UCI announced significant increases in minimum salaries and conditions for riders on the UCI Women's World Tour on Thursday:
"This minimum salary for salaried female riders was €15,000 in 2020, rising to €20,000 in 2021. It will reach €27,500 in 2022, before joining the minimum salary for riders of the men's UCI ProTeams (second level of men's professional road cycling teams) in 2023, which is currently €32,100.
"The introduction of the minimum salary in the UCI Women's WorldTeams was accompanied by other developments such as the introduction of health insurance, maternity leave, life insurance, a maximum number of race days and paid holidays. In addition to these developments, which are already in force, there will be an obligation to contribute to a pension plan from the 2022 season."
(€1 = $1.22 U.S.)
Why not raise the women to the same level as the UCI World Tour for men? The announcement noted: "The men's UCI ProTeams are the nearest equivalent to the UCI Women's WorldTeams in terms of resources, structures and the number of people they employ."
This is an improvement for sure, but signals that women's cycling has a long way to go to begin to approach the earning power of the men's World Tour.
● Football ● The Saudi Arabia football federation has proposed that the FIFA World Cup be held every two years. The proposal was announced on Wednesday (19th) in advance of the 71st FIFA Congress to be held online on Friday.
The proposal asks for a feasibility study to be carried out against the backdrop of an ever-busier calendar of domestic league matches and international games, either as friendlies or in continental competitions.
The idea has been floated numerous times and the tournament is expanding to 48 teams for the 2026 World Cup in Canada, Mexico and the U.S. Whether the calendar can be coordinated to allow for the hundreds of qualifying matches needed to select the teams, and also allow for domestic leagues and major continental events like the European and South American championships – major events on their own – is a major question to be reviewed.
● Gymnastics ● There is no resolution in sight to the USA Gymnastics bankruptcy case still ongoing at the U.S. Bankruptcy Court for the Southern District of Indiana, but the lawyers are still billing.
The report of operations for April was filed on Thursday, with total billings in the case now surpassing $14 million at $14,012,315. Of this amount, only $8,334,548 has been paid – 59.5% – and only $300,000 during the month.
A court-ordered settlement program has been underway for months without any reported movement according to court documents filed since. A potentially important hearing on an "end run" around the bankruptcy proceedings by four plaintiffs in the case could be heard on 26 May.
● Ice Hockey ● The IIHF men's World Championship is set to get started on Friday in Riga, Latvia, split among two arenas in the aftermath of the removal of planed co-host Belarus due to the continuing political unrest there.
The U.S. is slated to open on Saturday (22nd) in a tough Group B match with Finland at the Arena Riga. With the NHL playoffs in full swing, only one member of the 2019 Words team returns – Christian Wolanin, a defenseman with the non-playoff Los Angeles Kings.
A late addition to the squad was its head coach, Jack Capuano. An associate coach of the NHL's Ottawa Senators, Capuano was named on 10 May. He was the U.S. U-18 head coach at the 2005 Five Nations Cup and served as an assistant at both the 2016 World Cup of Hockey and the 2017 IIHF World Championship. Ottawa also did not make the NHL playoffs this season.
● Swimming ● Russian Kliment Kolesinkov continued his domination of the 2021 European Championships with his third gold medal in the 100 m Freestyle in 47.37, the second fastest time of the year behind only his world-leading 47.31 from April.
Kolesnikov already set two world records on the way to winning the 50 m Backstroke and added a leg on the winning 4×100 m Free Relay. And we're only halfway through the meet!
The other world-leading marks so far:
● Men/400 m Free: 3:44.18, Martin Malyutin (RUS)
● Women/50 m Free: 23.97, Ranomi Kromowidjojo (NED)
● Women/400 m Medley: 4:34.76, Katinka Hosszu (HUN)
On Thursday evening, Hungary's Boglarka Kapas claimed the no. 2 time of 2021 with a 2:06.50 win in the 200 m Fly over Hosszu (2:08.14). Russian Anton Chupkov defended his Euro 200 m Breast title in 2:06.99, moving him to no. 3 on the year list.
¶
In the meantime, a special, closed-entry meet of current and alumni American swimmers from Stanford, Texas and Texas A&M are in Austin for a high-level tune-up called the Longhorn Elite Classic.
In the Thursday morning sessions, Carson Foster ripped through a 4:11.56 in the men's 400 m Medley to move to no. 4 on the world list. Katie Ledecky won her 400 m Free heat in 4:02.38, which only she and two others have bettered this year.
Thursday evening's finals showed that Ledecky has not given up on the 100 m Free, as she out-touched reigning Olympic and World Champion Simone Manuel, 53.82-53.83. Those times are seasonal bests, but only around 20th on the 2021 world list. Ledecky then won the 400 m Free in 4:00.37, faster than anyone else in the world (but behind her world-leading 3:59.25)
Madisyn Cox won the women's 400 m Medley in 4:36.61, now no. 6 on the world list. The meet continues through Sunday.
¶
The second edition of the arbitration hearing between Chinese Olympic Freestyle star Yang Sun and the World Anti-Doping Agency is set for 25-27 May. Sun was banned for eight years for doping in February 2020 by a Court of Arbitration for Sport panel, but the swimmers successfully appealed to the Swiss Federal Tribunal that one member of the panel was prejudiced against him.
A second hearing was ordered, set to begin next week. WADA has taken pains to point out that the Tribunal's order concerned only one of the arbitrators and made no finding against the substantive award of the eight-year ban. Stay tuned.
● Wrestling ● The long-delayed National Wrestling Hall of Fame inductions for the Class of 2020 will take place online on 4-5 June, originating from Stillwater, Oklahoma.
The wrestlers and coaches inducted will include Dremiel Byers, the 120 kg World Greco-Roman champion in 2002; two-time NCAA Champion at 177 pounds for Lehigh in 1977 and 1978, Mark Lieberman; legendary coach Bruce Burnett and 2006 World 66 kg Champion Bill Zadick, who has gone on to coach the U.S. national Freestyle team, including at the 2016 Rio Games.
A special Order of Merit award will be presented to longtime USA Wrestling Communications Director Gary Abbott, a much-deserved honor for his devotion to promoting the sport at all levels. Congrats, Gary!
You can receive our exclusive TSX Report by e-mail by clicking here. You can also refer a friend by clicking here, and can donate here to keep this site going.
For our updated – as of 1 May – 506-event International Sports Calendar for 2021 and beyond, by date and by sport, click here!