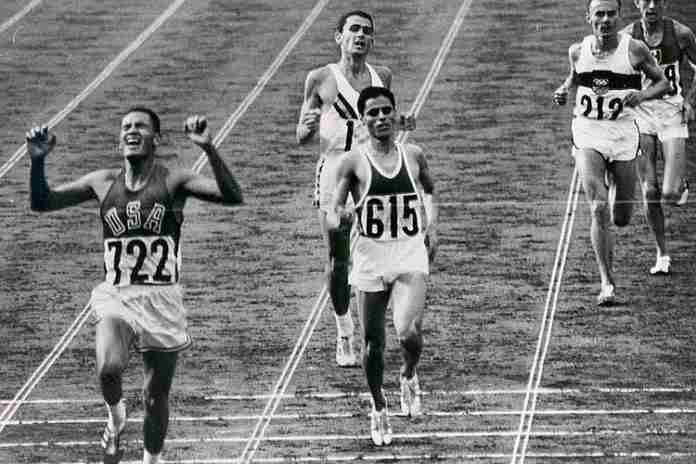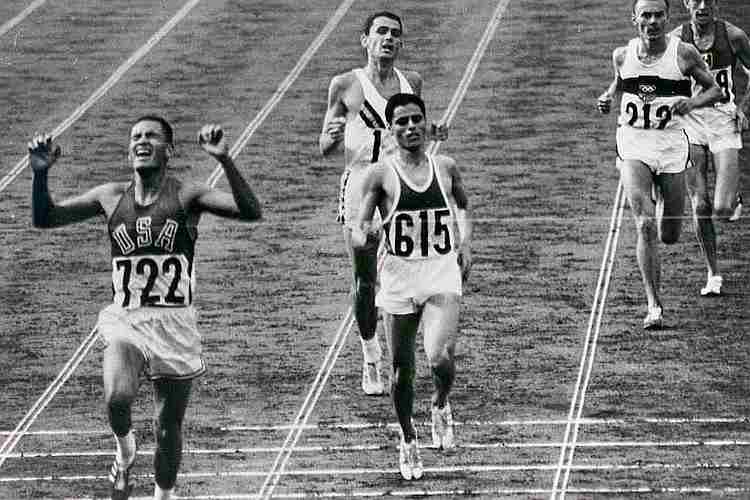 Key status updates on the urgent stories in Olympic sport:
≡ SPOTLIGHT ≡
Despite giving up a goal in the first minute, the U.S. Men's National Team pressured an aging Costa Rica side throughout the game and came away with a 2-1 victory in its sixth match of the 14-game schedule of CONCACAF World Cup qualifying.
Held in front of a noisy, partisan crowd in Columbus, Ohio, a long cross by Costa Rica's Ronald Matarrita found the foot of midfielder Keysher Fuller, who booted a right-footed shot that bounded away from U.S. keeper Zach Steffen and into the net for a 1-0 lead.
Stunned by the goal, the U.S. began a long, continuous pressure on the Costa Rican goal, holding 65% of the possession in the first half. It took some time, but a series of long passes, from the left side of the field to the right side and then a pass by midfielder Yunus Musah in the 25th minute found defender Sergino Dest at the top of the box. Dest took a dribble to his left and then sent a hard, crossing shot across the goal and into the net, past Costa Rican keeper Keylor Navas. The goal elated the nervous crowd, but the Americans maintained the pressure, finishing the half with a 6-3 edge in shots.
Navas suffered a shoulder injury and the Ticos changed keepers at half, bringing in Leonel Moreira, who would be involved quickly. The U.S. attack continued, but without success until the 66th minute.
Then a cross from Dest found forward Tim Weah, who sent a right-footed rocket towards Moreira which was ruled to have hit the post, then rebounded off Moreira for what was technically an own goal. No matter: U.S. 2, Costa Rica 1.
The U.S. had a 6-1 edge on second-half shots and maintained pressure throughout the final half and came away with a crucial win on home soil.
American coach Gregg Berhalter had nine new starters from the team that lost to Panama, 1-0, on Sunday, with a starting 11 that averaged just 22 years old. But they were far stronger than the veteran Costa Ricans and moved into sole possession of second place in the qualifying standings after six of 14 matches.
The other games on Wednesday included a surprising 4-1 win by Canada over Panama in Toronto; Jamaica scored a sensational 2-0 win over Honduras in San Pedro Sula, and Mexico prevailed over El Salvador in San Salvador, 2-0, in a game with 26 fouls, four yellow cards and two red cards.
At the close of the second window, that leaves Mexico with 14 points (4-0-2), the U.S. with 11 (3-1-2), Canada with 10 (2-0-4) and Panama with 8 (2-2-2). The next window comes in early November, with the U.S. facing Mexico in Cincinnati on the 12th.
≡ THE 5-RING CIRCUS ≡
● XXIV Olympic Winter Games: Beijing 2022 ● Australian Olympic Committee chief John Coates told a National Press Club audience in Canberra that it will not be pressuring Winter Games host China on human rights violations ahead of February's event:
"[T]he IOC's remit is to ensure that there is no human rights abuses in respect of the conduct of the Games within the national Olympic committees or within the Olympic movement.
"We have no ability to go into a country and tell them what to do. All we can do is to award the Olympics to a country, under conditions set out in a host contract … and then ensure they are followed."
Coates, one of the most influential International Olympic Committee members, noted that the IOC's efforts to help move athletes and sports officials out of Afghanistan related to protecting them, not changing government policies.
"Having athletes from 206 National Olympic Committees and the IOC Refugee Olympic Team united in competition, living together, exchanging opinions, sharing their life stories and dreams – that really matters."
● Games of the XXXV Olympiad: Brisbane 2032 ● It hasn't taken long for a political fight to develop over the 2032 Games, with the Premier of Queensland naming herself as Olympics Minister and a fight over the allocation of seats on the to-be-formed organizing committee board of directors.
Queensland Premier Annastacia Palaszczuk added the role of Minister for the Olympics – she is already the Queensland Minister of Trade – last week, which has drawn criticism from her usual critics, but continues to raise her already-high profile.
Then, Ted O'Brien, a Member of Parliament serving as Prime Minister Scott Morrison's envoy to help with the formation of the organizing committee, said that Queensland was trying to take control of the board and potentially appoint nine directors, while the national government would get four. Since this would not be in line with the agreement to "share power," O'Brien said:
"If the Premier wishes to impose her will in breach of the federal and state agreement I will be left with no choice but to recommend to the Prime Minister that we withdraw from the 50-50 partnership – everything will go," including the Federal funding for the Games!
O'Brien withdrew his remarks and work on the bill creating the organizing committee continues. All this a little more than three months after Brisbane was awarded the Games in Tokyo.
● Games of the XXXVI Olympiad: 2036 ● India was one of the countries irritated by the swift selection of Brisbane for 2032, so it is wasting no time in making sure the IOC knows it is interested in 2036.
Indian Olympic Association chief Narinder Batra told local media that the bid would have events in multiple cities to use existing facilities. He suggested the newly-rebuilt, 132,000-seat Narendra Modi Stadium – the Motera – in the western India city of Ahmedabad as the site for the Opening Ceremony and for track & field.
Batra said he projects that the site for the 2036 Games "will be finalized in two-three years, and we are currently discussing with IOC."
● U.S. Olympic & Paralympic Committee ● U.S. gymnastics stars Simone Biles, McKayla Moroney, Maggie Nichols and Aly Raisman sent a letter to Senators Richard Blumenthal (D-Connecticut) and Jerry Moran (R-Kansas) on Wednesday, asking the U.S. Congress to remove the board of the USOPC.
Congress will have this power as of 30 October per the Empowering Olympic, Paralympic and Amateur Athletes Act, passed in 2020, and largely the handiwork of Blumenthal and Moran. The letter included:
"We believe it is time for Congress to exercise its authority over the organization it created by replacing the entire USOPC board with leadership willing and able to do what should have been done long ago: Responsibly investigate the systemic problem of sexual abuse within Olympic organizations — including the USOPC — and all efforts to conceal it," and
"Since being aware of Nassar's abuse, the USOPC's top priority has been to hide culpability and avoid accountability. We believe the Board's past actions demonstrate an unwillingness to confront the endemic problems with abuse that athletes like us have faced and a continued refusal to pursue true and necessary reform of the broken Olympic system."
Blumenthal and Moran noted in a joint statement: "This oversight mechanism requires that Congress develop procedures to appoint a new board before dissolving the old one, and must be approved by the House and Senate before being signed by the President."
Observed: The Congress will have this power as of 30 October, but if it were to use it and unseat the USOPC Board, the International Olympic Committee will begin considering suspension of the USOPC. Such an act by a government against a National Olympic Committee is a direct violation of the Olympic Charter and the IOC has suspended numerous NOCs on this issue in the past.
Individual IOC members have noted that the organization would pursue sanctions on this issue against the U.S., which could have an impact on American participation in the upcoming Beijing 2022 Olympic Winter Games.
If so, would then Congress then try to pass legislation barring American broadcasters NBCUniversal and Discovery, Inc. – the IOC's two largest rights-holding broadcasters – from paying their rights fees?
¶
A lengthy investigative report by Scott Reid in Wednesday's Orange County Register details the departure of 1984 triple Olympic gold medalist Nancy Hogshead-Makar from her position as a legal advisor and senior director of the Women's Sports Foundation in 2014 because she would not agree to refrain from publicly discussing sexual abuse or harassment.
The story explains that Hogshead-Makar, a well-known lawyer and activist on women's issues, was offered a two-year, $10,000-per-month contract extension as senior director for advocacy for the Foundation, but on the express condition that "Hogshead-Makar could not publicly discuss or write about sexual abuse or harassment, according to a letter of agreement and other WSF documents obtained by the Southern California News Group."
Hogshead-Makar said that the Foundation "gave in to pressure" from the U.S. Olympic Committee (as then known), "at a time when the relationship between the WSF and the USOPC was strained over Hogshead-Makar's criticism of the USOPC, USA Gymnastics and USA Swimming's handling of sexual abuse cases."
Said Hogshead-Makar in the story, speaking for the first time publicly about the incident, "If you don't want me talking about sexual abuse just fire me."
Hogshead-Makar is a member of the potentially-powerful Commission on the State of U.S. Olympics and Paralympics, authorized by Congress, but which has yet to meet.
● Athletics ● Completely shocking announcement from Athletics Kenya on Wednesday that distance star Agnes Tirop, 25, had died.
"Tirop was found dead at their home in Iten after she was allegedly stabbed by her husband. We are still working to unearth more details surrounding her demise."
Tirop was in the prime of her career, having won World Championships bronze medals in the 10,000 m in 2017 and 2019, was fourth in Tokyo at 5,000 m and set a women's-only world record at 10 km at 30:01 in September.
Kenyan police are looking for her husband, Emmanuel Rotich, as a suspect.
This comes only days after three-time World Cross Country Team champion Hosea Mwok Macharinyang, 35, was found dead at his home in Murkwijit, a possible suicide. He was a member of Kenya's winning teams at the 2006-07-08 Cross Country Worlds and retired in 2012, but was considering a comeback.
● Canoeing ● New Zealand superstar Lisa Carrington, winner of three Kayaking golds in Tokyo this summer, had hinted that she might retire, but posted a photo of her on the water on Instagram, adding "Feels good to be back at the office … The next adventure awaits #paris2024″.
In Tokyo, Carrington, 32, won the K-1 200 m, K-1 500 m and teamed with Caitlin Regal to win the K-2 200 m. She won a gold and a bronze at Rio 2016 and will be 35 at the time of the Paris Games.
● Cycling ● The woman who wanted to get a sign on television during the opening stage of the Tour de France and ended up causing a massive, 50-rider crash, appeared in a French court in Brest on Thursday.
The woman, 31, who has not been named, is charged with endangerment and "unintentional injury." In addition to the criminal charges, the Professional Cyclists Association (CPA) has joined, asking for a symbolic one Euro fine. She expressed remorse for her actions, with the crash considered an accidental follow-on to her attempt to get on television.
Prosecutors asked for a four-month suspended sentence; the ruling was postponed to 9 December.
● Football ● Just when the FIFA universe could not get more crazy, FIFA President Gianni Infantino (SUI) visited Israel and was due to visit the member federation in Palestine earlier this week and:
● After meeting with Infantino, Israeli Prime Minister Naftali Bennett released a statement including:
"During their meeting, the FIFA president raised the idea that Israel, in addition to the countries of the region, led by the United Arab Emirates, participate in hosting the 2030 World Cup."
● Speaking at the 10th Jerusalem Post Conference, Infantino was asked about the possibility of having FIFA events in Israel:
"You need to have vision, dreams and ambitions. In recent months, I was in Dubai where the UAE Football Association and the Israel Football Association have signed an historic agreement. I think that co-hosting is the future, so why not dreaming and thinking about it, be it at youth or senior level, men or women, because the FIFA World Cup has this unique magic in bringing people together and in uniting people"
and
"We have been speaking a lot in recent months after the UAE and Israel signed their normalization agreement. So perhaps co-hosting is an option. The next World Cup after Qatar will be hosted by Canada, Mexico and the United States – obviously three huge countries. So why not Israel?"
● Infantino was supposed to meet with the Palestinian Authority and its football federation, but this was canceled in protest of Infantino's attendance at an event at the new Museum of Tolerance in Jerusalem, which it said was a "violation of the Islamic religion." The facility is reported to be on the site of ruins of an ancient Islamic cemetery in Jerusalem.
Observed: There is no chance of FIFA returning to the Middle East in 2030 after the 2022 World Cup will be held in Qatar. But Infantino, ever the promoter, places himself as an accelerator of bridge-building in the region after the signing of the 2020 Abraham Accords, which created first-time, formalized relations between Israel and the UAE and Israel and Bahrain.
More impactful for the region and more within its combined capabilities would be a FIFA Women's World Cup, which will be in Australia and New Zealand in 2023. The next available edition will be in 2027.
● Ice Hockey ● The new President of the International Ice Hockey Federation indicated that harsher sanctions for racist behavior must be enabled in the IIHF rules.
In a Reuters interview, Luc Tardif (FRA) noted that the Ukrainian Ice Hockey Federation's 13-game suspension given to forward Andriy Deniskin (HC Kremenchuk) for racial taunting of HC Donbass defender Jalen Smereck (USA, who is black) is not enough.
"Thirteen games, that's a third of the [Ukranian Hockey League] season. That's still a lot, but we don't think it's enough."
Tardif has asked the IIHF's ethics committee to determine if further sanctions by the IIHF itself are warranted and can be imposed. And, "We will have to spend the year encouraging federations to introduce a scale of sanctions. If not, they won't have any tools to hand them out."
Smereck has left HC Donbass under a contract buy-out, and Tardif said he would be contacting him. "He needs to feel that things will be changing."
● Short Track ● The possibility of race-fixing has been raised in the aftermath of the removal of South Korean star Suk-hee Shim – a four-time Olympic Winter Games medalist – from the national team and the ISU World Cup season, after the disclosure of text messages from Shim back in 2018.
The Yonhap news agency reported that the text messages surfaced from a leaked document from the trial of former national team coach Jae-beom Cho, who was found guilty of abuse and is serving 13 years in prison. The messages included "Shim's expletive-laden text exchanges with a coach during the 2018 PyeongChang Winter Olympics."
In one message, Shim wrote she would try to make fellow star Min-jeong Choi "the female Steven Bradbury," referring to the 2002 men's 1,000 m race in which everyone except Bradbury (AUS) crashed, allowing him to win an improbable gold in Salt Lake City.
As it turned out in 2018, Shim and Choi crashed on the final turn in the women's 1,000 m in PyeongChang; Shim was disqualified and Choi ended up fourth. The story noted:
"With the collision originally seen as being unfortunate now being viewed in a much different light, Shim is faced with questions that she tripped up Choi out of spite, as Choi was trying to make a move on the outside."
The Korean Skating Union is now investigating the matter further.
● Ski Jumping ● Norway's Maren Lundby is the defending Olympic Winter Games champion in the women's ski jump, but will not compete in Beijing in 2022.
She told NRK television, "Ski jumping is a sport with a lot of demands, weight is part of it. My body has changed naturally lately and for this reason I don't want to sacrifice everything to be at the best level in Beijing.
"It's a difficult decision to make, because I would like to jump, but this season, it doesn't work."
There are weight requirements in ski jumping and pressure on jumpers to maintain a low weight to get better results. Lundby, still just 27, indicated she will return to jumping in the future, but not now. She would have been one of the gold-medal favorites in Beijing; rest assured, there will be more to this story in the future.
● Triathlon ● A bitter campaign has been waged over the past seven weeks against Triathlon Australia by 1994 and 1997 World Champion Emma Carney, now 50, accusing the federation of incompetence, inappropriate spending, lack of communication and now, possible race manipulation. In last Sunday's Brisbane Courier-Mail:
"Three Australian coaches have independently said they were told by Triathlon Australia that they only wanted certain athletes to win qualifying races in the lead up to Tokyo so they could boost their [ITU] rankings and secure the extra [Olympic] quota spots."
The coaches said they did not cooperate and the matter is now being reviewed by Sport Integrity Australia. Triathlon Australia responded this way in the Sunday Telegraph:
"No race results are predetermined, particularly in an open, international field. As with all sport, athletes must perform to win. However, Triathlon Australia unashamedly maximised its opportunity to qualify its quota of athletes through specific race scheduling." Even with a full team, Australia did not win a medal in the sport in Tokyo, a major disappointment.
The federation posted an open letter on its Web site on 6 October, calling Carney's attacks a "relentless, unfounded, concerted campaign of destabilisation," and
"Since this concerted campaign of destabilisation began, Triathlon Australia has repeatedly offered to meet with the former elite triathlete to provide an opportunity to discuss their concerns directly, but all of these offers have been rejected. In addition, we have respected the independent processes that have been undertaken as a result of these serious allegations, and we have undertaken our own internal reviews, choosing to remain respectfully silent whilst these processes were undertaken. We have complied in full with all requests for information and cooperation made by Sport Integrity Australia, Sport Australia and the AIS, and we have remained in close contact with the Federal Minister for Sport throughout the protracted campaign."
Observed: In today's report alone: stabbing and suicide in Kenya, racist abuse in Ukraine, sexual abuse and possibly corruption in South Korea and accusations of malfeasance and possible race-fixing in Australia.
It's not just in the U.S., folks.
≡ AT THE BUZZER ≡
One of the most improbable, seemingly impossible finishes in the Olympic history took place on 14 October 1964, on the first day of track & field in Tokyo.
American Billy Mills – the U.S. Trials runner-up – hardly considered a threat to world-record holder Ron Clarke of Australia, had the lead in the final of the men's 10,000 m final at the halfway mark, and he was surprisingly in contention for medal with two laps remaining, running with Clarke and Mohammed Gammoudi (TUN) and well ahead of the rest.
On the final lap, Gammoudi squeezed between Clarke and Mills on the back straight, but his lead evaporated as Clarke closed on the home straight. But Mills unleashed a brilliant sprint to pass them both and win in an American Record 28:24.4, with Gammoudi second (28:24.8) and Clarke third (28:25.8)! Wrote Cordner Nelson in Track & Field News:
"Then suddenly happened a rare moment which made even mediocre track fans say, 'That was worth the trip, alone'. A hundred and fifty pounds of fighting man went into action with an all-out sprint which abruptly turned sane men into screaming hysterics. With each stride of his 5′-11″ frame the Marine Lieutenant bore down on his rivals, surging past a mass of lapped runners, past Clarke and Gammoudi 50 yards from the tape so fast that Clarke was stunned and gave up the chase. With a wild grin, Billy Mills hit the tape, arms upraised in a leap of sheer joy."
Mills, an Oglala Sioux, became an overnight immortal; it's not well remembered that he finished 14th in the Olympic marathon in 1964 as well. He is a member of the U.S. Olympic Hall of Fame and the National Track & Field Hall of Fame and has devoted his life to bettering the lives of tribes across the country.
His come-from-nowhere victory in the Tokyo 10,000 m has been a coach's lesson for decades in what belief, training and perseverance can achieve. In that, Mills really is immortal.
You can receive our exclusive TSX Report by e-mail by clicking here. You can also refer a friend by clicking here, and can donate here to keep this site going.
For our 743-event International Sports Calendar for 2021 and beyond, by date and by sport, click here!