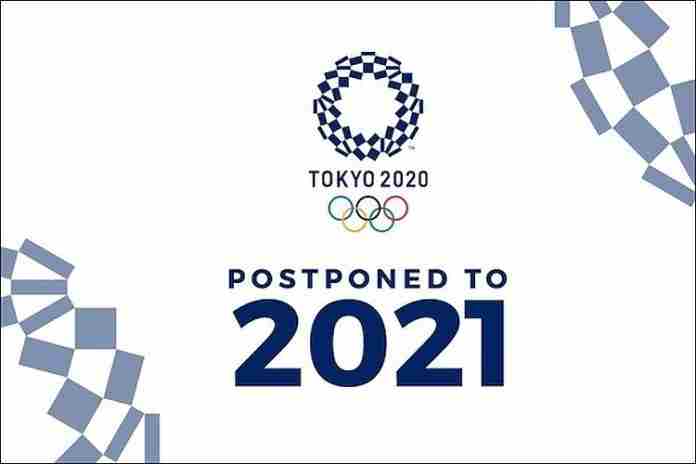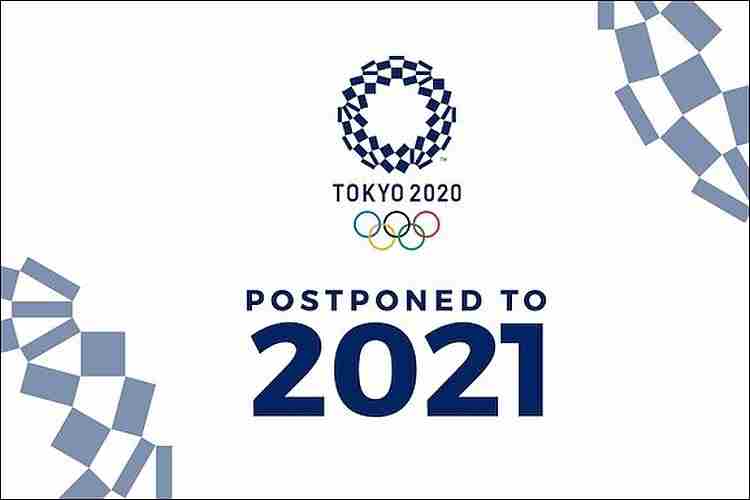 (★ Friends: So many thanks for 31 generous donations toward the December bill for server and support costs; with the overage from the summer, we're at 79% of our goal. If you would like to join in, please donate here. Your enthusiasm keeps this site going. ★)
What a year we had in 2020, but with a lot we'd like to forget!
The coronavirus pandemic cast a long, worldwide shadow this year, but while the action on the fields of play was greatly diminished, the intrigue, politics and turmoil within the Olympic Movement accelerated, as seen in our selections of the top-10 stories of the year.
No. 10: Olympic icon Rafer Johnson passed at age 86
Much more than simply a sports star and a two-time Olympic medal winner, Rafer Johnson passed away on 2 December at his home in Sherman Oaks, California. He is best remembered for his dramatic 1960 Olympic decathlon win in Rome, following a silver-medal performance in Melbourne in 1956.
But his post-competition career was even more stellar. Johnson was a star in everything he did, as an actor, broadcaster, social activist, co-founder of Special Olympics California, a senior executive with Continental Telephone and on numerous civic committees and boards, including the Los Angeles Olympic Organizing Committee. He helped find Peter Ueberroth to run the 1984 Games, which saved the Olympic Movement from an uncertain future, then was asked to be the final torchbearer at the Opening Ceremonies at the Los Angeles Memorial Coliseum.
As celebrated as Johnson's 1960 Olympic win is, he's still underrated as an athlete. Consider his lifetime bests from a career that ended in Rome, as a three-time world-record setter with a best of 8,683 (or 7,982 on today's scoring tables):
● 100 m: 10.3 (1957); 400 m: 47.9 (1956); 1,500 m: 4:49.7 (1960); 110 m hurdles: 13.8 (1956);
● High jump: 1.89 m [6-2 1/4] (1955); vault: 4.10 m [13-5 1/4] (1960); long jump: 7.76 m [25-5 1/2] (1956);
● Shot: 16.75 m [54-11 1/2] (1958); discus: 52.50 m [172-3] (1960); javelin: 76.75 m [251-9] (1960).
In his Athletics International newsletter, British statistician Peter Matthews noted that "If you add up his individual pbs, his perfect score would be 8626. … Bear in mind that his high jump and pole vault pbs may appear very weak by today's standards but they were achieved before the Fosbury Flop and fibreglass poles revolutionised those events." Translation: a 1960 Rafer Johnson transplanted into the 21st Century could be a medal contender at Tokyo in 2021! He was that good.
No. 9: Financial implosion in collegiate athletics threatens Olympic-focused sports
The coronavirus pandemic severely impacted university sports programs, leading to cuts of hundreds of teams across many sports, with Olympic-focused sports being hit hard.
Stanford alone dropped 11 varsity sports, including fencing, field hockey, rowing, sailing, synchronized swimming, men's volleyball and wrestling. Clemson dropped men's cross country and track & field. Michigan State cut swimming & diving and Minnesota is dropping men's indoor track, men's tennis and men's gymnastics. These are among the biggest athletic programs in the country, but which all face substantial spending deficits.
In September, the University of California, Riverside's Budget Advisory Committee recommended eliminating intercollegiate athletics altogether.
If this financial crisis persists, the enormous "pipeline" of talent which fills the U.S. Olympic Team will be compromised. Cooperative efforts to combat this are already under way with the U.S. Olympic & Paralympic Committee, multiple U.S. National Governing Bodies and individual sport groups which have formed associations to promote their sports on the collegiate level. This is a problem which has no easy or quick solution.
No. 8: U.S. Women's National Team suit for "equal pay" fails in court
The high-profile 2019 class-action suit by the U.S. Women's National Team against the U.S. Soccer Federation was supposed to demonstrate discrimination by the federation "for paying them less than male players on the [Men's National Team] and subjecting them to unequal working conditions."
On 1 May, U.S. District Judge R. Gary Klausner's decision declared that the women's claims on unequal conditions could go to trial, but that the main claims were without merit, granting summary judgement on those issues.
He stated that for the women to prevail on an Equal Pay Act claim, they must show that they were paid less than the Men's National Team for the same work. The evidence cited showed that payments to the Women's National Team from 2015-19 was $24.5 million (in 111 games) vs. $18 million for the men (in 87 games), and on a per-game basis, was $220,747 for the women vs. $212,639 for the men. This did not include the payments to the women's team for playing in the National Women's Soccer League. Game over.
Klausner further noted "This approach – merely comparing what each team would have made under the other team's [collective bargaining agreement] – in untenable in this case because it ignores the reality that the MNT and WNT bargained for different agreements which reflect different preferences, and that the WNT explicitly rejected the terms they now seek to retroactively impose on themselves."
The plaintiffs and the USSF reached a settlement on the working conditions claims, in part so the Women's National Team can now appeal Klausner's decision to the Ninth Circuit Court of Appeals in 2021. But 2020 was a major letdown for what had been promoted as a major victory for women in the workplace for the 2019 FIFA Women's World Cup champions.
No. 7: To protest or not to protest?
The stunning 25 May death of George Floyd, owing to the actions of police officers in Minneapolis, Minnesota, triggered a national and international reaction that raised the interest in demonstrations and protests during the Olympic Games in Tokyo and other events.
In January, the IOC Athletes' Commission had issued guidelines around Rule 50 of the Olympic Charter, which bans protests at the Olympic Games. In the aftermath of Floyd's death, the IOC Executive Board asked the Athletes' Commission last June to survey athletes from the 206 National Olympic Committees on their view once again.
Although the Athletes' Commission recommendations won't be submitted until the first quarter of 2021, the likely outcome has already been telegraphed. A 10 December statement from Athletes' Commission chair Kirsty Coventry (ZIM) included:
"While the consultation is still ongoing, from what we have heard so far through the qualitative process, the majority:
● "emphasize the right of free speech which is respected at the Olympic Games; and
● "express support for preserving the ceremonies, the podium and the field of play"
For its part, the USOPC stood behind its Council on Racial and Social Justice and will "allow for peaceful actions that specifically advocate for human rights and racial and social justice, and distinguishes those acts from to-be-defined 'divisive demonstrations' – including, but not limited to, currently prohibited acts of hate speech, racist propaganda, political statements and discrimination." What that actually means in July and August of 2021 vs. the same period in 2020 is yet to be seen.
No. 6: Athletics world records fall, but was it the athletes or the shoes?
Although the world track & field schedule collapsed in 2020, it was one of the best in recent memory for records, especially in distance racing. New marks were installed for the men's 5,000 m, 10,000 m and Hour on the track and the 5 km, 10 km and Half Marathon on the roads. For women, new marks came in the 5,000 m and Hour on the track, plus the Half Marathon on the road.
But was it the shoes? The introduction by Nike of its Vaporfly% series of shoes with multiple carbon plates that cushions the foot and returns energy to the wearer in 2019 caused World Athletics to issue multiple new regulations:
● In January, it prohibited soles thicker than 40 mm and limited interior "plates" to one only, and required that as of 30 April, "any shoe must have been available for purchase by any athlete on the open retail market (online or in store) for a period of four months before it can be used in competition."
● In August, further rules clarified that "Approved shoes [must] be made available prior to an international competition for distribution to any uncontracted elite athlete" and cut the allowed plate thickness for track races to 20 mm up to 800 m and 25 mm for 800 m and above.
● In December, another amendment allowed "development shoes to be worn in international competitions and competitions sanctioned by Member Federations where World Athletics rules are applied, prior to their availability to other athletes, upon approval of the shoe specifications by World Athletics."
This had been a controversy around Nike shoes in 2019 and 2020, but at the World Half Marathon Championships in Valencia (ESP) in early December, Kenyan Kibiwott Kandie set a stunning world record of 57:32 in adidas adizero Adios Pro, and Valencia Marathon winners Evans Chebet (KEN) and Peres Jepchirchir (KEN) also wore the adizero Adios Pro. So the race is on for the best shoe for Tokyo.
Not in doubt was the brilliance of Louisiana native Mondo Duplantis – who competes for Sweden – in the pole vault. He claimed new highs with world records of 6.17 m (20-2 3/4) indoors in Poland on 8 February and then 6.18 m (20-3 1/4) a week later in Glasgow. He chased the 1994 outdoor world best by Sergey Bubka (UKR) all summer, finally clearing 6.15 m (20-2) on 17 September in Rome. He won all 16 of his meets and had nine of the 10 highest jumps during the season, in which he was the year's outstanding athlete.
No. 5: Paris 2024 events approved, adding "Breaking" to the program
The International Olympic Committee formally approved the events to be contested at the Games of the XXXIII Olympiad in Paris in 2024. Added to the existing 28 "core" sports were four requested by the French organizers: Skateboarding, Sport Climbing, Surfing – to be held in Tahiti – and Break Dancing, known as "Breaking."
The IOC rejected all 41 requests for additional by the existing-sport federations, meaning that events like cross-country running in Athletics, and the 50 m Backstroke, Breaststroke and Butterfly in Aquatics were pushed aside. With baseball/softball and karate not picked by Paris, after having been included for Tokyo, the total number of events was reduced from 339 to 329. Moreover, an athlete quote of 10,500 is being strictly enforced for Paris, a reduction from the 11,092 expected to compete in Tokyo.
The bad-actor federations of weightlifting and boxing were punished. Weightlifting saw its competitor quota reduced to just 120 for Paris, after having 260 in Rio in 2016. Boxing was reduced to 252 in 13 weight classes vs. 286 in Tokyo.
As it was Paris 2024 that asked for the added sports and not the IOC, the latter's hands are clean on the add-on sports, but as IOC chief Thomas Bach noted, "There is also a strong focus on youth." The increasingly-desperate chase for a younger viewing audience for the Games was most especially apparent in the inclusion of "Breaking," which has only appeared in the 2018 Youth Olympic Games in Argentina and not in any of the continental Games. Whether these sports contribute to a wider audience won't be known until after Tokyo.
Not everyone is enthusiastic about the experiment. Jesse Squire, whose Twitter handle is "@tracksuperfan" commented on an Olympic Channel surfing video asking to name a spin over a wave, replied "Stealing entries from legitimate Olympic sports."
No. 4: Weightlifting descends into chaos
The power of the news media in international sport was demonstrated on 5 January, when the German ARD network documentary "Secret Doping – Lord of the Lifters" aired and accused 81-year-old International Weightlifting Federation President Tamas Ajan (HUN) of multiple offenses, with first-hand admissions of heretofore unknown doping of teen lifters in Thailand.
Ajan was forced to "step away" from the IWF Presidency on 22 January, with American Ursula Papandrea Garza installed as Interim President. But Ajan continued to conduct federation affairs until 15 April, even while the IWF hired Canadian law professor Richard McLaren to investigate the situation.
McLaren's 4 June report described Ajan's absolute control of the IWF, with allegations of vote-buying and doping results cover-ups (171 results in question), with as much as $10.5 million in IWF funds unable to be accounted for, and a lot more.
Although Ajan had left the scene, there was still considerable resistance to reform of the federation and on 13 October, Papandrea Garza was dismissed and replaced two days later by British physician Dr. Michael Irani, head of the IWF's highly-suspect Medical Commission.
The IOC released a statement on 14 October that it was "very worried" about these developments and on 25 November noting "there have been some more concerning developments and further media reports [from ARD] indicating that the former President of the IWF, Tamas Ajan, intervened to delay the results management process of adverse analytical findings involving weightlifters from Azerbaijan."
In his year-end message, Irani noted "cheating and malfeasance of others" and added "We must be determined to do better." If they do not, the sport will be forced off the 2024 program and may never return.
No. 3: Congress passes the Empowering Olympic, Paralympic and Amateur Athletes Act of 2020
One of the outcomes of the long-running Nassar abuse scandal in gymnastics was the 30 October passage of S. 2330, the "Empowering Olympic, Paralympic and Amateur Athletes Act of 2020." The bill was primarily the work of Senators Jerry Moran (R-Kansas) and Richard Blumenthal (D-Connecticut) and started with "USA Gymnastics and the United States Olympic Committee knowingly concealed abuse by Larry Nassar, leading to the abuse of dozens of additional amateur athletes during the period beginning in the summer of 2015 and ending in September 2016."
It included significant reforms of the way the U.S. Olympic community will work in the future:
● The law allows the Congress, by Joint Resolution of both the House and Senate, to either (1) dissolve the USOPC Board of Directors and prescribe "adequate procedures" for the formation of a new Board, and (2) to terminate the recognition of a National Governing Body which "has failed to fulfill its duties."
These powers do not come into effect until 30 October 2021, but if undertaken, are clear violations of the Olympic Charter's prohibition again governmental interference in sport, and could lead to a suspension of the USOPC by the International Olympic Committee. In fact, these provisions violate the Charter now, but the IOC has many bigger fish to fry at present.
● Athlete representation on the USOPC Board and committees and on the boards and committees of National Governing Bodies was targeted at a minimum of 33.3%.
● The USOPC-funded "Office of Athlete Ombuds" was defined to offer "independent advice to athletes at no cost about the applicable provisions of this chapter" and especially with regard to disputes over participation in the Olympic Games, Pan American Games and so on. The law essentially extends an attorney-client privilege to discussions between athletes and the Athlete Ombuds office, and prohibits reprisals against anyone who uses this service.
● Instances of child abuse must be reported to law enforcement and to the U.S. Center for SafeSport if made known to either the USOPC or to any of the National Governing Bodies.
● The section concerning the U.S. Center for SafeSport allows for the use of a standard of "preponderance of the evidence" – a 51% standard – in its decisions. The USOPC is now required to fund the Center for SafeSport at $20 million per year on the first business day of the new year.
A new, 16-member commission was formed to study the USOPC and suggest improvements by the end of July 2021. Thus far, only six of the 16 members have been nominated, but this body's work could have a profound influence on the future of the USOPC as currently constituted.
No. 2: WADA vs. Russia and everyone else
This wasn't the easiest year for the World Anti-Doping Agency. Even before its sanctions on the Russian Anti-Doping Agency were slashed by the Court of Arbitration for Sport on 17 December, it was already under pressure from many sides.
The U.S. Anti-Doping Agency chief, Travis Tygart, has waged a continuous campaign against WADA for changes in its rules and governance. He was loudly joined by the U.S. Office of National Drug Control Policy in its 17 June report, which threatened to reserve the U.S. annual dues payment of $2.71 million to WADA unless the U.S. received more representation. The detailed WADA reply noted:
● "[I]n February 2020, nations of the Americas met in Ecuador for their annual inter-governmental meeting to discuss mutual anti-doping interests; including, the important topic of representation on WADA's Board and ExCo for the 2-year period following the meeting. To our knowledge, the U.S. government did not attend that meeting to seek a seat on the WADA ExCo."
● "Unlike previous years, for 2020, the U.S. government did not submit any nominations for U.S. members or Chairs to any Standing Committees, including the Athlete Committee."
● The reply also emphasized that if governance positions were based on contributions, "it would eliminate the potential of the majority of nations from ever holding a seat on the WADA ExCo or Board."
This tug-of-war hasn't been settled yet. But the U.S. further inserted itself into the international doping scene with the passing into law of the Rodchenkov Anti-Doping Act of 2019. In addition to providing criminal penalties for those assisting in doping, it also allows for "extraterritorial Federal jurisdiction over an offense under this section." WADA's reply declared:
"No nation has ever before asserted criminal jurisdiction over doping offences that occurred outside its national borders – and for good reason. It is likely to lead to overlapping laws in different jurisdictions that will compromise having a single set of anti-doping rules for all sports and all Anti-Doping Organizations under the World Anti-Doping Code (Code). This will have negative consequences as harmonization of the rules is at the very core of the global anti-doping system."
The Russian case was the biggest blow, severely undercutting WADA's proposed sanctions on Russia's participation in the Olympic and Winter Games and world championships in other sports. From a four-year ban with only an opportunity for athletes to petition to show they are clean, the Court of Arbitration for Sport cut the suspension to two years and allows Russian athletes to compete in a revised, less-branded uniform, and without the national flag or national anthem. The world-wide response was mostly anger, often directed at WADA as much as the Court. As yet, WADA has not announced an appeal.
Last came the Swiss Federal Tribunal's decision on 23 December on the appeal of China's star swimmer Yang Sun from an eight-year ban imposed by the Court of Arbitration for Sport. On the basis of possible bias of one of the arbitrators, the matter has been remanded for another hearing.
Surely, the WADA team is happy to see 2020 in its rear-view mirror.
No. 1: Covid postpones Tokyo 2020 and implodes world sport
The coronavirus pandemic was easily the top story of 2020, crushing the international sports calendar in its wake and forcing the first-ever postponement of an Olympic Games to the following year.
Although the virus was initially contained in Japan itself, its worldwide spread caused the World Health Organization to declare a pandemic on 11 March and the IOC announced it was looking at alternative scenarios on 22 March. Agreement with the Japanese government to postpone the Games was announced on 24 March, with the new dates agreed a few days later as 23 July-8 August of 2021.
The rest of the world's sports calendar was eliminated soon after and other than a few made-up events, has not really recovered. Many of the winter sports are in play, but with heavy anti-virus restrictions and few or no spectators.
The IOC announced its estimated costs of $800 million for the delay, with $650 million in direct costs such as continuing support of its scholarship holders and Games operations and $150 million to support International Federations and National Olympic Committees. The U.S. Olympic & Paralympic Committee asked the U.S. Congress for $200 million in relief, with $50 million in direct athlete payments and $150 million for the National Governing Bodies, but was rebuffed.
But most of the added costs will fall on Japan:
● The cost of postponing the Games by a year are estimated at 198 billion yen (~$1.90 billion), with the organizers paying ¥103 billion (~$989.4 million), the Tokyo government paying ¥80 billion (~$768.5 million) and the national government, ¥15 billion (~$144.1 million).
● Coronavirus countermeasures are estimated at ¥96 billion (~$922.0 million), with the national government contributing ¥56 billion (~$537.9 million) and the Tokyo government, ¥40 billion (~$384.2 million).
● Added up, the total added expense is projected at ¥294 billion (~$2.82 billion). The Tokyo organizers will pay ¥103 billion (~$989.4 million), the Tokyo government will contribute ¥120 billion (~$1.15 billion) and the national government, ¥71 billion (~$681.7 million).
● The overall budget for the Tokyo Olympic project now sits at ¥1.64 trillion or about $15.8 billion U.S. This is up from the ¥1.35 trillion (or ~$12.6 billion) figure expected for the Games to be held in 2020.
Kyodo News reported "Of the total cost, the organizing committee will cover 721 billion yen [~$6.95 billion], the Tokyo metropolitan government 702 billion yen [~$6.77 billion] and the central government the remaining 221 billion yen [~$2.13 billion]."
Questions remain as to whether foreign fans will be allowed to attend the Games, and whether the new vaccines will be widely distributed enough to have an impact. Those will be answered in 2021.
The Tokyo saga was the most stunning in a year of events which no one foresaw 12 months ago.
If you have your own opinion on these or other stories that should have made the list, tell us here.
Rich Perelman
Editor
You can receive our exclusive TSX Report by e-mail by clicking here. You can also refer a friend by clicking here, and can donate here to keep this site going.
For our 709-event International Sports Calendar for 2021 and beyond, by date and by sport, click here!