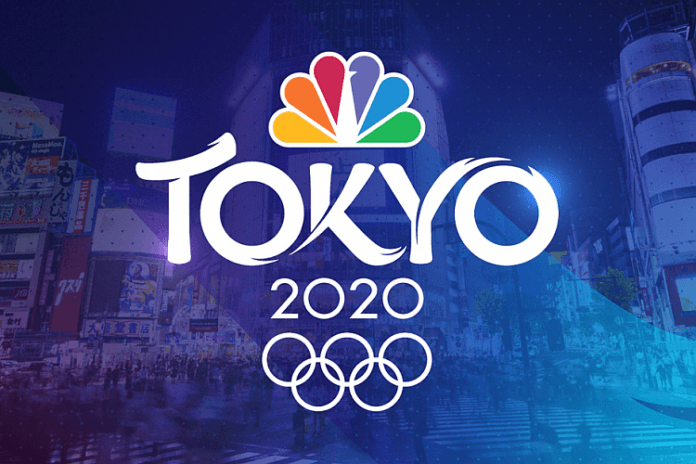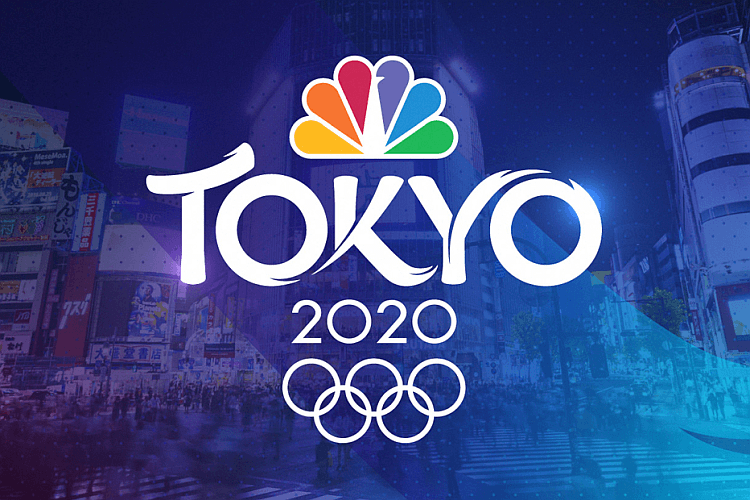 (★ Friends: A big new bill for server and support costs has arrived. Your generosity has helped with prior charges – and while there is never a good time to ask – if you would like to support our coverage, please donate here. Your enthusiasm (and support) is the reason this site continues. Thank you. ★)
News, views and noise from the non-stop, worldwide circus of Olympic sport/updated/:
● Games of the XXXII Olympiad: Tokyo 2020 ● It is possible that the athletes attending the Tokyo Games will be among the least-remembered Olympians ever as all of the attention continues to be focused on "whether or not" the Games will be held.
The state of emergency due to the coronavirus has been extended in Tokyo to 20 June, as the infection rate has remained at what is considered to be a high level.
The state of emergency was slated to end on 31 May, but was extended on the 28th.
The Tokyo Metropolitan Government announced on Tuesday (1st) that Yoyogi Park, slated to be one of two open-air gathering sites for watching the Games, will be used as a mass-vaccination site. There is a public petition to skip using the site for the Games, but its use as a vaccination site will dominate its future use.
Interestingly, large department stores, movie houses and amusement parks (!) re-opened in the Tokyo and Osaka prefectures. Kyodo News reported that Universal Studios Japan in Osaka opened on Tuesday for the first time since 25 April and
"The operator has capped the number of visitors at 5,000 per day and installed acrylic partitions between guest tables at restaurants in the park."
¶
Kyodo also reported that Games spectators might be required to show proof of vaccination in order to attend events. Also:
"The government and the organizers will also look into the option of only requiring temperature checks before admitting them into venues, a procedure already implemented at many sporting events in Japan held in front of a live audience."
¶
Australia's softball team arrived for a training camp in Ota on Tuesday, becoming the first Olympic athletes to enter the country for the Games. About 50 miles northwest of Tokyo, Ota will be the site of a camp through 17 July, when they can move to the Olympic Village in Tokyo.
All 29 members of the delegation had received coronavirus vaccinations, but will be heavily restricted in their movements:
"Members of the national team will also be required to undergo daily virus testing and be prevented from interacting with the general public, with all sleeping, dining and meeting rooms confined to three floors in their hotel."
On Friday, the International Olympic Committee announced that the National Olympic Committees of Bangladesh, India, Maldives, Nepal, Pakistan and Sri Lanka have all pledged to bring fully-vaccinated delegations to Tokyo. Many more such guarantees are forthcoming.
¶
NBC Sports announced a comprehensive Olympic Trials coverage package of more than 50 hours in primetime and more than 85 hours in all for diving, gymnastics, swimming and track & field across NBC, NBCSN and NBC's Olympic Channel:
● 04-07 June: Swimming: Olympic Trials I
● 08-13 June: Diving: Olympic Trials
● 13-20 June: Swimming: Olympic Trials II
● 18-27 June: Track & Field: Olympic Trials
● 24-27 June: Gymnastics: Olympic Artistic Trials
The track & field coverage focuses mostly on the finals and skips most of the heats and qualifying competitions.
Given the preoccupation with the pandemic in Tokyo, Trials viewership is key for NBC to build audience interest for the Games.
● Games of the XXXIII Olympiad: Paris 2024 ● The Paris organizers concluded an online meeting with the IOC Coordination Commission today (1st) and held consecutive news conferences with French and English-speaking media online.
Paris 2024 President Tony Estanguet and Belgian IOC member and Coordination Commission chief Pierre-Olivier Beckers both reported that the budget, organizational planning and even the sponsorship programs are progressing in line with the existing plan.
The only obvious difficulty in the construction program being managed by Solideo, a special agency of the French government, is construction in the Parc Georges Valbon. Estanguet noted that there are no issues with the shooting venue scheduled for the site, but that the fate of the housing designated as the media village is still to be settled.
Opposed by some local groups, the go/no-go decision is in the hands of a local administrative court and will likely be announced later this month. Estanguet explained that the housing initiative is based on the needs of the area and if not allowed to go ahead, the organizing committee has already secured enough hotel rooms – 45,000 in all, he said – to move media to hotels instead.
He also indicated that sponsorship discussions are continuing, but that announcements won't be immediately forthcoming in the midst of the pandemic conditions in France.
Both Beckers and Estanguet spent considerable time on the idea that the 2024 effort is not so much about organizing great competitions, but in making the Games stand for much more, both at the time and for the future. This is an interesting concept and they had a lot to say; watch for more on this later this week.
● World University Games ● South Korea has been confirmed as a bidder for the 2027 World University Games, now competing with the U.S. entry from the Raleigh-Durham area in North Carolina.
The Korean city of Gwangju hosted the WUG in 2015, and the 2027 bid is for Daejeon (population: 1.5 million), together with the smaller, nearby cities of Cheongju, Sejong, and Hongseong.
The decision on host is due by the end of 2022, but will likely not be announced until the 2023 Winter World University Games in Lake Placid, New York in January, 2023.
● Athletics ● The American Track League's Duval County Challenge was held Monday at the University of North Florida in Jacksonville, Florida, with strong fields and strong results (U.S. athletes unless otherwise noted), including one world-leading mark:
● Women/400 m hurdles: 53.12, Shamier Little (USA)
Little was in front from the start and crushed a good field; Jamaicans Ronda Whyte (54.33) and Shiann Salmon (54.97) ran 2-3. World no. 2 Gianna Woodruff (PAN) was sixth in 56.68.
Defending Olympic champ Dalilah Muhammad (USA) also raced in her first 400 m hurdles of 2021, winning the first race in 55.01, placing her seventh on the 2021 world list. The 2015 Worlds bronze medalist, Cassandra Tate, was second in 56.34.
The meet included a gimmick in the 100 m, where a 40-yard time was taken mid-race. Jamaican star Yohan Blake ran 4.23 and Andre De Grasse (CAN) clocked 4.24 in the first heat, then Ronnie Baker (USA) ran 4.22 in the second heat, equal to the fastest ever recorded in the NFL Combine (all wind-aided).
At the 100 m distance, De Grasse won the first heat in 9.92w (+3.6 m/s), ahead of Blake (10.05) and Baker cruised to a 9.91w win (+3.1) in the second heat.
De Grasse opted out of the 100 m final, and Baker accelerated past Blake by 30 m and won in 9.99 to 10.09 for Blake and 10.11 for Marvin Bracy. Baker ran through the 40 m mark in a steaming 4.19, to 4.22 for Blake. Baker received a $5,000 check from the Mark Cuban venture, the World1League, for having the fastest 40 m time during the meet.
In the women's 100 m, Gabby Thomas ran past Jamaican Briana Williams in heat one, 10.94-10.97 wind-aided (+2.5). English Gardner was third (11.10w). Dezerea Bryant won heat two in 11.20 (+2.0). Bryant ran 4.49 in the 40-yard dash, faster than most of the male football players in the Combine.
Thomas skipped the final, and Williams emerged about 40 m and finished in 10.98 (+1.0), a big seasonal best. She crossed the 40 m in an impressive 4.45 (wow!) and she also got a $5,000 check from the World1League.
The most important outcome might have been in the women's 400, where Allyson Felix got out well, then faded in the middle 200 m, but found an overdrive gear in the final 100 m and won in 50.66. Felix passed 2019 NCAA champ Wadeline Jonathas in the run-in at 51.00 and said afterwards, "kind of a sloppy race, but I wanted to come home strong." It's a seasonal best for Felix and her fastest since 2017.
Thomas was third in 51.15, a enormous lifetime best; her prior outdoor best was 55.10 from 2019. The time is an Olympic Trials qualifier; will she try it in Eugene?
In the men's 400 m, Michael Cherry dealt with winds on the backstraight, then powered down the straight to win in 44.74, with teen Justin Robinson second in 45.00.
In the men's 200 m, teen sensation Erriyon Knighton (17) – who turned professional in January – came on to edge 100 m world leader Trayvon Bromell at the tape, winning in 20.11 (+1.6) to 20.20, with Britain's Zharnel Hughes third in 20.30. Knighton is now no. 6 on the all-time U-20 200 m list and set a world U-18 best.
Brittany Brown won the fastest women's 200 m in 22.43 (+1.0), ahead of Bryant (22.47).
Jasmine Camacho-Quinn (PUR) false-started out of the women's 100 m hurdles final, leaving the door open for Jamaica's 20-year-old Brittany Anderson with a lifetime best of 12.59 (+0.7), ahead of Christina Clemons (12.64) and 2015 World Champion Danielle Williams (JAM: 12.65).
Camacho-Quinn jumped into the B final, and won in 12.80 (+0.6), ahead of Isabelle Pedersen (NOR: 13.03).
In the men's 110 m hurdles, Jamaica's Omar McLeod won the first heat in 13.16 and world-leader Grant Holloway won the second in 13.15, both with legal wind. McLeod skipped the final and was wise to do so, as Holloway exploded out of the blocks and won easily in 13.10 (+1.1), with Devon Allen coming up for second in 13.22 (season best) and Daniel Roberts in 13.23 (season best).
¶
There was another world leader over weekend, at the European Team Championships, where Pole Pawel Fajdek reached 82.98 m (272-3) on his third try.
¶
Good news for fans hoping to see the U.S. Olympic Trials in person, as spectators will be allowed at the event in limited numbers. Per the TrackTown USA announcement:
"'Oregon health regulations regarding stadium capacity have shifted significantly in the last two weeks,' said Michael Reilly, CEO of TrackTown USA. 'We are absolutely thrilled as these changes allow for previously impossible spectator numbers. Alongside our partners, we have developed a plan to maximize attendance while keeping participants and our community safe.
"The policy shift is due to new guidance on outdoor gatherings for individuals who have been vaccinated for COVID-19. There will be both vaccinated and unvaccinated sections in the stadium, with vaccinated sections forming much of the ticket inventory. Ticket holders must provide proof of full COVID-19 vaccination in order to sit in a vaccinated section."
Exactly how many people will be allowed inside Hayward Field – including news media – is still being determined. Stay tuned.
¶
Part of the community support effort of the Super Bowl LVI Host Committee in Los Angeles is its "Business Connect" program, with 225 local businesses offered training and workshops to help grow their businesses.
The 27th Street Bakery is part of the program, run by 1984 Olympic gold medalist and later three-time NCAA champion coach (at UCLA) Jeanette Bolden with her sister Denise and husband Al Pickens. The Los Angeles Times featured her in February, running the shop – founded by her grandparents in 1956 – that features peach cobbler, red velvet cake, pecan pie and their signature sweet potato pie.
More recently, she met with Staples Center officials through the program and the bakery's pies are now slated to appear at the arena's dessert carts and concession stands.
● Cycling ● With the Giro d'Italia completed, riders pointing to the Tour de France are in action in southeast France for the 73rd Criterium du Dauphine.
The eight-stage event began on Sunday, with Belgian Brent van Mor breaking away with 17 km remaining for a solo win over Sonny Colbrelli (ITA: +0:25). Monday's hilly course showcased another breakaway, this time for Lukas Postlberger (AUT), who finished 11 seconds up on Colbrelli and Spain's two-time winner Alejandro Valverde.
Tuesday's 172.2 km stage from Langeac to Saint-Haon-Le-Vieux featured an enormous descent to a fairly flat course for the last half of the race. This favored the sprinters and Colbrelli broke through for a win, ahead of a big pack led by Alex Aranburu (ESP) and Brandon McNulty of the U.S.
Wednesday is a 16.4 km time trial, followed by a hilly fifth stage on Thursday, major climbing stages on Friday and Saturday and a significant final test on Sunday, with four climbs and an uphill finish at Les Gets.
Thanks to his solid win on Monday, Postlberger is the overall leader by two seconds over Colbrelli, followed by Aranburu (+0:18) and Valverde (+0:20).
● Football ● The 2021 Copa America will apparently be played in Brazil, with the tournament slated to begin on 13 June and conclude on 10 July.
The South American confederation, known as CONMEBOL, originally selected Argentina and Colombia in 2019 as co-hosts of the event in 2020. It was delayed a year due to the pandemic to 2021, but the political unrest on Colombia resulted in a renunciation of its hosting duties on 20 May. A surge in the coronavirus in Argentina resulted in its default as host on Sunday (30th).
Brazil hosted the last tournament in 2019 and is apparently ready to step in, despite enormous problems of its own with the virus. However, the government said it will host the games without spectators, which is how the Brazil's league matches have been held successfully so far.
Even so, the tournament will have to be organized at warp speed; it has been noted that the Brazilian league schedule has – of course – not been halted for the Copa America, complicating stadium availability.
But if Brazil can pull this off, who needs bidding?
¶
The implosion of the European Super League continues to reverberate, with FC Barcelona President Joan Laporta (ESP) telling the Associated Press last Friday that "we were not going to apologize and that we were not going to pay a fine that is unjustifiable. If they fine us, we will go to the [Court of Arbitration for Sport]."
Nine of the 12 clubs who were to be the core of the new program have agreed to a settlement with UEFA, the European soccer confederation. These include Italian clubs AC Milan and Inter Milan; Spanish clubs Atletico Madrid, and English Premier League clubs Arsenal, Liverpool, Manchester United, Tottenham, Chelsea and Manchester City.
FC Barcelona, Italy's Juventus and Spain's Real Madrid have not agreed to terms; the settlement with the nine clubs includes five percent of their 2022-23 European-competition prize money and a combined €15 million euros (~$18.34 million) to support youth football programs. UEFA filed disciplinary actions against the three outstanding clubs last week and the clubs have filed an action against UEFA and FIFA in Spain.
¶
The U.S. Justice Department's prosecution of corruption in FIFA continued with the finalization of a settlement with the Julius Baer banking group in Switzerland, which agreed to pay $79.71 million in restitution and fines.
The bank "admitted it transported, transmitted and transferred funds from February 2013 to May 2015 that it knew represented proceeds of unlawful activity and the transactions were designed in whole or in part to conceal ownership" from Latin American clients.
A one-time Julius Baer staff member, Jorge Arzuaga, pled guilty to one count of money laundering conspiracy in June 2017 and forfeited $1,046,000 to the U.S. and Swiss governments.
● Ice Hockey ● The group stage has been completed in the IIHF men's World Championship in Riga (LAT), with the U.S. winning its group and moving on to the quarterfinals.
The Americans won Group B with a 6-1 record and 18 points, losing only to defending champion Finland in its opening game, 2-1. The Finns had 17 points on four wins, two overtime wins and one overtime loss (4-2-1-0). The U.S. had the best goals-against total in the group at 21:8. Germany (12 points) and Canada (10) also advanced to the quarterfinals.
In Group A, Russia shut out Belarus, 6-0, on Tuesday to claim 17 points and win the group with a 5-1 and one overtime win (5-1-0-1) record. Switzerland was a surprise second with 15 points (5-2), followed by the Czech Republic and Slovakia.
The quarterfinals will start on 3 June, with Russia vs. Canada and Finland vs. Czech Republic in the upper bracket; the Swiss vs. Germany and the U.S. vs. Slovakia are in the lower bracket.
Peter Cehlarik (SVK) and Canadians Adam Henrique and Connor Brown are the top scorers in the tournament with nine points each; Nicklas Jensen (DEN) and Gregory Hofmann (SUI) lead with five goals apiece. American Cal Peterson (1.01 goals-against average) and Finn Harri Sateri (0.95) continue as the top goalies.
● Weightlifting ● On Friday (28th), the International Testing Agency asked for sanctions against the national federation of Vietnam in view of four athletes testing positive for prohibited steroid use. All four were suspended for four years.
The referral to the International Weightlifting Federation's independent disciplinary panel should result in Vietnam's ban for multiple years, including the Tokyo Games and possibly Paris 2024. Sanctions of up to four years are allowed in the IWF's Anti-Doping Rules for 2021.
● At the BuZZer ● As if there wasn't enough strife in the world, the Global Assembly of International Sports Federations (GAISF) announced that the next World Combat Games will be held in 2023 in Riyadh, Saudi Arabia.
The event includes 15 combat and martial-arts sports, with the details to be announced later. First held in 2010 in Beijing (CHN), it was also held in 2013, but planned events for 2019 in Chinese Taipei and 2021 in Kazakhstan have not been held.
The listed sports for the event include Aikido, Arm wrestling, Boxing, Judo, Ju-jitsu, Karate, Kendo, Kickboxing, Muaythai, Sambo, Savate, Sumo, Taekwondo, Wrestling, and Wushu.
Given the sports involved, is security needed for the athletes at this event?
(Update: Thanks to sharp-eyed reader Brian Springer for catching two typographical errors!)
You can receive our exclusive TSX Report by e-mail by clicking here. You can also refer a friend by clicking here, and can donate here to keep this site going.
For our updated – as of 1 May – 506-event International Sports Calendar for 2021 and beyond, by date and by sport, click here!