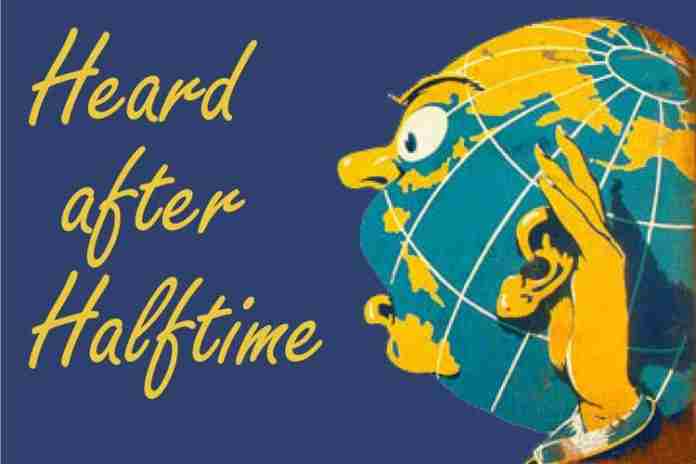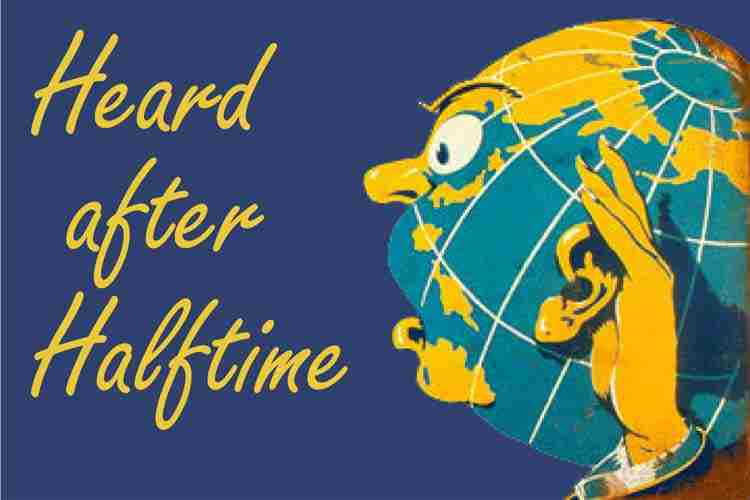 News, views and noise from the non-stop, worldwide circus of Olympic sport:
● Athletics ● As promised, South Africa's Olympic 800 m champ Caster Semenya filed an appeal to the Swiss Federal Tribunal against the Court of Arbitration for Sport's approval of the female eligibility regulations of the International Association of Athletics Federations (IAAF).
The IAAF rules regulating the testosterone levels of athletes competing in the women's division apply to the 400-800-1,000-1,500 m-Mile events only.
Reuters reported that "Semenya's statement added that she will ask the Swiss Federal Supreme Court to set aside CAS's decision in its entirety, which it said did not consider medical protocols and uncertain health consequences of taking testosterone-reducing medication."
● Athletics ● Thursday's Stockholm Diamond League meet required some special work on the Olympic Stadium facility just in case something special will happen.
Cuba's Juan Miguel Echevarria stunned the track & field world last year with a barely wind-aided jump of 8.83 m (28-11 3/4) to win at Stockholm on 10 June and followed up with the two best legal jumps in the world last year: 8.66 m (28-5) in Ostrava on 13 June and 8.68 m (28-5 3/4) on 30 June in a small meet in Bad Langensalza (GER).
He got hurt later in the season and didn't jump after 5 July, until competing indoors this season with a best of 8.21 m (26-11 1/4). But he bombed a wind-aided 8.92 m (29-3 1/4w) jump in Havana on 10 March with +3.3 m/s breeze at his back.
Echavarria almost jumped out of the pit in Stockholm last season, so the organizers felt obligated to extend the sand for 2019. The IAAF reported that "But there's no fear of him jumping out of the pit this year, as meeting director Jan Kowalski explained today: 'It was quite tight so we extended it a little more than half a metre,' he said. 'It will definitely give a good chance to do nine metres or more.'
The world record? It's 8.95 m, of course (29-4 1/2) by American Mike Powell from 1991, and he's in Stockholm to see if Echevarria is going to replace him in the record book.
At Wednesday's news conference, Swedish discus star Daniel Stahl – the world leader at 70.56 m (231-6) confirmed that he had thrown the platter 73 m (239-6) in training! Such a throw would move him to no. 4 in history and be the longest throw since 2006.
The pacing program for Thursday's races are aimed for finishing times of sub-3:30 (men's 1,500 m), sub-27:00 (men's 10,000 m), sub-1:58 in the women's 800 m and about 14:30 in the women's 5,000 m.
Look for live results here; the meet will be shown on NBCSN beginning at 2 p.m. Eastern on Thursday.
● Boxing ● Remember the offer last March by Russian Boxing Federation Secretary-General Umar Kremlev to pay off all of the International Boxing Association's long-term debt of about $16 million?
Although the International Olympic Committee didn't think much of the offer and suspended AIBA as the responsible body to govern Olympic boxing, Kremlev has restated his offer and called for a renovation of the federation.
The Russian news agency TASS reported on Wednesday that Kremlev said in a statement:
"It is high time to move beyond rhetoric, to convene for an extraordinary Congress, to invite observers from the IOC and sports community to attend this Congress, which must hold elections and change the whole system completely – to reelect the entire executive management of AIBA.
"The most important is that the boxing must be managed not by tycoons or corrupt officials, but by people, who really wish to develop and popularize the sport of boxing across the world. …
"It is necessary to establish cooperation with the IOC special commission and maintain a dialogue. If the decision of the IOC Executive Committee is not revised at the IOC Session in June and AIBA is not reinstated, the world of Olympic boxing will sink in chaos for more than a year and this is what we must prevent from happening and do an enormous work for this. …
"Although, due to unknown reasons, the current management of AIBA decided to turn down my proposal to repay all debts of the International Boxing Association this proposal is still on the table and I am ready to repay the debts in no time and plan to set up a special fund for this purpose."
There was no reply from AIBA on its Web site or its Twitter account.
● Cycling ● Dutch star Mathieu van der Poel, 24, is having a career year, lighting up both the UCI World Tour and the Mountain Bike World Cup.
He won two of the treasured spring classics races – Dwars Door Vlaanderen and the Amstel Gold Race – and just won the Mountain Bike World Cup in Nove Mesto (CZE). He said after that victory, "For me, it is one of the biggest achievements … winning a World Cup in Mountain Bike is one of the toughest things I can do. I've been trying for three years now, that's quite a long time. I've had some nice victories in the short track and I've been dreaming of a World Cup win and its been a long time since a Dutchman has done it, and I'm really proud."
So what about Tokyo? Could he do both?
It would be difficult, but not impossible. The men's Road Race is scheduled for 25 July 2020, with the men's Mountain Bike Cross Country race two days later, on the 27th.
Van der Poel has been in a couple of four-stage races this season, so racing 200 km on a Saturday and then another 25 km or so on Monday should not be a problem. But he has indicated his Olympic dream lies with Mountain Biking. But he has enough time to change his mind.
● Court of Arbitration for Sport ● Australian John Coates, a close ally of IOC President Thomas Bach, was re-elected as the President of the Court. His term will continue through December 2022. American Michael Lenard, a member of the 1984 U.S. Team Handball squad, was also re-elected as a Vice President, along with Slovenia's Tjasa Andree-Prosenc.
● Olympic Games Tokyo 2020 ● The lottery for domestic ticket sales closed in Tokyo, with good news for the finance department of the Tokyo 2020 Organizing Committee.
A startling total of more than 7.5 million online applications for tickets within Japan were received within the 20-day request period. Traffic was so high that wait times of more than an hour were common in the last several days.
Applicants will be informed of the results of the lottery on 20 June; the deadline to purchase allocated tickets is 2 July.
All of that means a big boost for the Tokyo 2020 finances is coming soon.
● At the BuZZer ● The International Olympic Committee's Olympic Channel is having children.
The French newspaper of sport, L'Equipe, reported that the National Olympic Committee of France (CNOSF) has launched Sport en France, a free-to-air channel that will be available in the country not only online, but on three cable systems to start and its programming may be used for free by other channels, all to help promote Olympic sport in France.
A production budget of €2.5 million (~$2.8 million) was disclosed for the first year, with more possibly available from corporate support. Costs of production for live events will be shared with 25% coming from the federation whose event is being shown. More than 500 hours of original programming is envisioned for the first year.
≡ REAX ≡ A fascinating idea and just in time for a joint sales program with the Paris 2024 folks. Formidable!