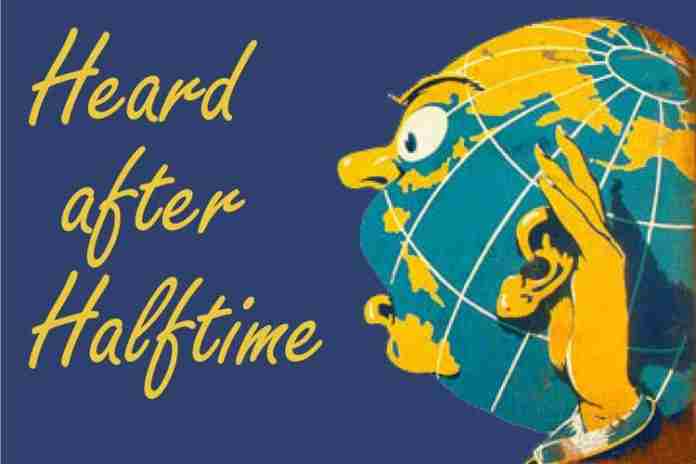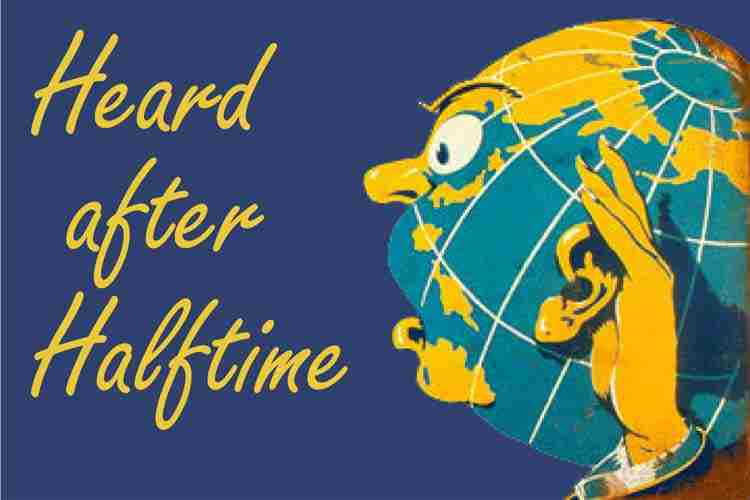 News, views and noise from the non-stop, worldwide circus of Olympic sport:
● Doping ● Although weightlifting has been fully reinstated into the Olympic sports program for 2024 and beyond, the Court of Arbitration for Sport issued a reminder of what imperiled it: doping.
The Court's new Anti-Doping Division issued its first decision on Monday, confirming doping violations from the 2012 Olympic Games in London by Belarus lifter Mikalai Novilau (85 kg) and Ruslan Nurudinov (UZB: 105 kg).
Their samples were re-analyzed by the IOC in 2018 and both athletes were found to have been using steroids at the time, although the testing in 2012 did not catch them. Novilau finished seventh in London; Nurudinov was fourth.
What makes the case especially interesting now is that Nurudinov won the gold medal in the same division in the Rio 2016 Games at 431 kg, with an Olympic Record of 237 kg in the Clean & Jerk. Novilau did not compete in Rio.
The matter was referred to the International Weightlifting Federation for more action; will a re-test of Nurudinov's 2016 sample be up next?
● Athletics ● Beyond the IAAF Diamond League and World Challenge meets and the NCAA regionals last week, the already-hot track & field season had several more world-leading performances in smaller meets:
Men/Hammer:
Three-time World Champion Pawel Fajdek (POL) threw 80.03 m (262-6) in Forbach (FRA) to claim the world lead; he's been the world leader in four of the last five years.
Men/Javelin:
Germany's Andreas Hofmann had the world lead at 87.55 m (287-3) after the Shanghai Diamond League meet, but then Estonia's Magnus Kirt took over in a meet in Vantaa (FIN) with an 89.33 m (293-1) toss on 25 May.
That didn't last long, however, as Hofmann re-took the lead in a meet in Offenburg (GER) the next day, throwing the spear 89.40 m (293-4)!
Women's Discus:
Cuba's Denia Caballero, the 2015 World Champion, took the world lead in a meet in Havana on 18 May, throwing 68.46 m (224-7).
While not a world-leading mark, it's worth noting that in a meet in Kingston (JAM) last Saturday, 2008-12 Olympic 100 m champ Shelly-Ann Fraser-Price won her race in 10.97, the no. 2 mark in the world for 2018. Is she really back?
● Diving ● What motivates divers – or other athletes – to compete?
Sarah Bacon hadn't competed in the USA Diving National Championships on the 1 m Springboard since 2014, but she showed up in Indianapolis last week and won the national title, and a spot on the U.S. team for the 2019 World Championships in July in Korea. Why?
"Being able to qualify for Worlds on 1-meter had a lot to do with diving the event. I've been performing well on 1-meter the last two years, so (coach Wenbo Chen) decided, 'Why not give it a shot and jump in there and dive.'"
She not only won the 1 m title, but also qualified for the U.S. team in the 3 m Springboard, finishing second to Brooke Schultz.
● Figure Skating ● The Associated Press reported that Maia and Alex Shibutani, the 2018 Olympic Ice Dance bronze medalists and 2016 World Championships silver medalists, will not compete internationally in the 2019-2020 season.
They took last season off after the grind of making it to the 2018 Winter Games in PyeongChang, and there is no penalty for performing in ice shows until the push for the 2022 Winter Games in Beijing (CHN) starts in earnest.
● Speed Skating ● Canada's 2018 Olympic 1,000 m Short Track gold medalist Sam Girard announced his retirement last Friday. In a story posted on the Web site of Speed Skating Canada, he explained "I leave my sport satisfied with what I have accomplished. This decision was very well thought through. I am at peace with the choice that I've made and am ready to move onto the next step."
Girard, 22, won three silver medals in individual events – 1,000 m and 1,500 m – in World Championships from 2016-19. His partner, Kasandra Bradette, 29, also a 2018 speed skating Olympian, announced her retirement at the same time.
● Swimming ● Hungary's triple gold-medal winner from Rio, Katinka Hosszu – The Iron Lady – said in an interview with the Origo Sport Web site that she plans to swim through the 2024 Games in Paris.
Now 30, Hosszu said – via a Google translation – "I don't feel at all that it will be enough for me next year [in Tokyo]. I love doing it, going out for training, everything. I'm not saying I'm going to swim in the same events as now, but who knows? After Rio I wanted to release the 400 Medley, but it didn't. I would just stop doing it before 2024 if my child was born, but this is not the current [plan]."
She made some important points, especially about older swimmers. "It may seem strange, but the swimmers don't necessarily swim when they are older because their bodies are worn, but because there is no motivation. …
"A swimmer, and the crew around him, have not been able to make a living from it yet, so they are not driven to do it." She added that the other issue "is monotony."
As a reformer in swimming, she was asked whether it was possible to change swimming from within FINA. The short answer: no.
"There is a very different culture there. I think it's impossible to get on the line and try to change things from there. As a swimmer, it is easier to put them under pressure, because of my results and my relationship with others, I probably have more influence. I prefer to think in the [International Swimming League], to move it more, because I think it is the future and I will be a part of it, either as a club owner or as an officer in the league."
● At the BuZZer ● Voters in Denver, Colorado will vote on 4 June on a measure that would require a public referendum before any public expenditures are made in connection with any future Olympic Games. The text of proposed Ordinance 302 reads:
"Shall the voters of the City and County of Denver enact a measure prohibiting the use of public monies, resources, or fiscal guarantees in connection with any future Olympic Games, without the City first obtaining voter approval at a regularly scheduled municipal election or special election should the City decide to use public monies, resources, or guarantees for this purpose?"
Whether this measure passes or not, Denver still carries the stain of giving back the 1976 Olympic Winter Games in a 1970 referendum, and a vote to support a Games bid will be absolutely necessary if the city is ever to be taken seriously as a bidder again.