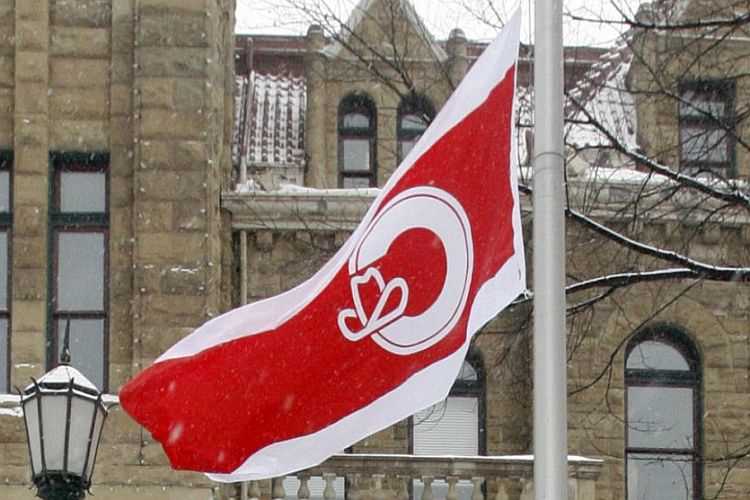 TSX HEADLINES – for October 29, 2018: The clock is ticking in Calgary as the city's Mayor has said he will cancel the bid for the 2026 Olympic Winter Games if an agreement with the Canadian government over funding is not settled on Monday.
The Calgary bid has been carefully assembled, with a detailed budget projection that included a total of C$3 billion from the city, the Province of Alberta and the Canadian national government.
There are lots of moving parts, and there is a city-wide referendum scheduled for 13 November, but without more federal money, Mayor Naheed Nenshi has said he cannot allow the bid to go forward.
This is realpolitik at its best and a real-time look at the question: How much is a city willing to spend to host the Olympic Winter Games, and the benefits it brings?
We have the financial and political details in our Lane One commentary, plus the close of the World Championships in wrestling and the spotlight shifting to the worlds in gymnastics:
(1) THE BIG PICTURE: What's the future of cycling? Welcome to "Agenda 2022," a detailed plan for the future of competitive cycling from Union Cycliste Internationale president David Lappartient of France. There are some good ideas here, and some which can be skipped …
(2) THE MAIN EVENT: The first U.S. finalist in a Greco-Roman weight class since 2009, as the UWW World Championships close in Budapest, with the U.S. earning the most medals in a single Worlds ever!
(3) ALPINE SKIING: A good start for Mikaela Shiffrin in the Alpine World Cup, with a bronze in tough conditions in Austria in the season-opening Giant Slalom.
(4) FIGURE SKATING: The Skate Canada International saw the second straight win for U.S. Ice Dance stars Madison Hubbell and Zachary Donohue, but a stunning failure from one of the sport's brightest stars in the women's Singles event!
(5) GYMNASTICS: Simone Biles had to make an unplanned stop in a Doha hospital, but she still led the U.S. team into the women's finals and the individual All-Around as the one to beat! Plus, the U.S. men show they are possible bronze medalists in the Team final coming on Monday!
This issue includes SCOREBOARD reports on Alpine Skiing ~ Badminton ~ Beach Volleyball ~ Curling ~ Cycling ~ Figure Skating ~ Gymnastics ~ Sport Climbing ~ Tennis and Wrestling, plus AGENDA, our exclusive calendar of upcoming international events!
Want to stay informed on the worldwide carousel of sports? There's only one way to follow all 41 sports on the Olympic program: read
The Sports Examiner
! Join the fun today and get more than 150 issues a year delivered directly to your e-mail inbox:
Click here to subscribe!
¶ Get The Sports Examiner: subscribe here
¶ Sign up for updates from The Sports Examiner here
¶ Tell us how to make The Sports Examiner better here