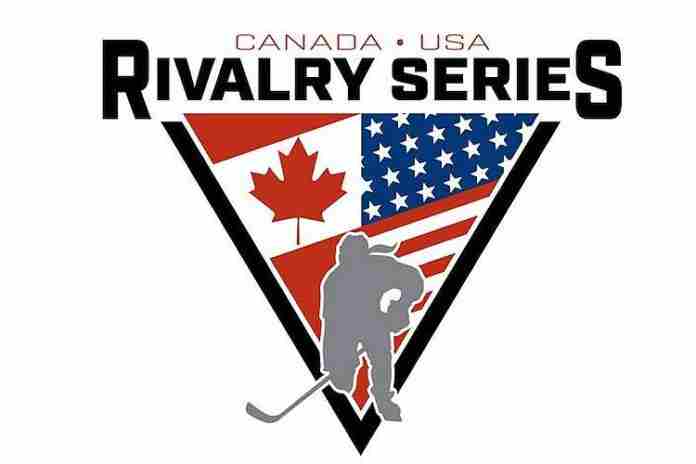 It's hard to say that the American and Canadian women play "friendly" matches, but the start of their matches in 2019 comes this week with the Rivalry Series in Ontario and Michigan:
● 12 February: London, Ontario (CAN) at 7 p.m. Eastern (NHL Network)
● 14 February: Toronto, Ontario (CAN) at 7 p.m. Eastern (NHL Network)
● 17 February: Detroit, Michigan (USA) at 12 p.m. Eastern (NHL Network)
Fans remember the thrilling U.S. victory in the 2018 PyeongChang Winter Games by 3-2 thanks to a penalty shoot-out win on a goal by Jocelyne Lamoureux-Davidson and then a save against Canadian star Melodie Daoust by American keeper Maddie Rooney. But the teams played again last November, in the Four Nations Tournament in Saskatoon (CAN), with the U.S. winning all four of its games, including 2-1 (round robin) and 5-2 (final) against Canada.
The 23-woman U.S. roster has 14 members of the Olympic gold-medal team, including scorers Dani Cameranesi, Kendall Coyne and Hilary Knight. Canada also has 14 returnees from PyeongChang on its roster.
Look for results here.